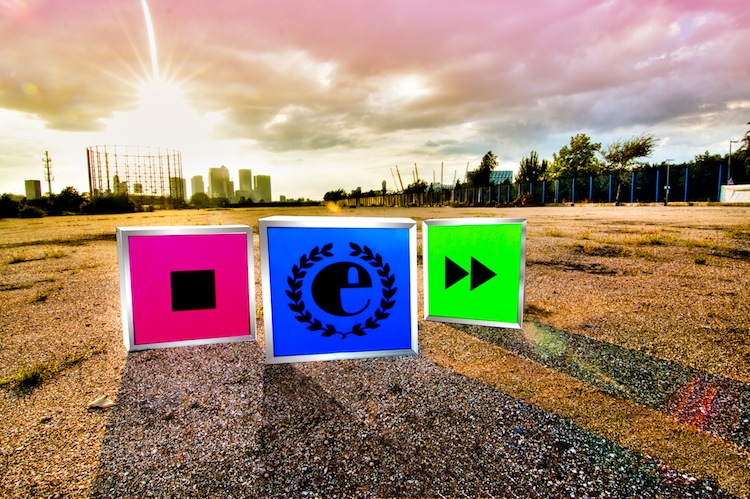 After making sure I had my hungover duly nursed and my stomach settled with a decent sized fry-up, I headed down East with a bunch of friends to experience the long awaited but somehow slightly dreaded Eastern Electrics festival.
But let me do a quick flashback: back in March this year, I got tipped off on the up-coming one-day festival Eastern Electrics. For a modest 20 quid, the promoter was promising a very suitable line-up in a soon-to-be announced suitable location (say East anyway).
It's only a few months later (and several increases to the ticket face value) that EE peeps announced the lovely location of Clapham (aka Nappy Valley) for the newly-baptised Western Electrics festival. No comments.
Luckily enough, closer to the O-day they announced the sweet location of North Greenwich.
Who am I to complain? Anyway, last week, I quickly decided and as-quickly re-considered cycling down (from Hackney) in favour of the good old TFL wonders. That's how started last week's adventure trip to Easter Electrics – here's the best bits:
Best thing #1 about Eastern Electrics
As you may have noticed, unless you're stuck on another planet or in Gers, France, the Olympocalypse we were bracing for has in fact turned London into Zombieland, with a decrease of 30% for the retailers in central (basically best time to see what colour the pavement of Oxford Street exactly is) and even British Airways campaigned / begged their customers NOT to fly out and stay in to support Team GB.
However, any foot set in any E postcode includes being immediately supported by a friendly and welcoming member of the planet-O . Despite feeling like a tourist on my own turf, I was really happy to be advised to go down to EE by cable car!
What an awesome treat! I would have never ever have gone down all that way to fly over a dump field, but this was the best occasion of the year to get there!
Best thing #2 about Eastern Electrics
Upon arrival me and my group of friends (I haz them) were struck by the fact that we might have ended up in the audition queue for TOWIE 2.
Truth is, post the Bloc Disaster, the queue was extremely civilised (with the help of security explaining to orange people what a line is) and quick to get through. The security was funnily enough not as tough as I expected it to be.
Best thing #3 about Eastern Electrics
I am not going to lie, I am not a London festival veteran, however I have a few miles on my books and I have never seen before the following things:
– such an amount of GROUP pictures. GO ON EVERYONE get on the fockin picture. I have a large group of friend (yes trust me) but we do more like 2-3 people spontaneous "smile and squeeze idiots" pictures. Not classroom like pictures.
– such a level of hanging asses. Ladies, these are pants, not trousers. Like knickers, pants under trousers, yeah?
– such an amount of girls looking into their mirrors. I usually check my make up only once, badly, in the portalloo tiny mirror. I thought Field day was the fashion show but EE definitively had more mirrors than any ladies toilet I've ever been to!
– amount of orange tattooed idiots, male preferably. I probably missed the memo about the dressing up theme.
– the new dancing move of "toweling your brain off": lift your arms with a 90 degree angle and move them left to right as if you were drying off your brain matter from ear to ear with a towel. Nice.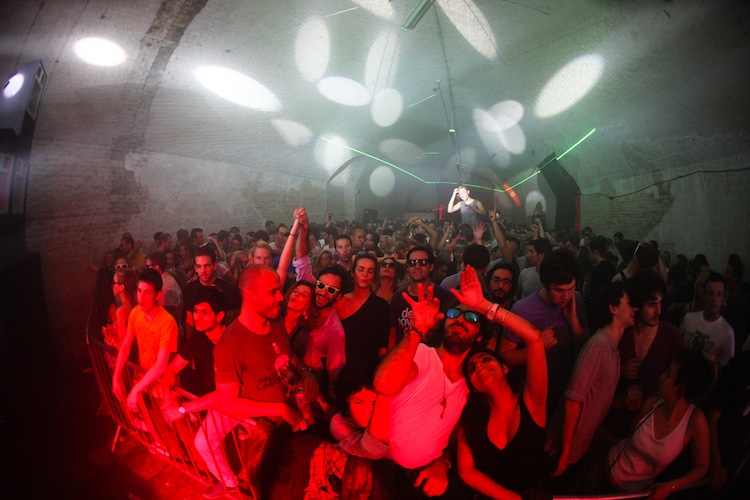 Best thing #4 about Eastern Electrics
Partying on a parking lot has never been that fun. They even bought a couple of ice cream and burger vans. Gee, somebody take me back to a rave in the woods!
Luckily, a few hours after our initial exploration of the gravel, concrete and dodgy attractions, after the weather settled for a "sun coming through the clouds" stance and the alcohol started kicking in, the landscape became well dramatic, in a good way.
It's at that moment that I had the epiphany: I had never seen that triangle on the Docklands skyscraper before. SSSssaarf of the river, man!
Best thing #5 about Eastern Electrics
What? The music? Joy Orbison smashed it, as I suspected. Generally the sound wasn't very good and the tents looked like my village's annual fair. Oh well, all my favourite acts are to play London sometime soon, I guess that was just a 20 quid taster for what's in store for us this autumn…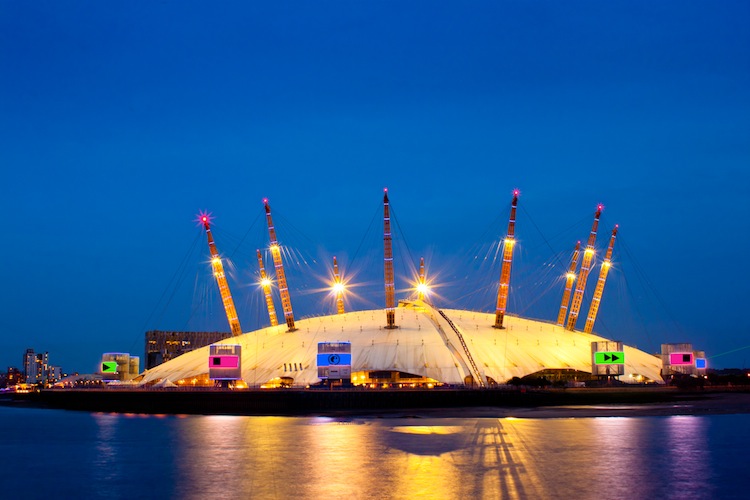 Follow Marion at @mrwlfx