Have you heard about this guy, William Wigan? He's dyslexic – that means William can't read or write too well, yet he was awarded an MBE from HRH the Prince of Wales in 2007 for his contribution to fine art. William Wigan's artwork can fit in the eye of a needle and usually takes 8 weeks to finish one sculpture. The sculpting process is slow and painful, as he does paint them with a single hair of a housefly. The sculptures are so small, Willard has developed special breathing exercises to slow his heartbeat so his hands remain still.
William's even learned to hold his breath since he's inhaled one (Alice in Wonderland) by accident. Willard Wigan sold his entire collection of miniature artwork for $20 million to a collector.
If you'd like to purchase a sculpture for your own collection, take a look here.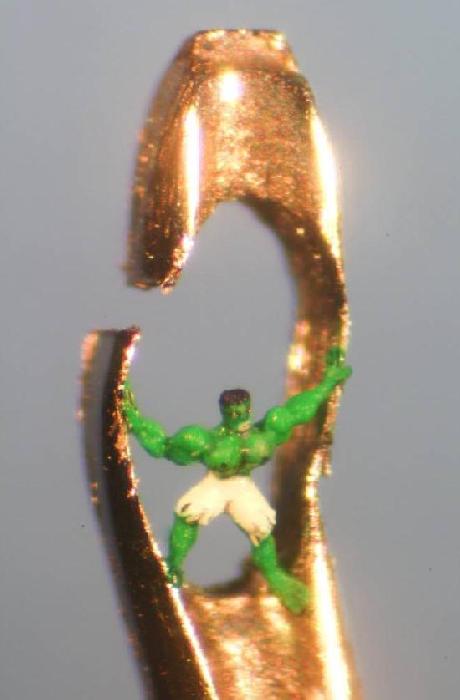 I'll see if I can figure this out myself. Do you think you could make one of these and put up an auction on eBay?