A Dutch pram company named Bugaboo has received a tonne of negative feedback after posting an advert for their new stroller featuring 23 year old model Ymre Stiekema pushing it along with her two year old daughter inside. The twist is that she's pretty much naked in some kind of weird black and white crossover bikini and has a super toned body.
It was published on their Facebook and Instagram page – not even a major print, billboard or even internet banner campaign – and it's created a massive hullabaloo over on their Facebook page. See what I did there? Hullabaloo/Bugaboo?
You can see the full sized advert below in all its glory:
Images VIA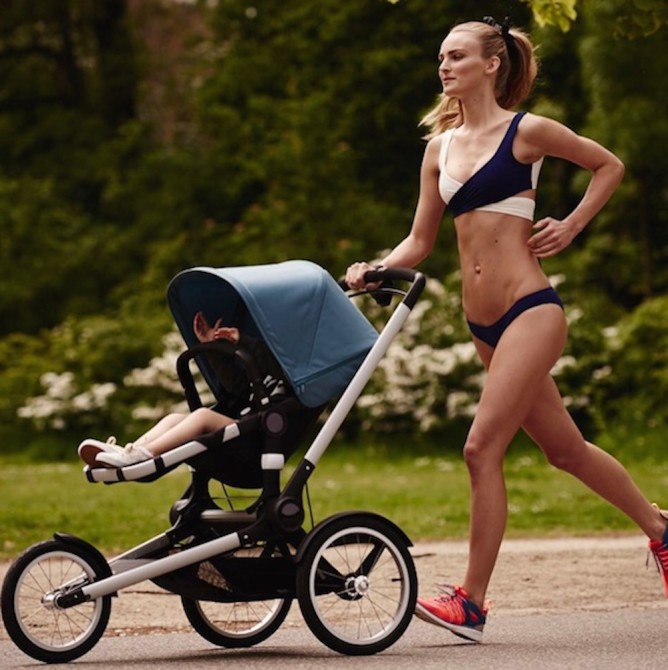 As you might expect, the advert led to the usual comments about unrealistic expectations on how a woman should look on Bugaboo's Facebook page and to be fair you can't really blame these comments. I mean:
1) Even though Ymre Stiekema is a mom, she's also a professional model so chances are she's a lot better at working out and not eating then most women as it's actually a very important part of her job description, rather than an extracurricular activity for people in different occupations.
2) Nobody goes for a pram ride wearing a bikini, let alone one as revealing as that, it's just ridiculous.
Nevertheless, people are talking about the advert and there's no such thing as bad publicity so it looks like it's achieved its goal. You can check out some of the at times hilarious comments from Bugaboo's Facebook page below – incidentally the only one that they've replied to is the one asking about the buggy's specifications. You've gotta know when to stay silent in these situations.
Despite this advert being highly controversial, it's nothing compared to these adverts from the golden age of advertising that were highly sexist. It's pretty much unbelievable they were ever allowed to exist to be honest.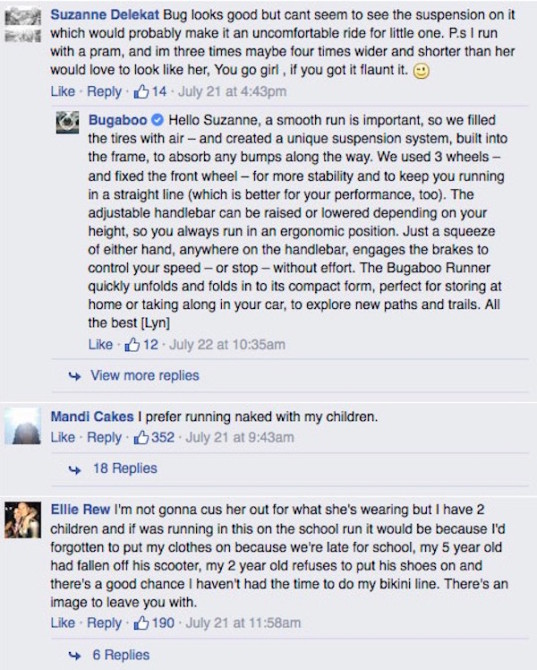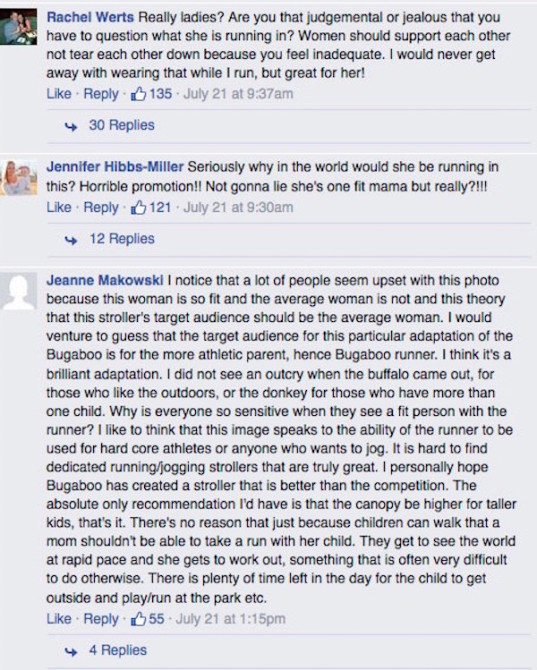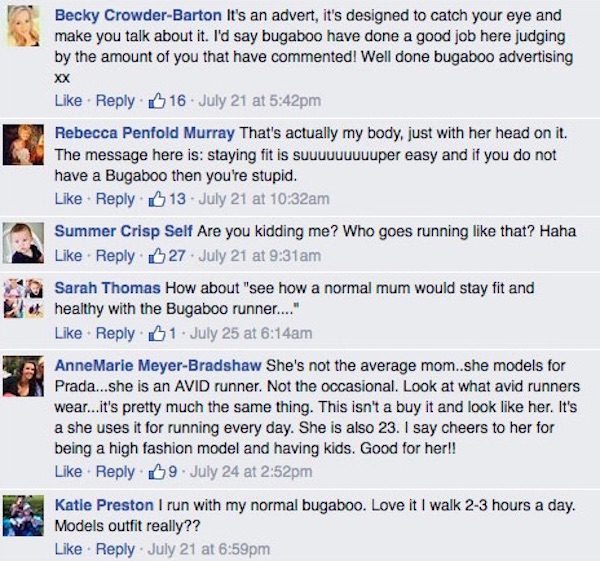 Were Bugaboo right to use this image?