You know how you watch movies like 'Saw' and think that stuff like that couldn't possibly go down in real life? Well it turns out that you were completely wrong, judging by this recent grim discovery in the Netherlands.
Images VIA 
Police raided the site at Wouwse Plantage after hacking into the EncroChat network – an encrypted network with 60,000 members that is used by criminals to sell illicit goods, launder money and plot murders – and discovered six shipping containers that had been turned into literal torture chambers, complete with pruning shears, loppers and a dentist's chair. Here's what the report from CNN said about it: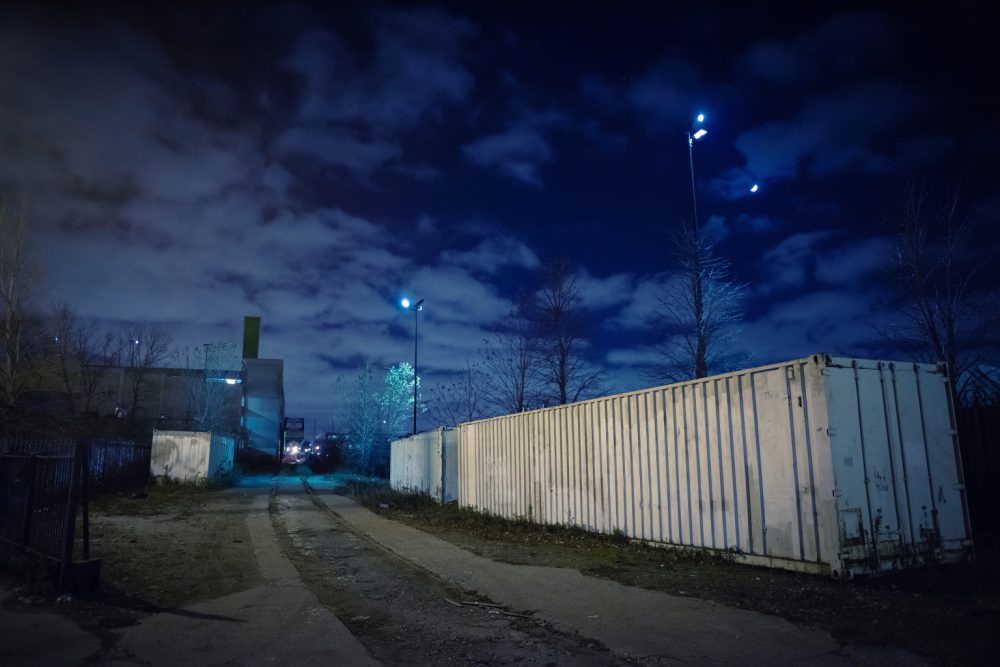 In each of the cells, handcuffs were attached to the ceiling and floor, in order to be able to chain someone standing up with their arms raised.

The rooms were finished with noise isolating panels and heat-insulating foil.

The sea container with the dental chair contained bags with objects that were presumably intended to torture or at least put pressure on victims.

The police found, among other things, pruning shears, loppers, a branch saw, scalpels, pliers, extra handcuffs, fingercuffs, tape, balaclavas, and black cotton bags that can be pulled over the head.
It's actually kind of really disturbing to know that there are actual criminals out there doing these kinds of things to people. I guess I always knew that it was happening because films and books and TV shows have to be based on something, but you kind of ignore it and push it to back of your mind,  so when you hear about stuff like this going on it hits even harder. What is the matter with people that they want to do these kinds of things to other people?
The good news is that six men were arrested during this raid and that during the investigation many potential kidnapping and torture victims were able to be identified and alerted so that they could avoid this fate. Still, just because six people got busted doesn't mean that there aren't hundreds or went thousands of these little operations all around the world. Messed up.
For more of the same, check out ten of the worst military punishments of all time. Akin to torture.