I don't think we've ever seen a more random and senseless act of tattoo-related stupidity than what we've got here, and god knows we've seen an absolute shit load.
Emma Smith went to see former Eastenders actress Lucy Benjamin (Phil Mitchell's ex Lisa Fowler) in an Aladdin pantomime in Southampton and was so blown away by her performance that she hung around the theatre afterwards in hopes of getting an autograph.
She then took it to a whole other level by getting Lucy Bejamin's face and body tattooed on her leg! What?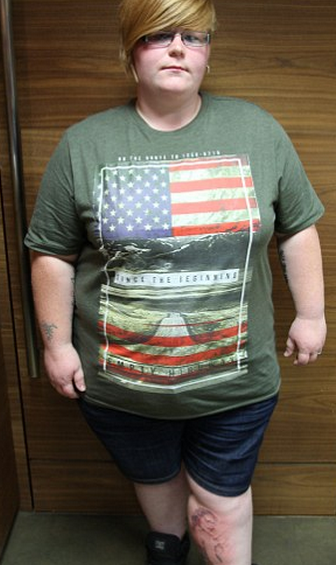 "She signed the autograph for me. The next day I got the autograph tattooed, so yeah, that was extreme", she said.
"When Aladdin came to an end, I was gutted. I needed something to pick me up and that was having another tattoo of Lucy Benjamin. Her whole body on my leg."
And then in the least surprising turnaround of all time…
"I started to dislike it pretty quickly. As time went on, maybe after a year, I decided that it was probably the stupidest thing I've ever done in my life."
Emma is now undergoing laser surgery to get the ink removed.
☛ More Awful Tattoos: Guy Overcomes Fear Of Spiders By Tattooing Giant Black Widow On His Face