A 47-year-old man Marcus believes he may have found the key to kicking his chronic alcohol addiction for good – ketamine.
Featured Image VIA
Marcus used to drink up to seven bottles of wine each night, causing him to regularly black out and even end up in police custody a couple of times. After realising he had hit rock bottom, he decided to take part in a trial at the University of Exeter called Ketamine for Reduction of Alcoholic Relapse.
The trial, funded by the Medical Research Council, offers patients with alcohol decency the option to replace their addiction with doses of the party drug ketamine. Marcus started the treatment in December and has managed to stay sober over the festive period.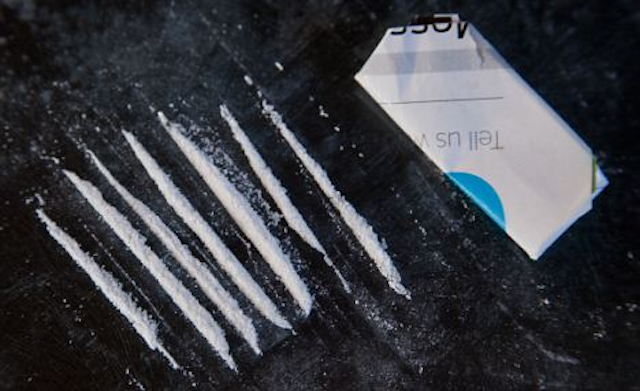 This is the first time he has been voluntarily clean in 30 years. He said:
I've taken part in therapy so many times before, and I've always relapsed. It's never felt like it would stick.

This time, there seems to be something about the combination of factors that is really helping.
Celia Morgan, professor of psychopharmacology at the University of Exeter, said:
Marcus's story shows how social drinking can escalate to an addiction that can ruin lives.

As many people give up alcohol for January, it is an ideal time to raise awareness of these issues.

We hope this trial will allow us to examine whether ketamine, combined with therapy, can indeed help people stay abstinent from alcohol.
It's great that in Marcus' case he's managed to beat the habit – seven bottles of wine each night is no joke. But then you could argue that ketamine itself can grow into a crippling addiction – sort of like fighting fire with fire. Of course, in a controlled environment with proper therapy, it makes sense, but you need to be careful when offering a person who is vulnerable to addiction a psychoactive drug that could potentially become a replacement for alcohol. After all, we've all seen the devastating affect that ketamine addiction can have on its users.