Earlier last year an 18-year-old guy named Joe Mercap got the drunken tattoo to end all drunken tattoos, when he returned from a holiday in Kavos with 'Gary Lineker Shags Crisps' written on his chest. Lol.
Images VIA 
After the story of his booze-fuelled inking went viral, his mum spotted him when it was printed in the paper. Understandably, she lost her shit and in an attempt to rectify the "stupidest thing he has ever done" he has since sought the help of the 'Tattoo Fixers' team.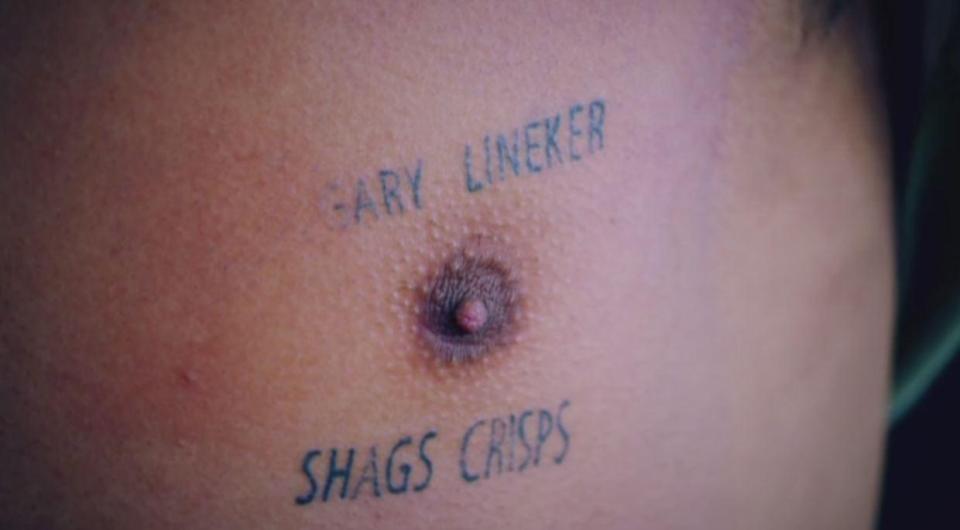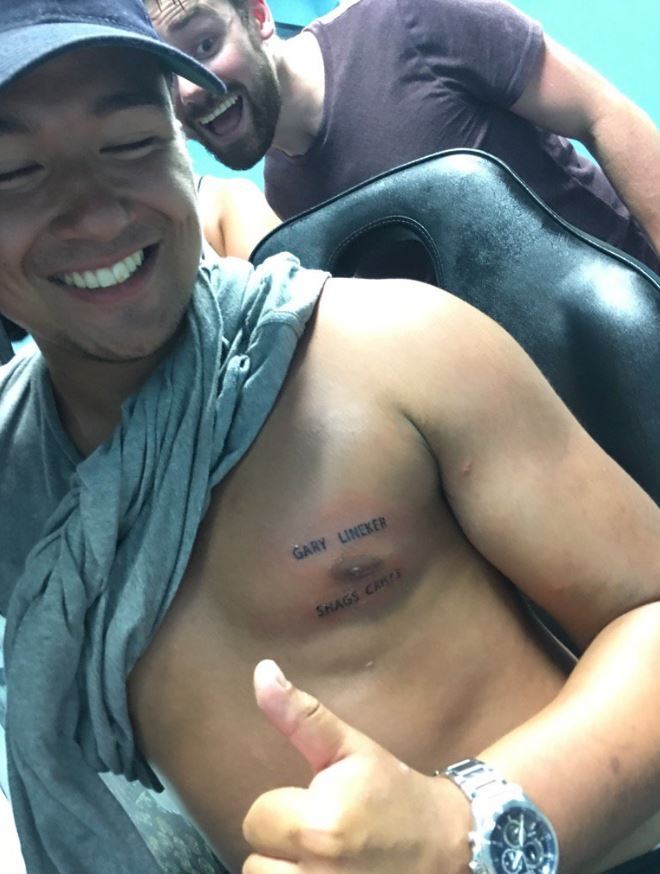 Apparently the tattoo artists Jay and Sketch could not believe that he had chosen such a stupid phrase to get tattooed on his chest. On the show, Joe gets his dodgy ink covered up with a picture on an angel: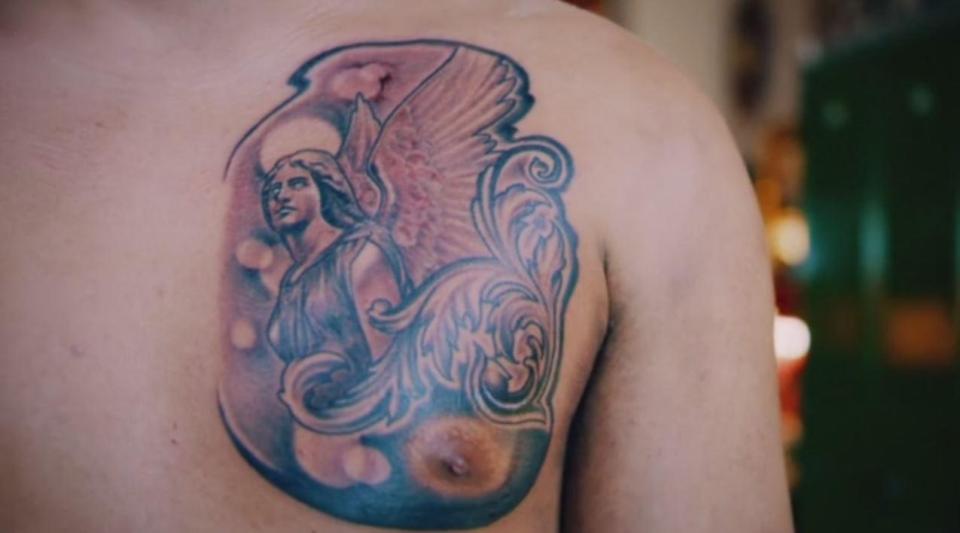 That angel's pretty whack if you ask me. I would've stuck with 'Gary Lineker Shags Crisps'. It's way funnier and more subtle. Still, Joe looks happy with it.
If you want to see the full story, the episode of 'Tattoo Fixers' is on E4 tonight (although you've pretty much seen the full deal here).
For more tattoo fails, check out this guy who got his eyelids tattooed on a three-day bender. Don't drink and ink.