A drinker who isn't even a wrestling fan got so pissed up with his buddies that they managed to convince him to legally change his name to John Cena.
Featured Image VIA
Lewis Oldfield, 23, had been play-wrestling while boozed up with pals when they dared him to do it.
The restaurant shift leader, from Bradford, told The Sun:
We'd had a few drinks and were play-wrestling. We were just messing around, pretending to do announcements like in WWE and one of my friends was introducing John Cena.

One thing led to another and they dared me to change my name to John Cena.
Just a standard lads night out really. Who among us hasn't gone out drinking with our buddies and wound up play-wrestling on the floor? The maddest part of course is that Lewis isn't even a WWE fan…
I was going to get a tattoo saying it but did this instead. I always follow through with dares so I just did it. I'm not even a wrestling fan!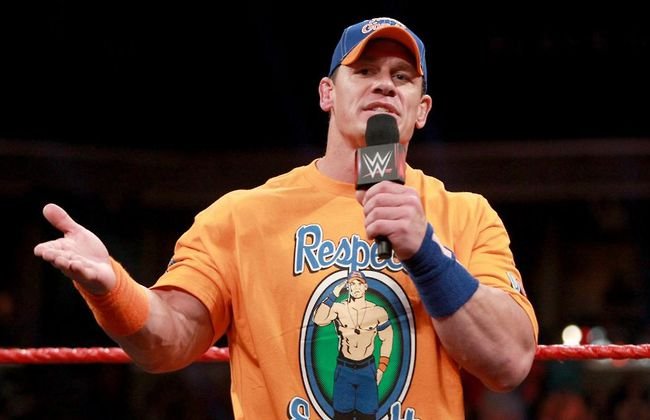 He paid £40 for six deed poll documents as proof for his bank and other organisations. And he even spent £75 on a new passport. What a nutter…
My mum couldn't stop laughing at me when she found out. My dad's more serious so I've not told him yet.

I actually don't mind the name so I'm going to keep it.
Fair play to Lewis. A lot of people are dared to do things or say they're going to do something really stupid and crazy but just wimp out in the end. Lewis got drunk, agreed to legally change his name to John Cena, and then went the whole 9 yards with it. He didn't even regret the decision when he sobered up. In fact quite the opposite.
I guess if you're going to change your name to wrestler, you could do a lot worse than John Cena. Imagine if he changed his name to Rikishi or Bastion Booger or something? Oh well, I'm sure his buddies could convince him to do that another time.
To read about the WWE fan who paid $400 to ask Alexa Bliss out on a date, only to be rejected, click HERE. Rough times.