A woman over in New Jersey named Leanne Lauricella adopted a rescue goat named Polly after coming across her on a charity called Goats of Anarchy.
Images VIA
Poor little Polly is a baby goat with some serious medical issues. She's blind, has neurological problems that affect her eating ability and she is severely underweight for her age. As a result, she suffers from serious anxiety.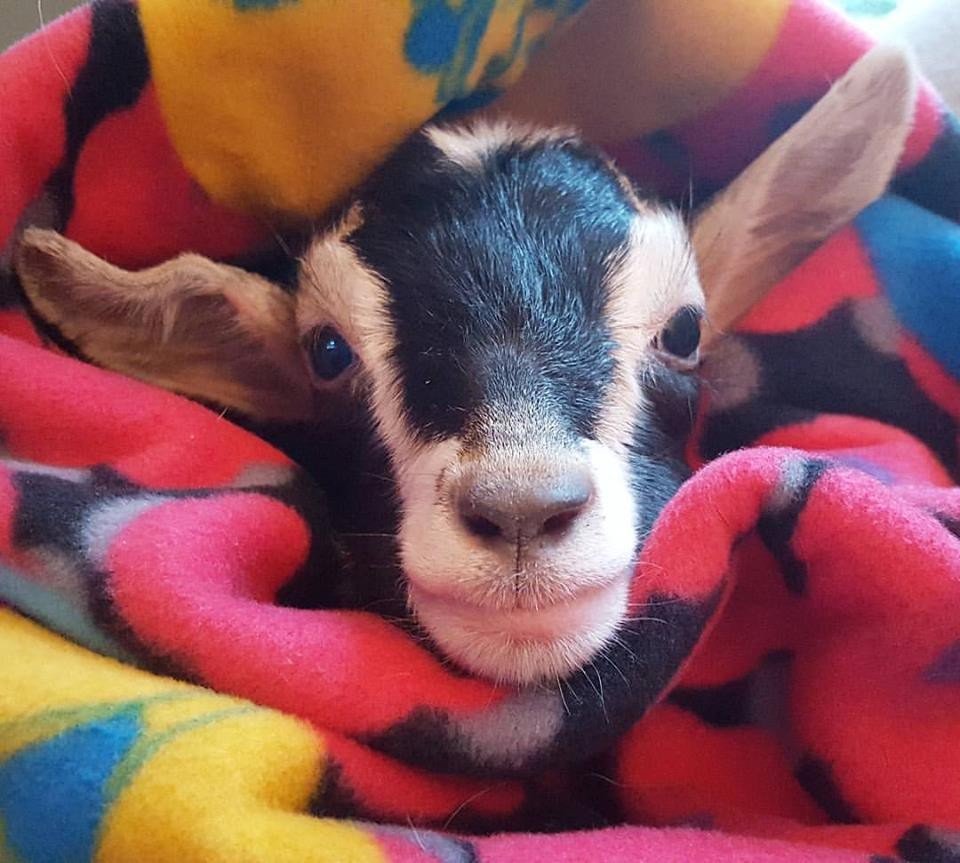 When Polly can't find Leanne, she frantically runs around the house looking for her while crying. She's also got some weird habits that result from the anxiety:
She'll find a corner of a wall in the house, and she'll just start sucking on the wall.

So all the corners in our house have these little suck marks from her mouth.
At a loss of what to do, one day Leanne passed a fancy dress shop where she found a child's duck costume complete with an orange bill and two webbed feet. Initially she just thought it would look cute on Polly, but little did she know that it would be the cure for little Polly's problems:
As soon as I put it on her, she just instantly got calm.

I tried a ThunderShirt — it didn't work.

There's something about that duck costume that calms her. She goes into a little trance. She just closes her eyes and she's out.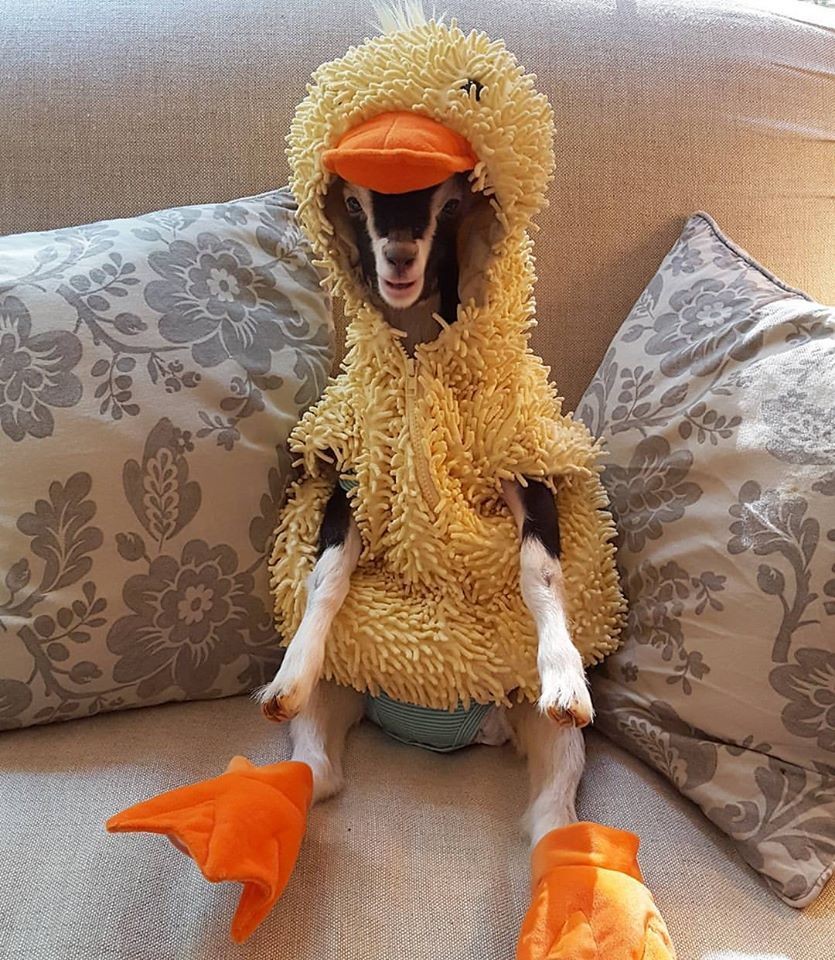 Now whenever Polly has an anxiety attack, she simply pops on the duck costume and she instantly calms right down. Leanne's said it's also become handy when she needs to go out and run errands, as she's able to put Polly in the costume and bring her with her.
Well isn't that just the cutest thing you've seen all day? Turns out it's not even just the duck costume that works – in fact, any animal costume, and it instantly makes Polly mellow: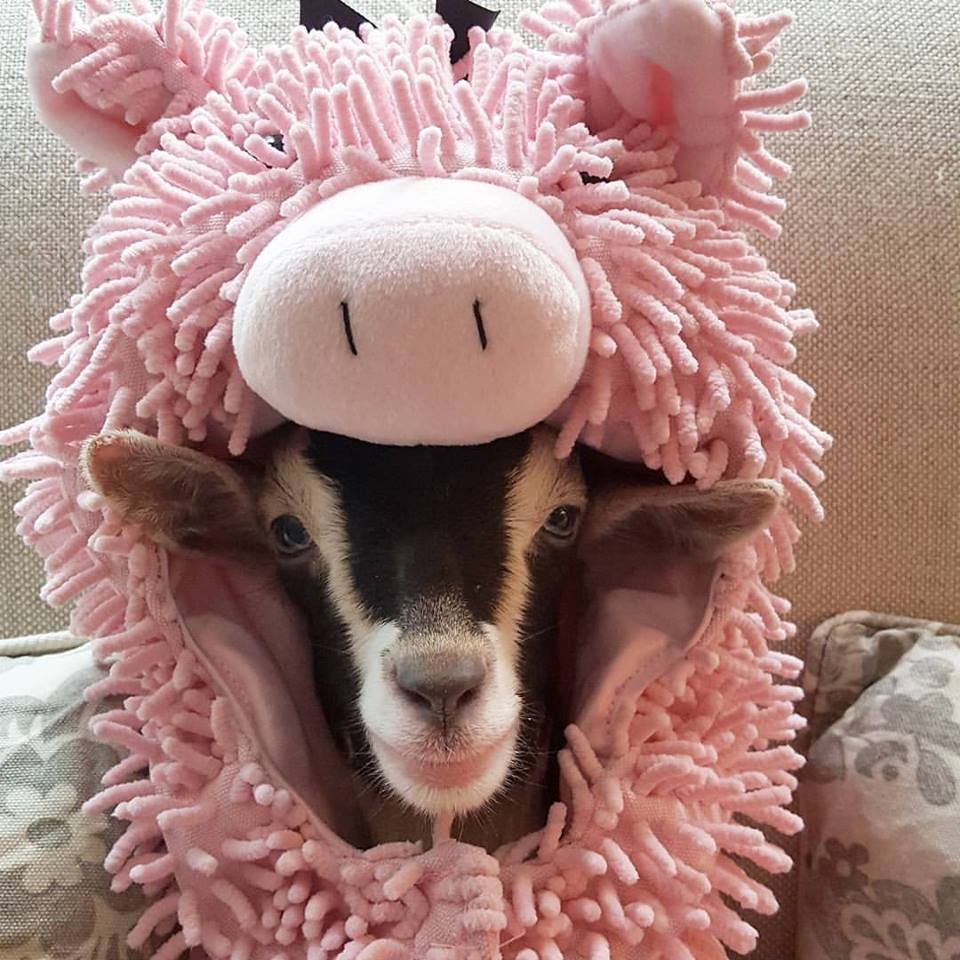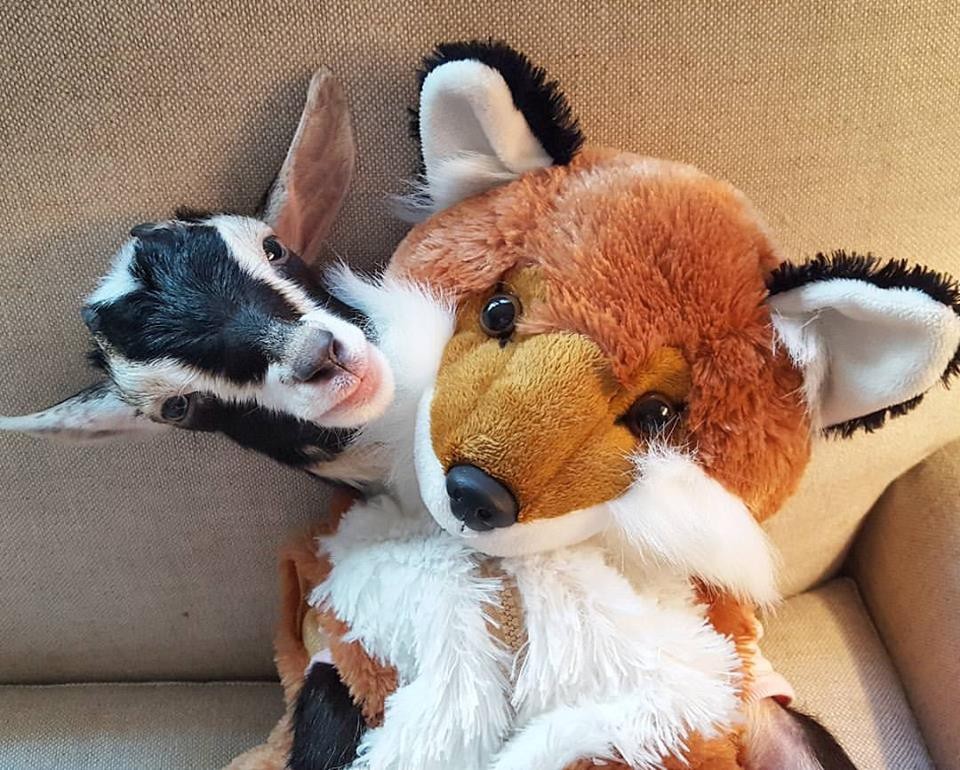 Simply adorable. It's great that Leanne found a cure for her baby goat's issues – if only it were that simple for humans. Maybe it could be, if we didn't insist on making horrific costume choices like these ones.