I don't often spend a lot of time thinking about what Neo Nazis do when they get drunk – probably just watch videos of people torturing inferior races and jump around listening to horrible racist metal music – but it turns out that at least one of them likes to get racist tattoos on their scrotum when they're getting wasted.
Featured Image VIA
The Neo-Nazi in question is a 29 year old dude from Sankt Veit an der Glan in Austria who downed two bottles of whiskey before letting his brother loose on his testicles. He then proceeded to post images of it online and brag to his colleagues in the army on the regular. He was also known to down Hitler branded wine and post Third Reich propaganda online as well
The man actually claimed that he was no longer a Neo-Nazi after a previous stint in jail for ABH after getting involved in a scrap at a festival and regretted his past actions, saying the following at his trial: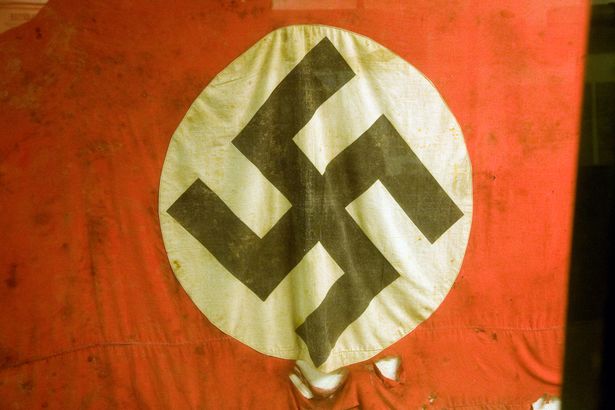 I just got in with bad company.

For us, anything that wasn't allowed was something we gravitated towards, but we all underestimated enormously how much a mistake this was.

Other than that, I can't give any reasonable explanation for why I did it.
The judge wasn't buying this explanation though and the man has been sentenced to 19 months in prison for the glorification of Nazism and illegal firearm possession. The guy said that he no longer associated with the far right or drank heavily and had covered up his tattoo, but I guess there was just enough evidence against him for the judge to come up with sentence. He plans to appeal but I don't think he's really got a shot in hell, do you?
For more of the same, check out when a Neo Nazi accidentally showed up in a woodworking TV show. That was a bit of a weird one.