Ever had those nights where you've woken up the next morning thinking "where the hell am I and what year is this"?
Images VIA
The man in this story experienced this feeling on a whole other level when he fell asleep at a bank thinking it was his own bedroom.
The 64-year-old Czech resident was discovered by a shocked customer who went into the bank the following morning to withdraw cash from an ATM.
Noticing the naked dude passed out on the floor, he called the police, who quickly arrived at the scene to find out what was going on.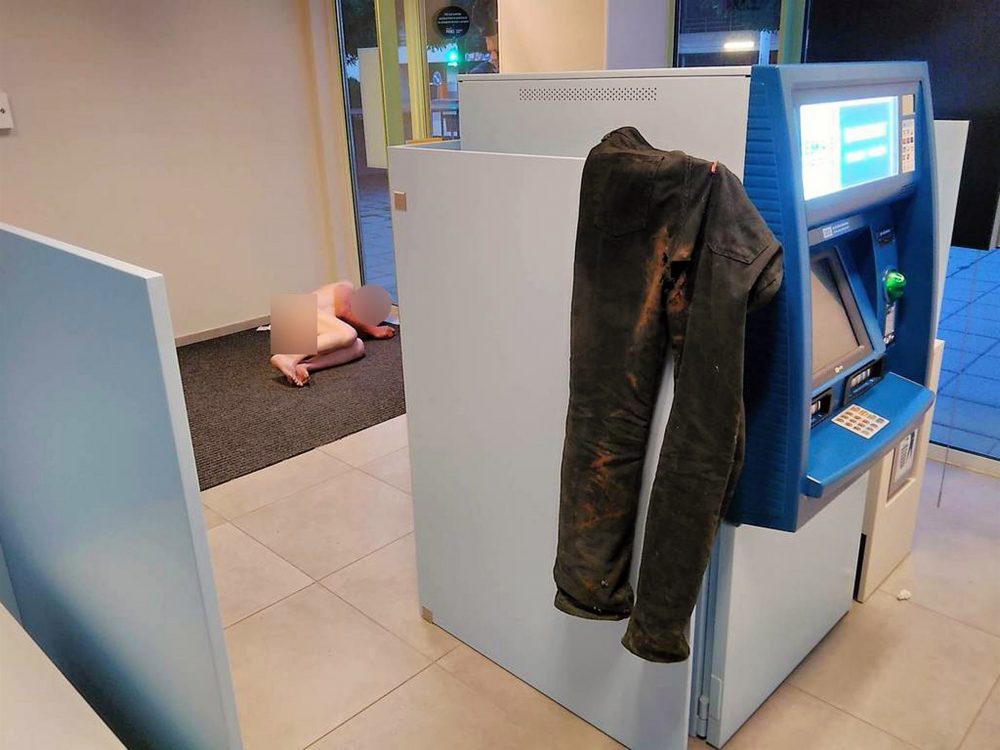 After being woken up by the police, he apparently couldn't recall how he got there or why he was naked – the last thing he remembered was arriving in the city. I'm guessing tequila shots were involved (they always lead to blackout).
What came to light was that the man had obviously mistaken the bank as a room in his hotel, as he'd laid his clothes across an ATM before falling asleep on the floor.
Zlín police officer Pavel Janík said:
Under the influence of alcohol and quite tired, you come home.

You use your last bits of energy to remove clothes that you put or hang on the surrounding furniture. Well, what – you're home, right?

The problem, however, was that it was not his bedroom at home, but the ATM room of one of the financial institutions in the center of Zlín.
Whoopsie. Luckily no one was injured or hurt as a result of his booze-fuelled blunder and the man was sent on his way after a quick medical examine. Hopefully he bought some aspirin on route to his actual home, because that must've been one nasty hangover.
For the man who got stuck in an ATM machine and had to pass a "help me" note through the receipt slot, click HERE.