The unluckiest driving instructor in the world is being accused of sexually assaulting eight female students between 1999 – 2017, and insists all eight of them have made their stories up.
Featured Image VIA
Frank Barham, 69, touched his students' breasts and thighs during their lessons and even put his hand down the front of one victim's underwear, reports the Metro.
A 17-year-old student says that on her first lesson, Barham asked if she had any piercings, put his hand up her top and touched her belly button. On a later lesson he squeezed her boob and invited her to his house to practice for her theory exam on his computer.
Another student claims married Barham parked up at a country lane in the middle of a lesson and tried to kiss her.
Other students said he would smack their bums, caress their thighs and make them compilation music CDs (lol), while one said he compared the car's gear stick to a penis and commented on the colour of her underwear.
Prosecutor Andrew Green told Chester Crown Court that Barham was after 'cheap thrills' and became more 'emboldened' as he saw what he could get away with:
This case is about a driving instructor who used his position to sexually assault girls and young women who placed their trust in him to provide driving lessons.

He says these things either never happened or his behaviour was entirely innocent.

The defendant testing the waters to see what he could get away with.
Under cross-examination, Green asked Barham:
Your case, in essence, is that each and every one of these adult women has told lies about you, is that right?
The instructor then replied:
Yes. They may have exaggerated the truth.
He says he would touch students on the knee or shoulder to point out blind spots or indicate to them if they'd done something wrong, but denied any of the touching was sexual.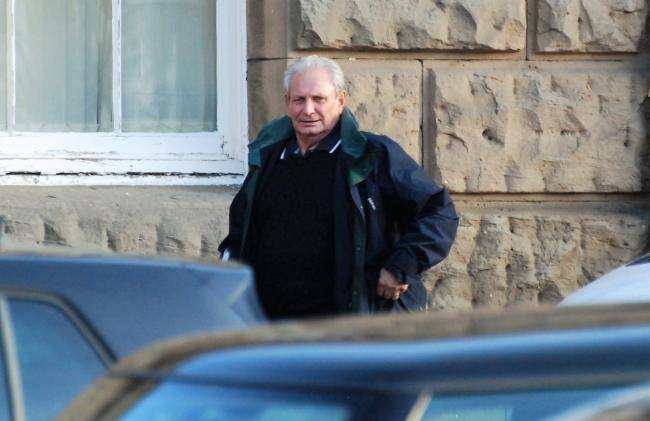 Who to believe? Sadly for Frank Barham, if eight people say you're a sex pest, then you're probably a sex pest. Especially eight people with first-hand experience who describe basically the exact same behaviour taking place in the exact same setting.
Amazingly, the jury couldn't reach a verdict the first time this went to court with six complainants, but now that more have come forward it looks like they may be forced to reach a decision. Let's hope it's the correct one.
For the guy who offered his female driving instructor sex in exchange for driving lessons, only to have it backfire massively, click HERE.