A driver accused of crashing into an outdoor dining area and killing a woman was receiving oral sex behind the wheel at the time, reports Kron4.
Featured Image VIA
Court documents indicate that a woman was giving Alex Moreno a blow job when his pickup truck charged backwards into Agave Sports Bar in San Jose, California, and hit three people at a table outside.
Apparently Moreno was parked at the time (very responsible), but I guess the engine was on and the car somehow got knocked into gear because he accidentally hit the gas in reverse, crashing into three diners sitting outside the establishment. All three were taken to hospital and one 35-year-old woman died from her injuries.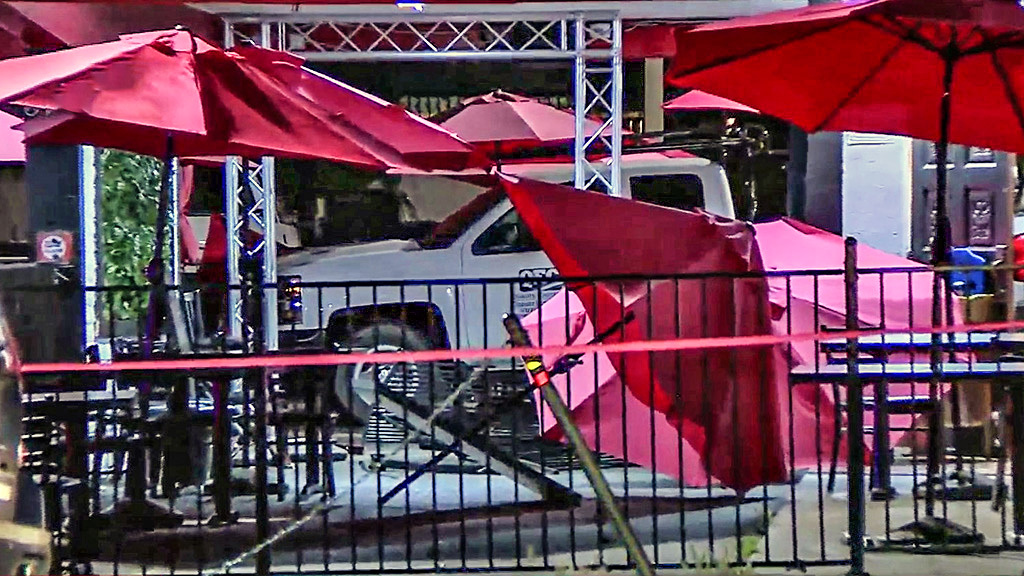 Moreno is charged with gross vehicular manslaughter and driving under the influence causing injury. Apparently he was in the bar himself a short while earlier and was asked to leave after taking cocaine and trying to remove a woman's top.
Just such a tragic and avoidable loss of life, taking into account the ridiculous circumstances. A lot of us think about how and when we might meet our end as everyone on this planet eventually will, but I guarantee you no one has ever considered the possibility they will be run over by a truck because there's some coked-up moron getting head in the front seat and not paying attention. What an absolute waste of life – both of them.
Still unsure exactly how the car was parked and then managed to get knocked into reverse and accelerate into the restaurant area, but I guess the details will be forthcoming. Whatever the case, if just one person reads this and takes extra care to kill the engine when parked up to receive a roadside BJ, then maybe there'll be a silver lining in all this after all. Careful out there, people.
For a dentist's explanation as to how they can tell if your regularly give blow jobs, click HERE. Who knew?