Marijuana has been legal in Colorado for a good few years now, and it seems like the industry is booming and going from strength to strength with a bunch of new innovations that they're bringing in.
Featured Image VIA 
The latest in a long line of upgrades to improve the stoner experience over there is something that I personally never thought I would ever see: the drive thru marijuana store. It's situated in Parachute, Colorado, at the site of a former car wash and is going to be known as The Tumbleweed Express. Sounds absolutely sick right?
There are some strict laws in place regarding the drive thru though. Perhaps most importantly, anyone aged under 21 can't be anywhere near the premises when they're using it, not even in the backseat. Basically it means you'll have to leave the kids at home whenever you're doing that weed run – better make sure you got a good babysitter.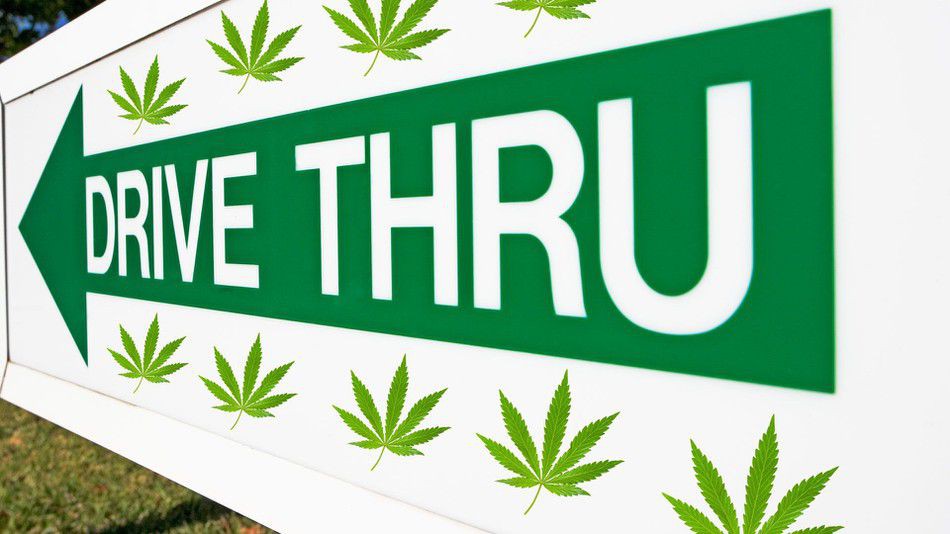 This story also illustrates what a great idea it is to legalise weed in a city. Parachute initially was against the legal sale of marijuana within their limits, but it eventually decided to lift the ban in order to boost the town's economy. Last year, marijuana sales accounted for 30% of the town's sale tax and the drive thru will probably boost that figure even further.
If only weed was legal over here. Despite the fact it would improve the economy no end, it was also mean the end of synthetic marijuana too – everyone knows that stuff just fucks you up good and proper. Sort it out government.