It's a well known fact that texting Drake lyrics to girls is always appreciated by the recipient, but what about blasting Drake tunes on the golf course during the PGA tour? Not so much if this mini Twitter argument between Will Wilcox and Brendan Steele is anything to go by: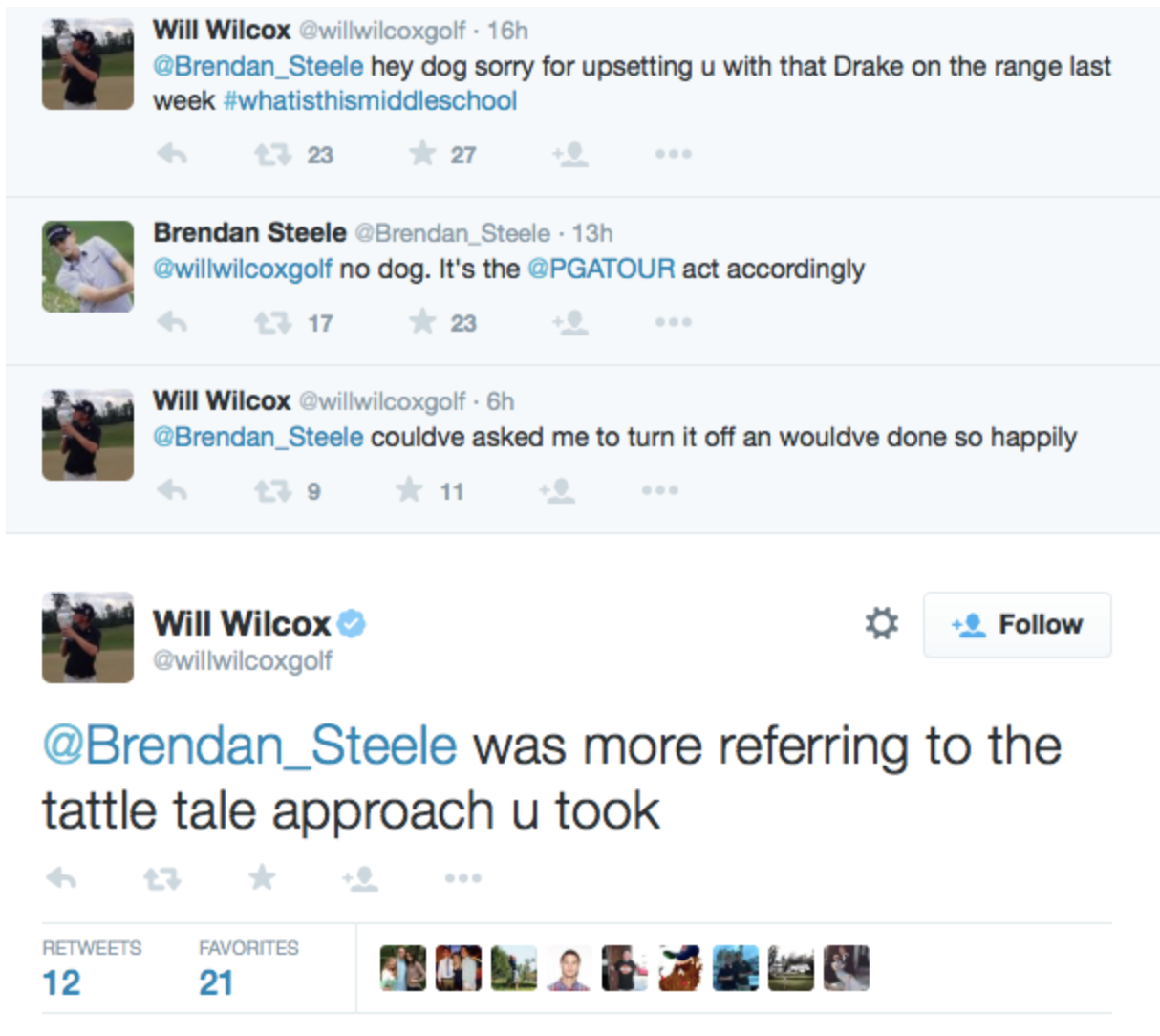 From the sounds of it Brendan Steele went and told on Wilcox like a little bitch instead of just asking him to turn the music down a bit. Not cool Brendan, not cool at all. At the same time he's right – who the hell listens to rap music while playing golf? It's the PGA tour bro, act accordingly. All in all probably the most pathetic Twitter fight in history and thinking about it now I'm not even sure why I blogged it really. Oh well.
If you dislike Drake as much as Brendan Steele does be sure to check out this uni student's bizarre short film about plotting to murder him.