It's no secret that Drake is absolutely smashing it right now and has been for the last few years. In fact back in 2018, he even surpassed the Beatles for most songs simultaneously in the Billboard Hot 100's top 10 – seven tracks compared to their five in 1964. 
Featured Image VIA
In the same year, Drake landed 12 songs on the Hot 100's Top 10 in a calendar year, passing the Beatles' record of 11, also set in 1964.
And this past June, he beat the Fab Four's claim to the second-most Hot 100 Top 10s ever. Drake has 35 just behind Madonna's 38.
As if to hammer this point home, Drake has now got the famous Abbey Road photo tattooed on his arm, except he's added himself walking in front of the Beatles, and waving back at them. 
Via Alt Press: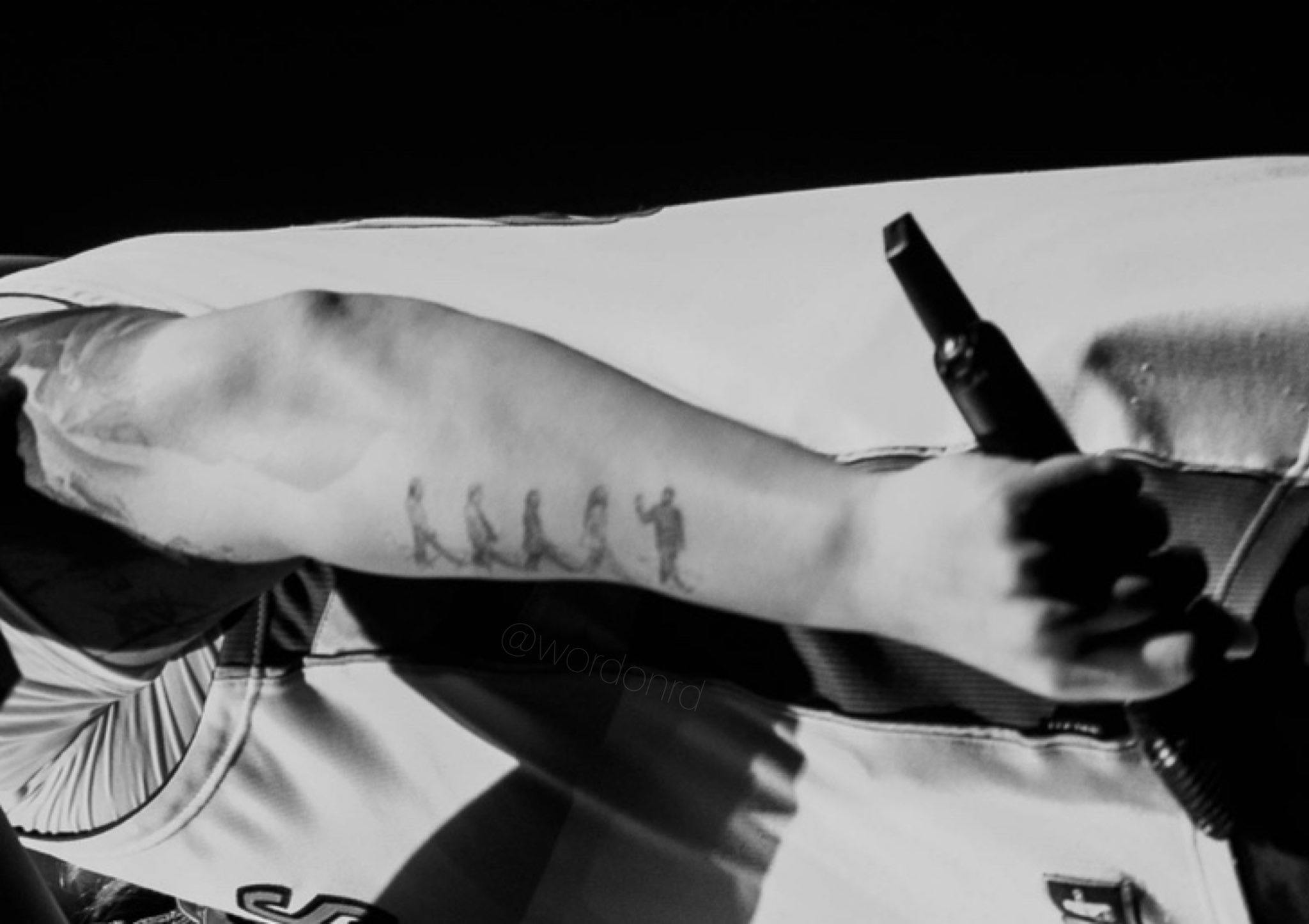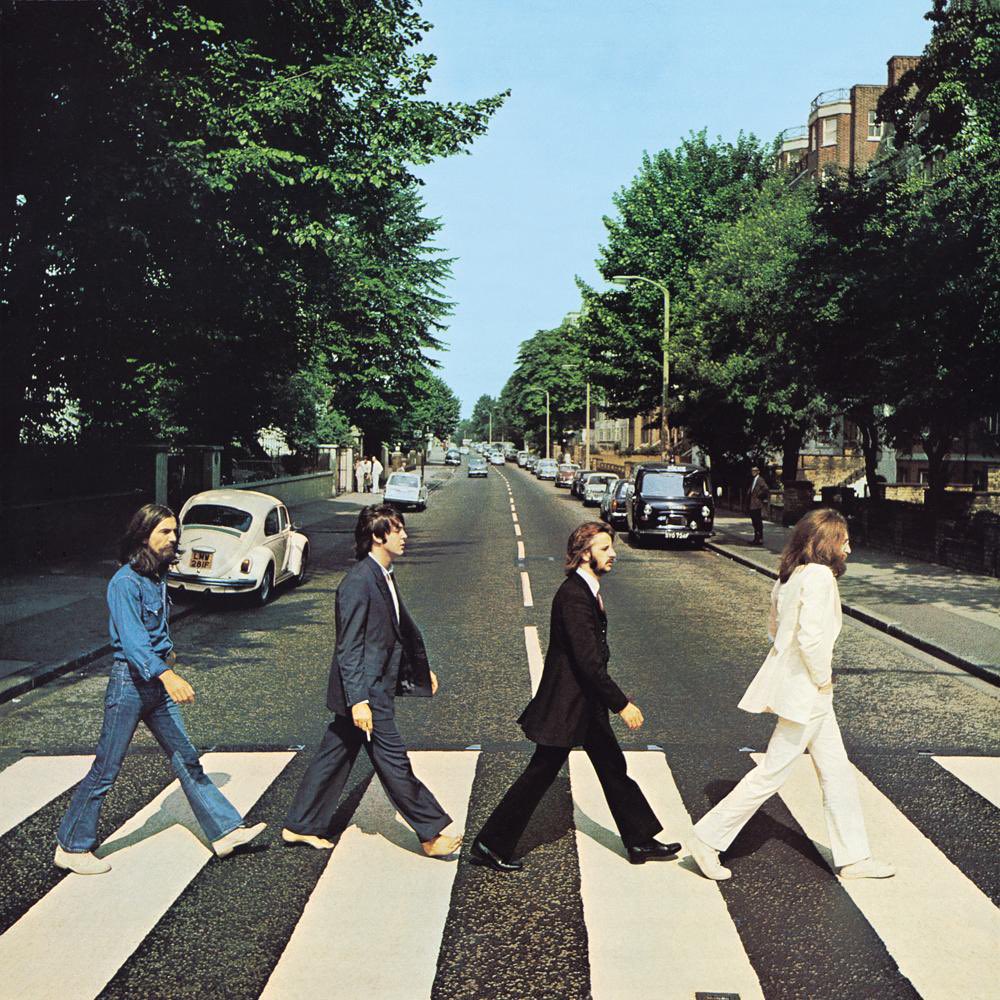 Not sure if you can consider that a homage or a diss to be honest, especially since he also included this lyric in a verse on the Meek Mill song 'Going Bad':
I got more slaps than the Beatles…
Here are some more photos of Drake's new ink:
https://www.instagram.com/p/B034tYlnYPi/?utm_source=ig_embed
https://www.instagram.com/p/B0zeFePnbZ8/?utm_source=ig_embed
I like Drake's music but he just comes across like a bit of a twat here TBH. It might even be a bit premature considering the Beatles still have more number 1's than him (not more top 10s, but more number 1's). Not to mention they wrote and produced all their own music whereas all he does is rap over the beats provided to him. In fact he's even had ghostwriters for some of his songs IIRC.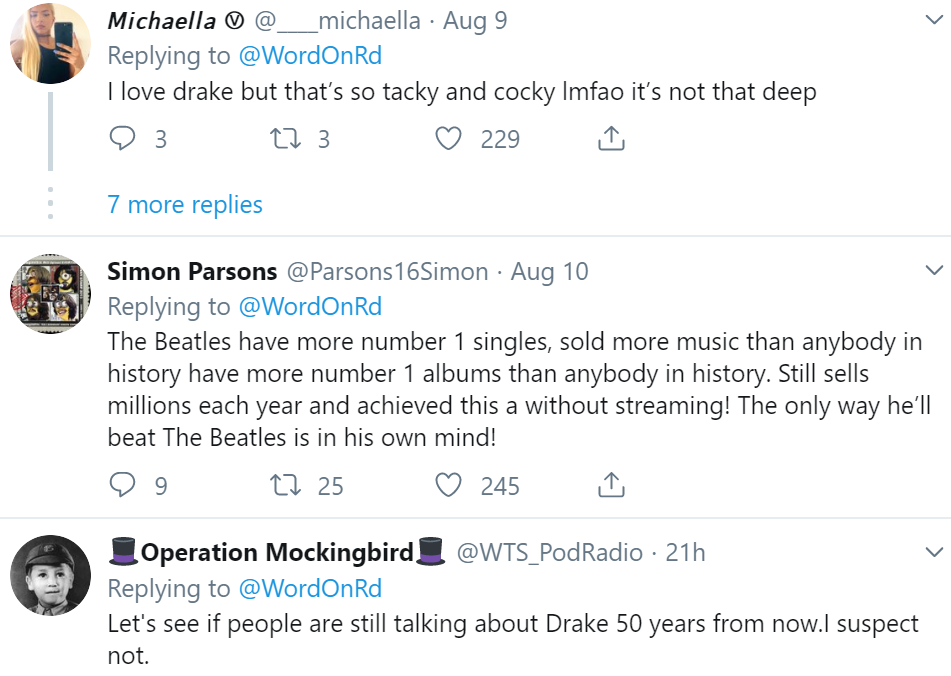 I guess Drake still has time to surpass their numbers ones record too but still, bit of a bell-end for this. But then what do you expect from a guy that spends $400,000 on an iphone case.