The live streaming world was shocked a couple of weeks ago when one of its most popular characters Dr. Disrespect was unceremoniously dumped from Twitch after sharing some truly bizarre final moments, and since then there's been no update on just why he was pushed off the platform.
Featured Image VIA 
A rumoured sighting of the good doctor has got people talking though, after someone named Dr. Disrespect showed up on the Twitch stream of Nick 'Nickmercs' Kolchef. Of course, there's no reason to 100% believe that this is the real Dr. Disrepect, but he has donated to Kolchef before and Nickmercs also said that the wording of his message was very similar to ones that had received from the real Dr. D in the past, so there's definitely a strong chance that it could be.
Here's what the mysterious message said: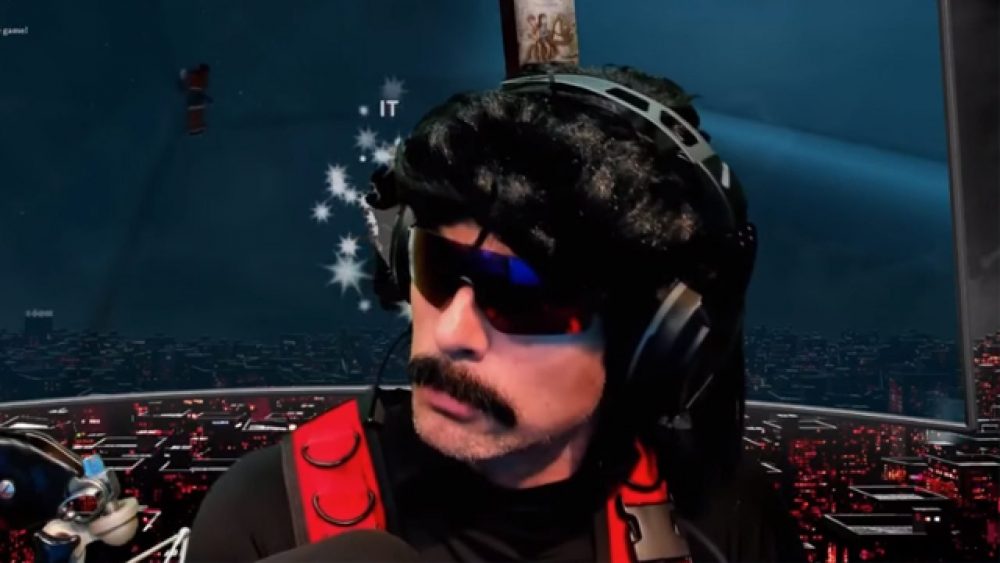 It's not the audio… check the records and VODS. Barely laying on a lounge chair right now. I hear everything.

The ponytail is still drippin', and the two-time never slippin'. Twitch needs a scapegoat? I ain't even trippin'.
I mean the implication is there as plain as day that Dr. Disrespect – or this impersonator – seems to think that Twitch is hanging him out to dry, but there's also no indication as to what the actual reason here is, other than it's not anything to do with the DMCA strikes which have caused problems for other streamers. As to what these reasons are, there doesn't seem to be a lot of information out there right now.
Several high profile characters in the industry have implied that they know what Dr Disrespect's cancellation is all about and that it's 'very serious' and this kinda implies that the truth is probably going to be revealed fairly soon. Don't wanna speculate, but sounds like it's going to be pretty crazy when they do. Stay tuned.
For more of the same, check out this video of his final moments on Twitch. Very disturbing.