Dough Richard was called to the stand today in his trial where he stands accused of paying a 13 year old girl to have sex with him.
Richard's defence has always been that he was unaware of the girl's age and thought that she was 17, and that he only gave her money for travel expenses and to go shopping and not directly for sexual intercourse. He also denied that he made the girl's 16 year old companion watch them, and he reiterated that stance today:
I was shocked beyond belief when I found out her age.

I feel terrible. I feel terrible for her and I feel terrible for myself, in particular my wife and children.

I'm not someone who would have sex with someone underage.

I thought nothing of meeting the girls at Liverpool Street Station and taking them to a nearby cafe to talk about sex.

She told me she was into Cosplay – when a woman likes to dress much younger than their actual age.
Featured Image VIA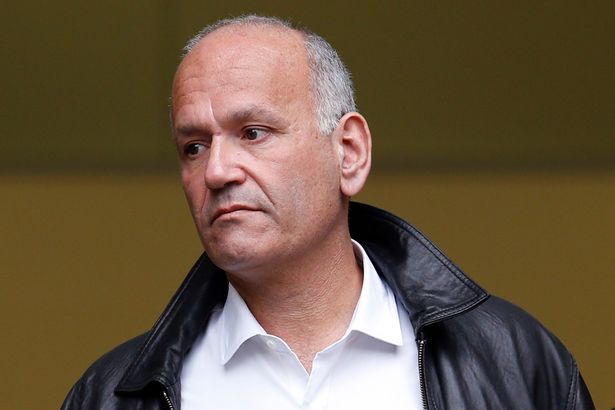 Image VIA
She performed oral sex on me, I spanked her and we had sexual intercourse.

I didn't think she was in any pain at the time.

We were engaging in roleplay fantasy, she was calling me Sir.

They [the girls] were composed, giggling, happy, fully dressed, made up.

I gave them £120 to go shopping at American Apparel.

I was trying to be a sugar daddy type of guy.

I was trying to be nice so gave her money to go shopping.
Well yeah, that's really nice of him isn't it? I think my favourite part of this though is where he feels terrible for his wife and children – I think they would feel pretty disgusted knowing what Richard was up to this whether the girl was 17 or 13. I mean especially if he's still married to his wife as well?
Ultimately, although Richard's actions are really creepy and gross no matter how old he thought the girl was, it comes down to whether she did lie about her age to him or not. I'm not really sure how they're going to prove that unless they have some written communication between the two or she takes a lie detector test. If she did, then although it's really rank he may get away with it as he couldn't really have had any idea.
Even if she didn't though, Richard will probably find some way to use his megabucks to get out of it. He'll probably celebrate by spunking some money on one of these 18 insanely expensive items that you would have to be crazy to buy. Sounds like he's just that kinda guy.