When it comes to 'Eastenders', there are a few characters like Phil Mitchell, Ian Beale and Dot Cotton that you just thought were going to be around forever and ever on the show – that's not going to be the case though.
Featured Image VIA 
93 year old June Brown has sensationally revealed that after 35 years in the role of Dot Cotton that she's left 'Eastenders' for good, leaving a voicemail in a recent episode to Sonia saying that she had moved to Ireland. June was speaking on the Distinct Nostalgia podcast – which was celebrating 35 years of 'Eastenders' when she revealed the news, saying the following: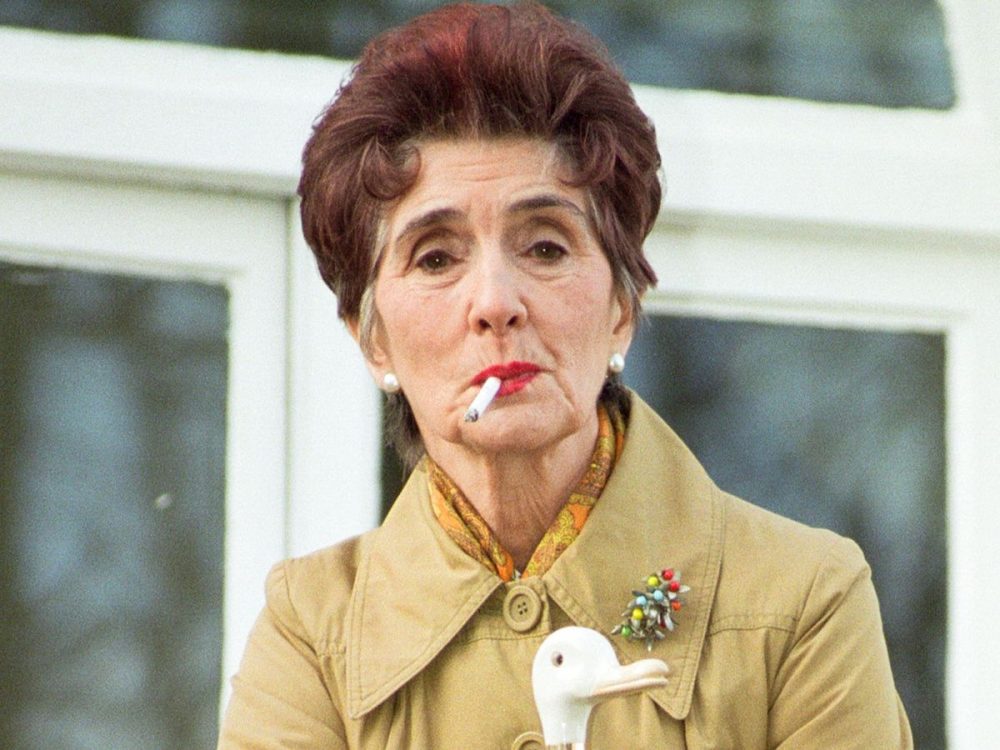 I don't want a retainer. I've left. I've left for good.

I've sent myself to Ireland and that's where she'll stay. I've left EastEnders.

I think I got it because they thought I was a punctual actress. I'm not really but I became so. In fact I became so punctual I used to be in an hour before I should be.

I was feeling rather down the other day. I thought, 'what's the matter? Why do I feel so sad?' It's almost as if I've been bereaved.

I've played two people simultaneously for 35 years. Really Dot wasn't me, but spiritually she probably was.
Confusing? And also kind sad that a character as iconic as Dot Cotton doesn't get a final storyline and just moves to Ireland, but hopefully June will realise that and come back for a few episodes so we can see her off properly. Hopefully in one of those Christmas specials because they tend to be the only episodes I ever watch. Farewell for now though Dot.
For more of the same, remember when Phil Mitchell picked up a bunch of fish and chips on his moped? Lol.