'Don't F*ck With Cats' was undeniably one of the biggest documentary series that people binged watched over the Christmas period dover Netflix and with good reason – the bizarre and unsettling true story really captivated people and went in directions that nobody saw coming.
Featured Image VIA 
If you've watched the series then you'll know that twisted killer Luka Magnotta was found guilty of the murder of Jun Lin and ended up behind bars, but it turns out that the Canadian version of justice might not be what everyone else thinks of it. Although Magnotta was sentenced to life in prison, he can actually appeal for parole in 2039 and it sounds like it's pretty cushy in there from what he's saying in various letters that he has written to people out there.
Here's a selection of quotes:
Our doors are open 90% of the time so for me I feel like I'm in a university setting.

I just bought Celine Dion's album and a lot of others. I have a stereo and a portable for when I suntan outside.

I regularly play tennis and hockey and am often sent chocolate by admirers, especially on Valentine's Day.

In fact, the amount of chocolate in the facility is ruining my diet.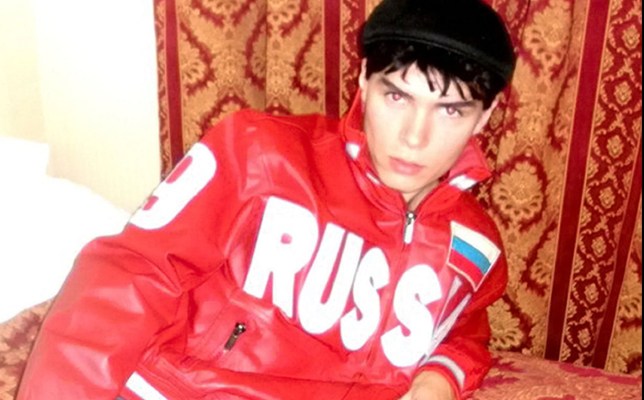 Yeah, I mean I know his freedom is essentially denied but that doesn't sound like too hard a life from he way he's describing it does it? Especially considering the fact that he murdered someone in cold blood and posted the video online hey?
In addition to this, it's also come to light that Magnotta has also been allowed to marry another inmate in his prison. Anthony Jolin is also serving life for murder after he stabbed another convict to death in 2003 whilst serving time for another offence and the pair tied the knot in 2017 after meeting on a dating site specifically set up for Canadian inmates. How is that even a thing?
Anyway, as a married couple the pair are entitled to 2-3 day long 'trailer visits' where they are unattended and presumably just have loads of sex and suck each other's dicks and watch TV or whatever. Really does sound like Canadian prison is much too nice for its own good doesn't it? I guess that's a reflection of the people in general though.
For more of the same, check out the trailer to 'Don't F*ck With Cats' here. What a show.