Police in New York have reported that a teenage student has been arrested after he attempted to enter Trump Tower with a bag full of weapons. Talks of Donald Trump being a target for an attack have been circulating for a while now, but I don't think any of us expected it to happen this quickly.
Featured Image VIA 
19-year-old Alexander Wang entered Trump Tower on Monday night but was detained after he was discovered with a "knife, garrote and fireworks" in his backpack.
I've got to say, the kid didn't really plan this very well. According to reports, the student tried to enter the building through a checkpoint, but was not allowed access after his bag set off a metal detector. What did he think was going to happen?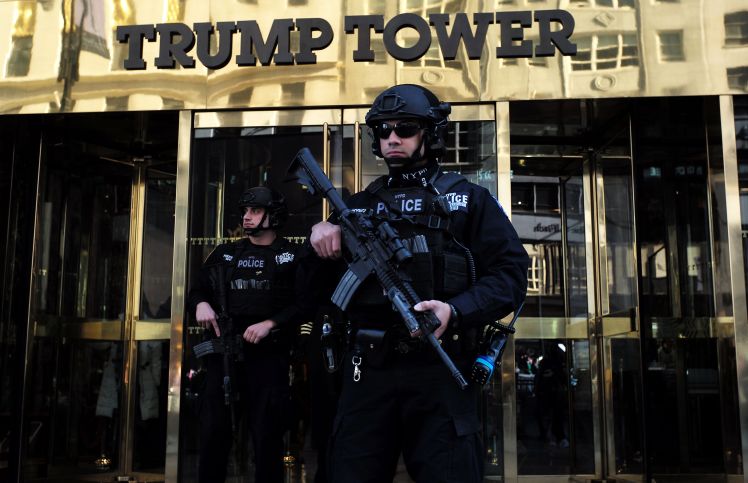 The teenager has since been charged with criminal possession of a weapon and unlawful possession of fireworks. It is currently unclear whether Trump was in the building at the time of the kid's arrest, but he very well could've been as he lives and works there and has welcomed multiple high profile guests to the building as he completes his transition from candidate to U.S. President.
Obviously, whatever this attack was set out to be, Wang did not plan it very well. But that doesn't mean Trump shouldn't be worried about future assassination attempts, as there's already a GoFundMe on the deep web that is raising money for that exact mission. Better watch your back, dude.