Amidst all of the crap that's been going down in the world, you'd be forgiven to have forgotten all about Valentine's Day.
Images VIA
There are only six more days to go and if you're at a loss of what to get your partner, we've got just the thing for you: Donald Trump Valentine's Day cards.
They range from the highly amusing to the incredibly depressing. If anything it's a stark reminder that this is the world we live in now – the messages on the card such as, "I'd lift my travel ban for you," and, "I want you on my side of the wall," reflect reality, not fantasy. As if people needed more reasons to be unhappy on Valentine's Day: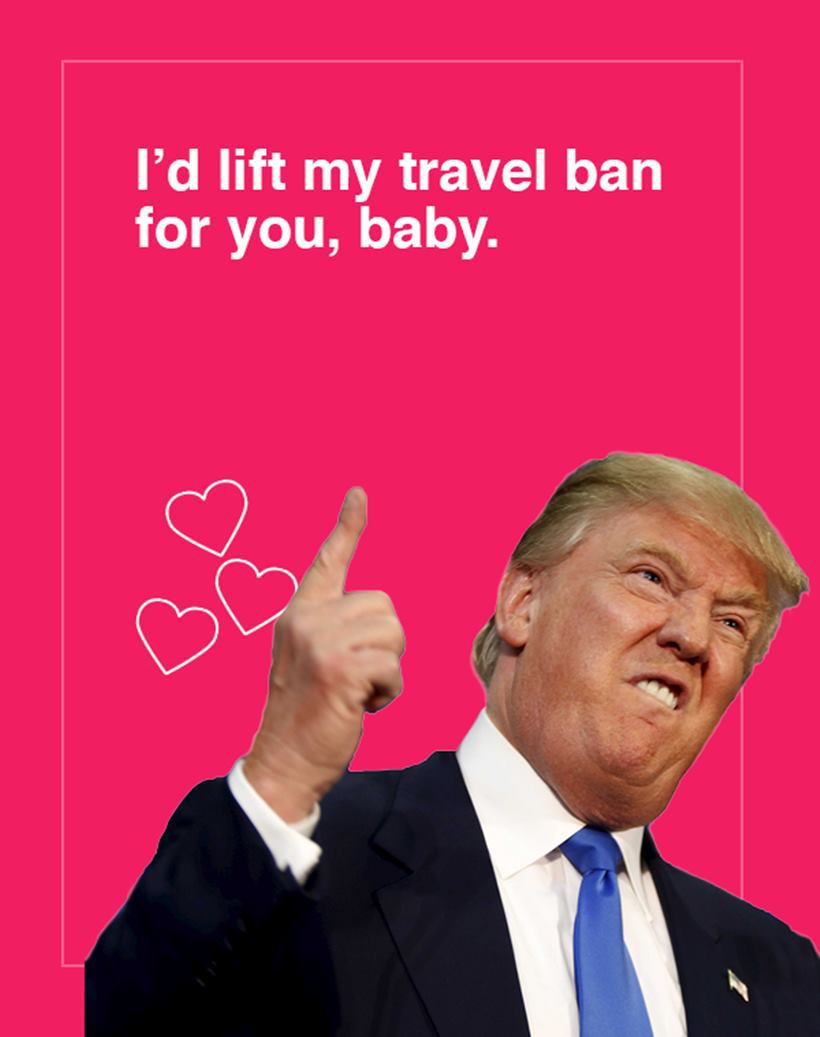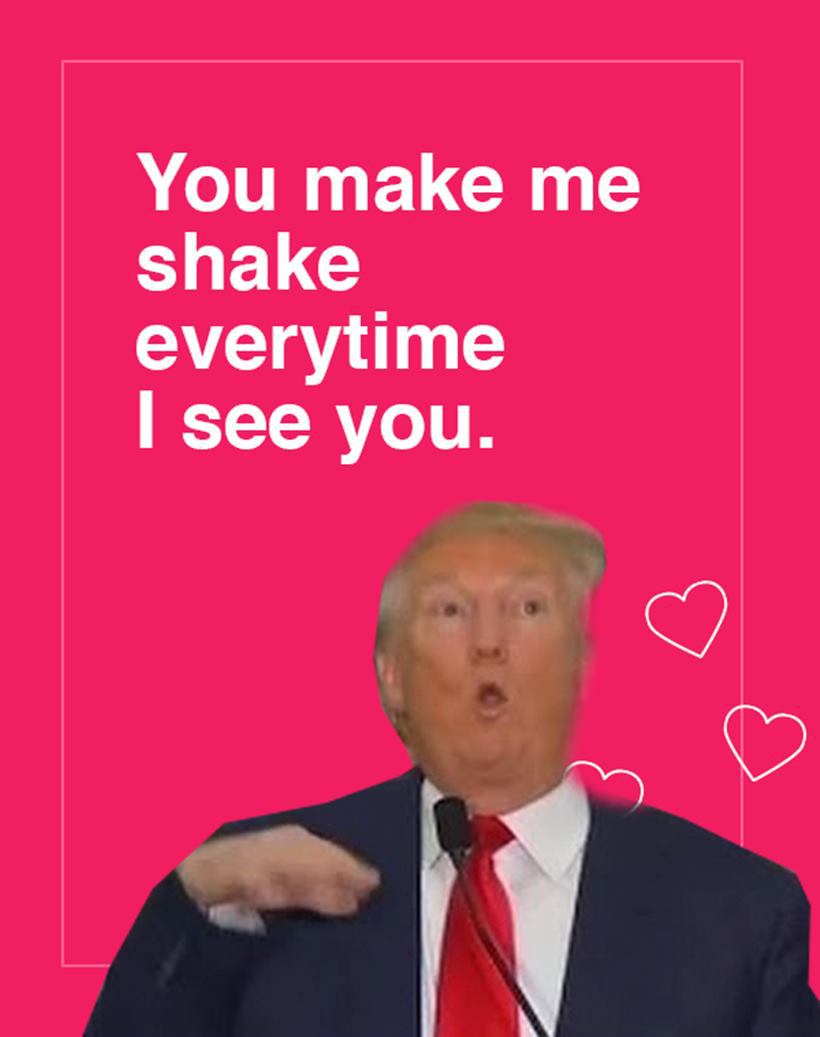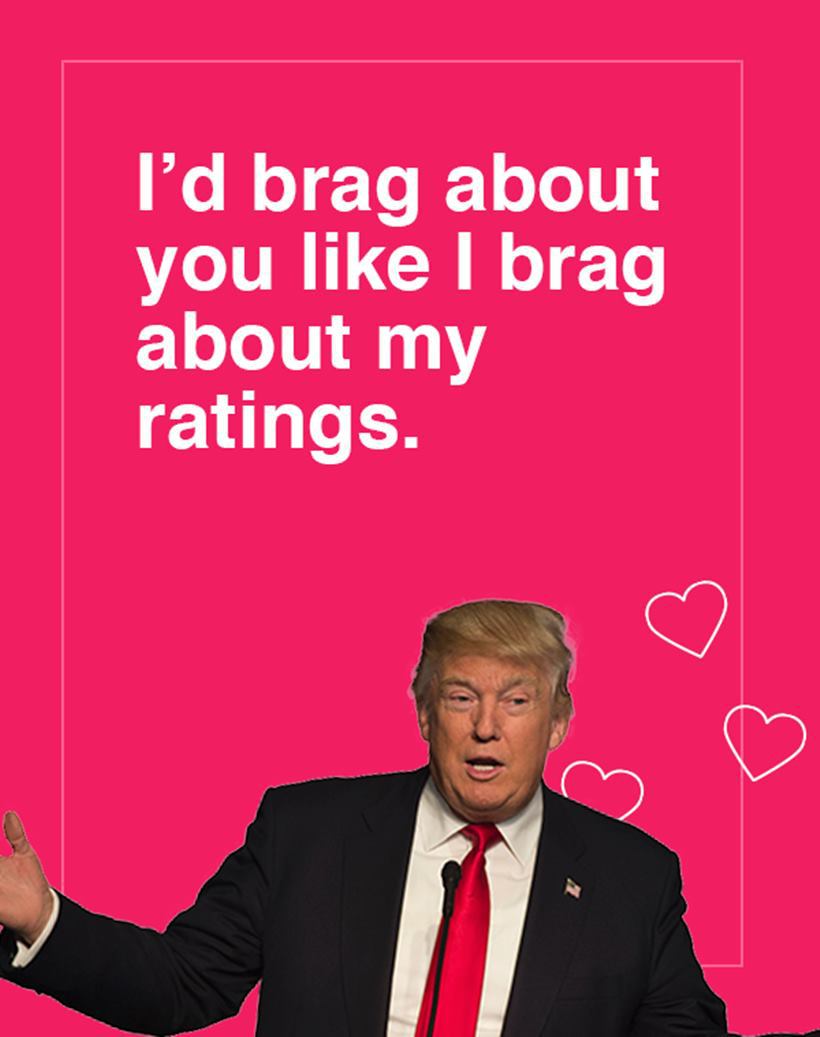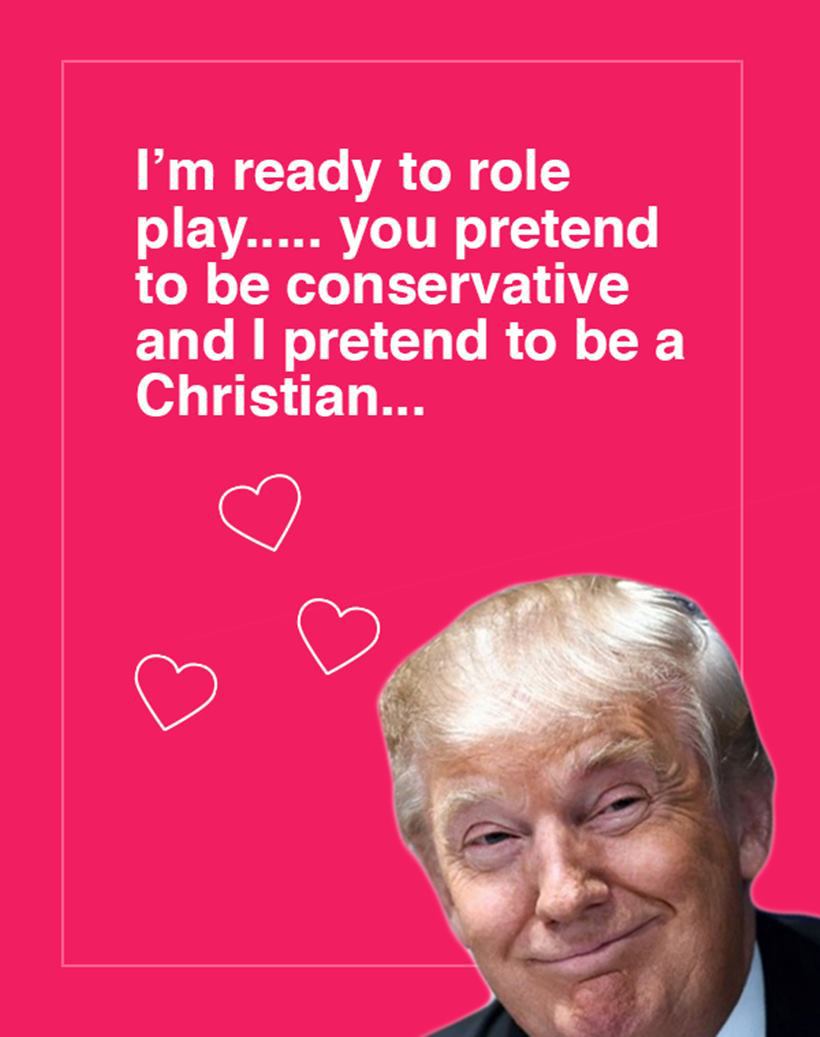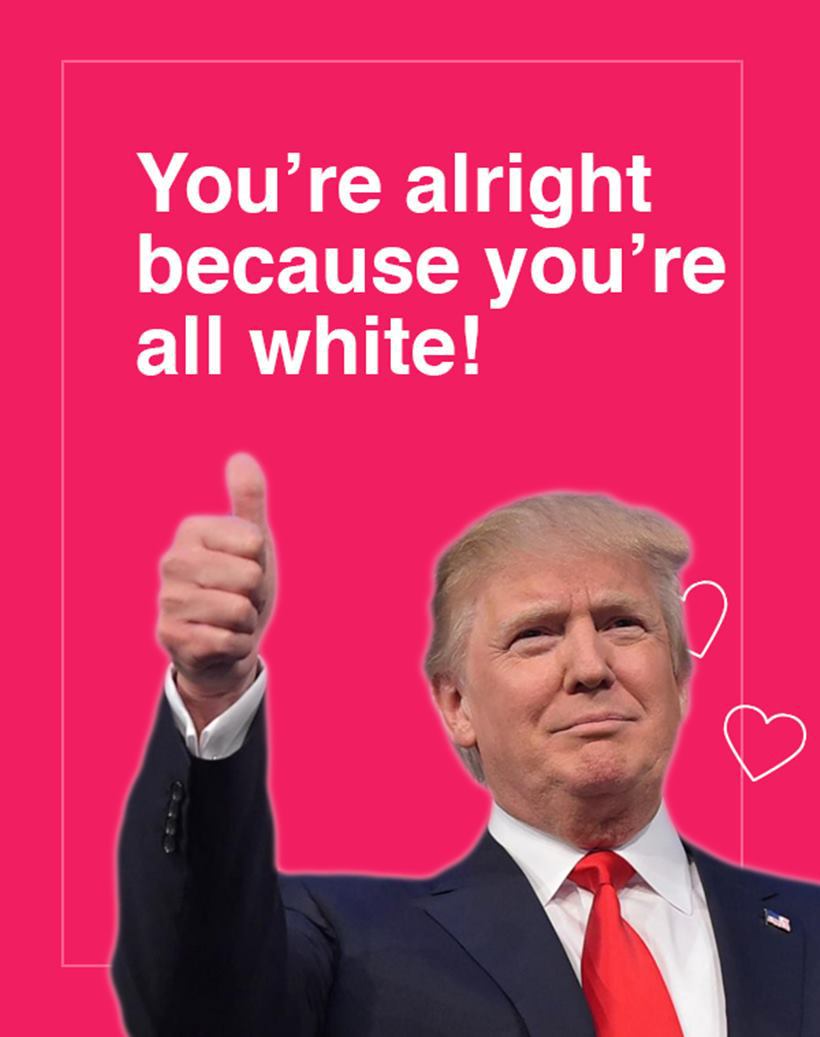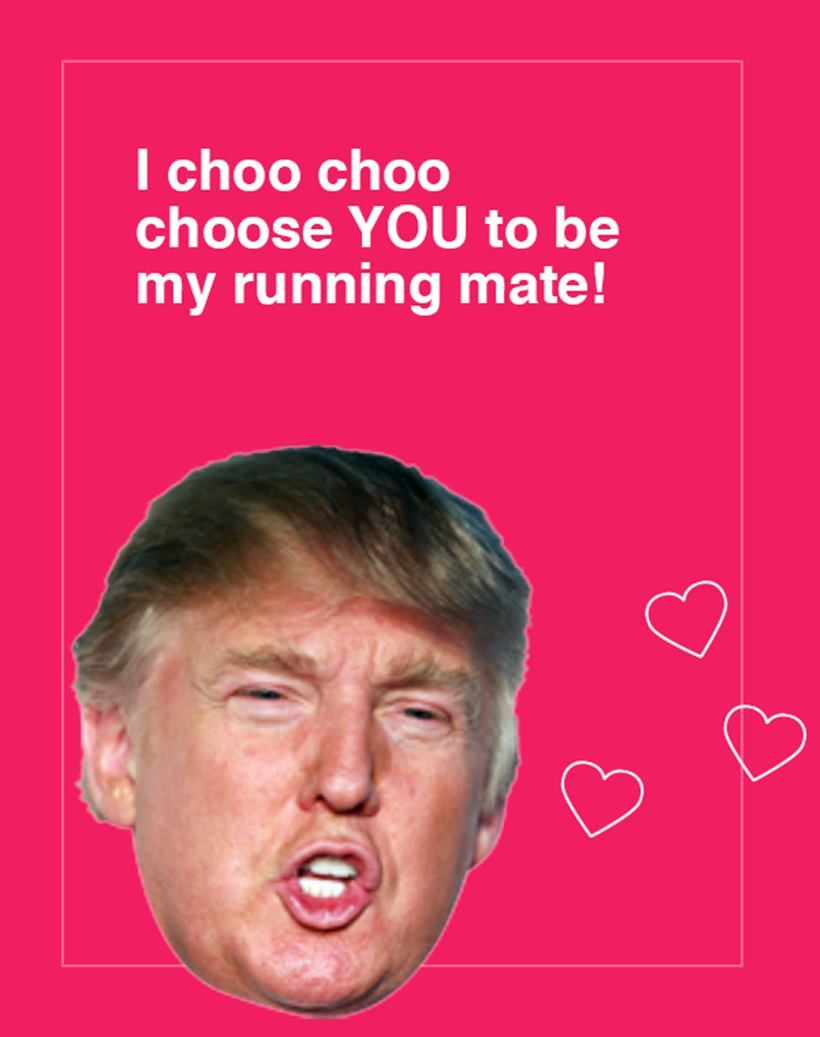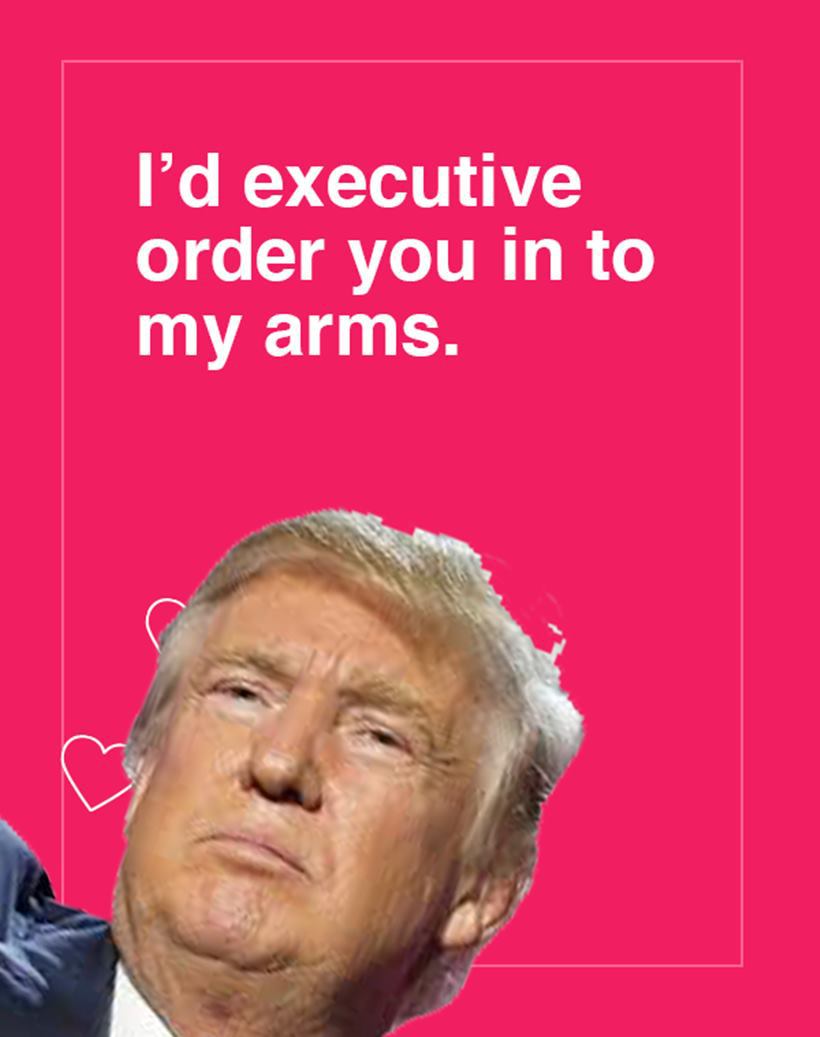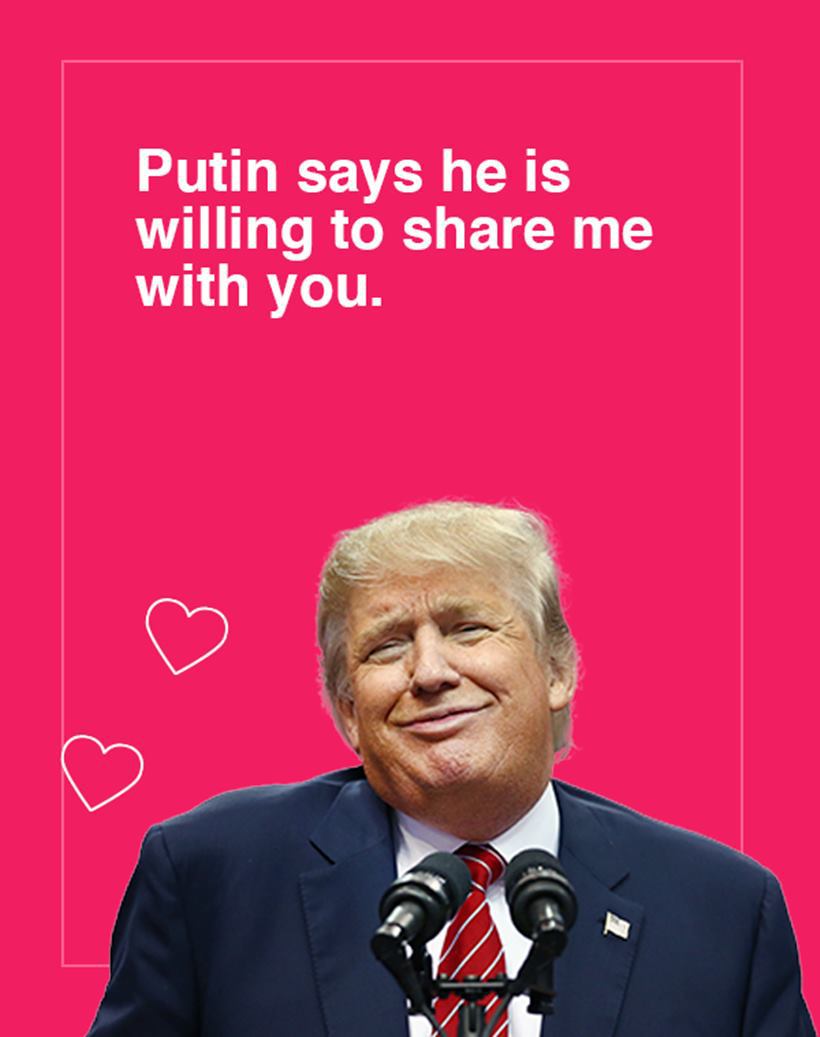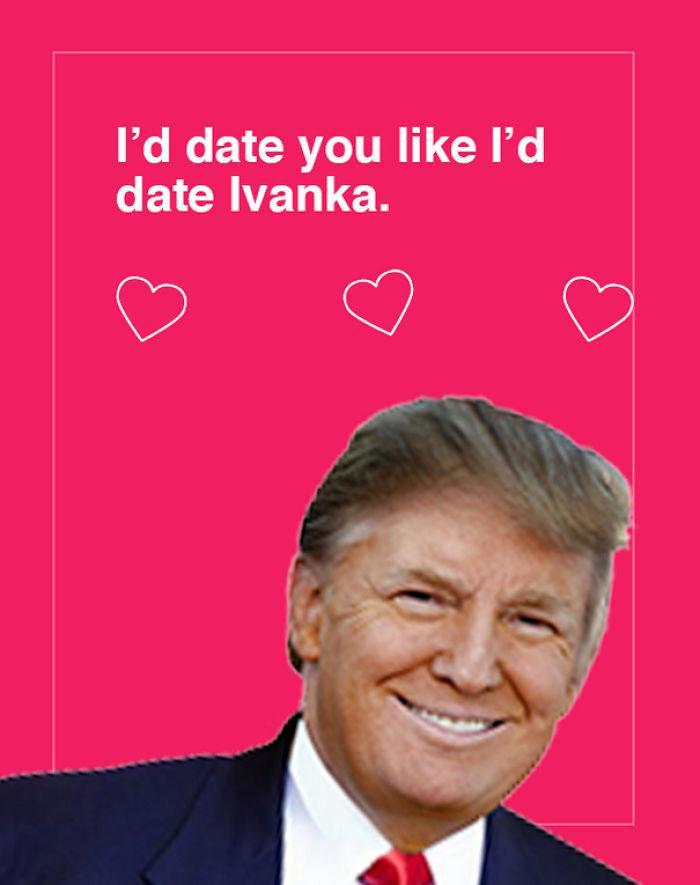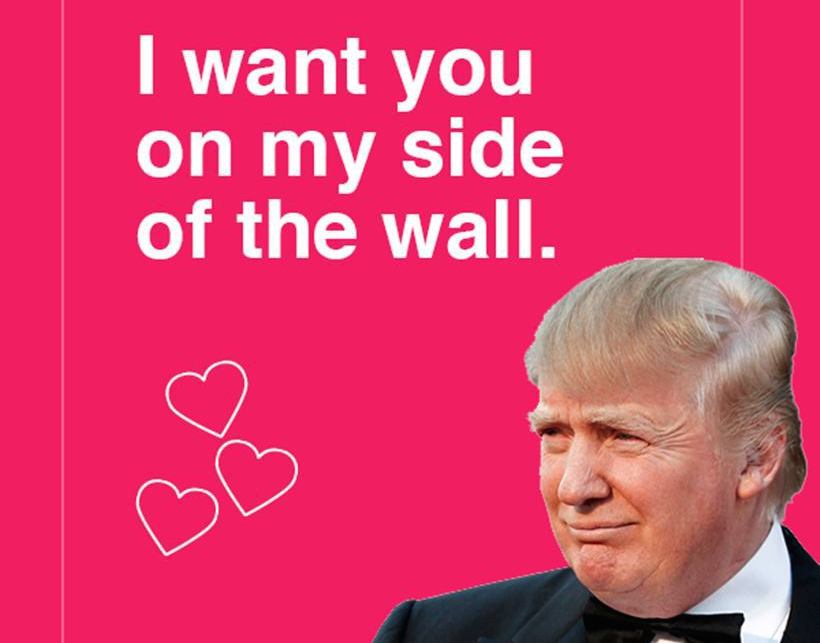 That Ivanka one is pretty funny – we all know that Donald Trump holds a secret desire for his daughters.
Maybe Trump should give one of these cards to his wife Melania. Those two seem to be on the rocks and he's only just started his Presidential reign.