Some extra cheery news to ring in the new year this morning, as its looks as thought we might be standing on the brink of World War Three after the White House admitted that Donald Trump had ordered an air strike specifically to assassinate Iran's top General Qassem Soleimani.
Featured Image VIA
The US Department of Defence is claiming that Soleimani was assassinated after authorising the attacks on the US embassy in Baghdad earlier this week and developing further plans to American diplomats and servicemen in the region. However, Iran has warned that retaliation will be swift and vengeful with supreme leader Ali Khamenei tweeting the following:
Harsh vengeance awaits the criminals that got his [Soleimani] and other martyrs' blood on their evil hands in last night's incident.

God willing, his work and his path will not be stopped.
So you can see why people are worried that this might lead to an all out war between the two nations. People on Twitter (I know) are comparing it to the assassination of Franz Ferdinand back in the day which kickstarted World War I back in 1914, but I don't know if Iran are actually dumb enough to start something like that with the US? Surely it's in literally nobody's best interests.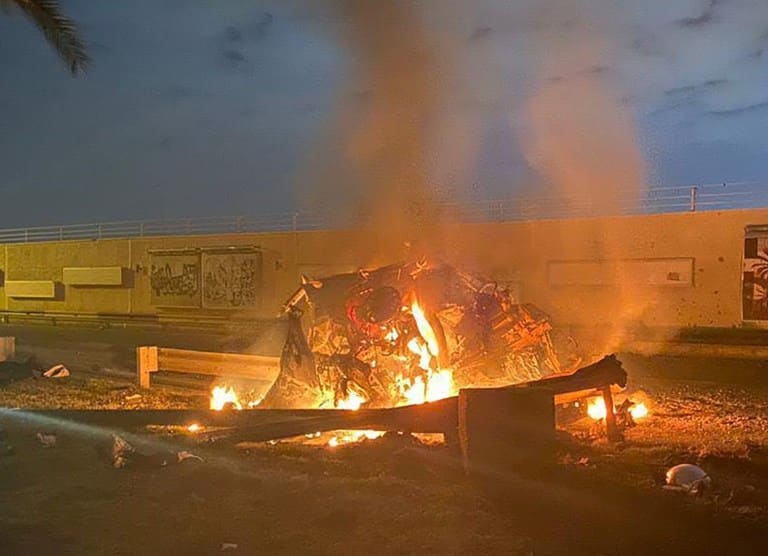 I can't believe I'm going to say this, but in fairness to the Trump administration Iran have been messing them around for the past few months after they shot down one of their drones in September and also seized some of their oil tankers. The US also blames them for attacks on several of other oil tankers that nobody has owned up to at this point.
It's thought that Iran has only been acting this way though because Trump pulled out of Iran's nuclear deal with other world powers back in May 2018 for no real reason. The countries have been beefing behind the scenes since then, but this remarkable assassination marks a real change of policy that could see the situation escalate massively. Good work everyone.
Oh yeah, there's also no real legal authority for Trump ordering the strike either as no evidence was actually presented regarding Soleimani's supposed attacks on Americans. Trump is allowed to act with Congressional approval if there's an immediate threat on American lives, but without any evidence he'll probably have some explaining to do.
Sure he'll just ignore that though as usual – it's worked for him throughout most of his reign hasn't it? Probably couldn't come at a better time for Trump either, as he's currently facing an impeachment and a re-election campaign. Nothing like a good war against a foreign enemy to get the country behind him hey?
For more of the same, check out this assassin giving the details of the one murder that haunted him until his death. Deep.