Ever since the run up to his Presidency, Donald Trump has managed to maintain an unhealthy orange glow throughout.
Images VIA
Due to the fact that he's kept quiet about whether he gets spray tans or not (I think we all know the answer to that) we've finally obtained solid proof from the picture below.
During a recent meeting with the Canadian man God Justin Trudeau, a gust of wind caught his hair and blew the mess up, revealing a very clear tan line. It doesn't help that he's stood next to one of the most attractive men in the world (well, that's a personal opinion):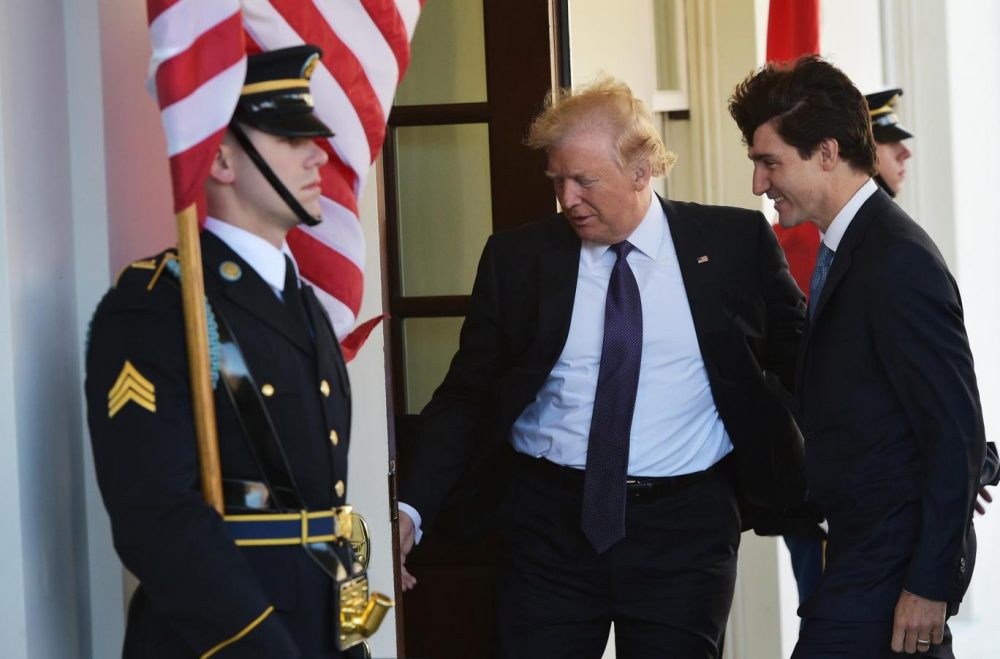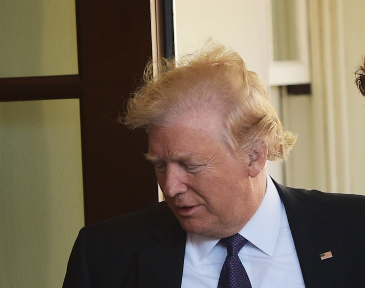 Not a good look. No doubt Trump will be on the case trying to get this picture eradicated from the internet rather than concentrating on important issues like, oh I don't know, running the United States of America? Good one Trump.
For more photos that Donald Trump wants deleted from existence, check out this one of his double chin. Looking good.