One of the biggest takeaways from Joe Biden's election win and the subsequent Capitol Hill riots was that Donald Trump was banned from his Twitter account permanently and therefore his main form of communication with the world was gone, seemingly forever.
Featured Image VIA
Now, the high ups at the social media platform have now revealed that he will never ever be allowed to tweet again. The news came courtesy of Twitter CFO Ned Segal, who was talking to CNBC's Squawk Box when he said the following: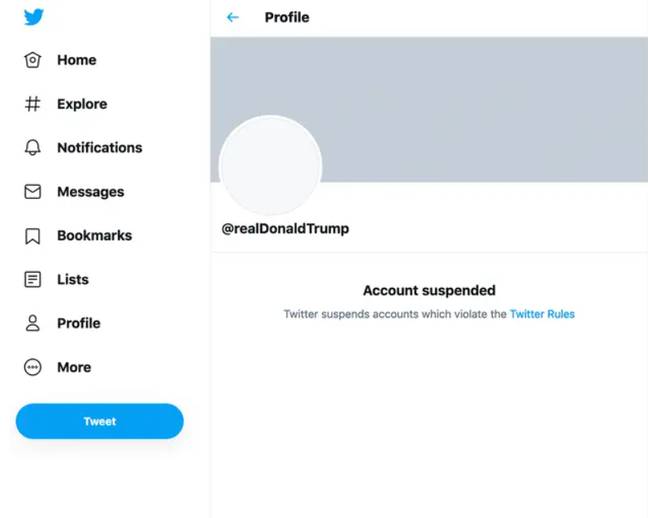 If you are removed from the platform, you are removed from the platform.

Whether you are a commentator, you're a CFO, or you are a former or current public official.

Remember our policies are designed to make sure that people are not inciting violence. And if anybody does that we have to remove them from the service. And our policies don't allow people to come back.
Yeah, I know he's not directly talking about Trump there but it's pretty obvious really isn't it? But it strikes an interesting question as to just when and how Twitter can ban people – as soon as they're not in charge, right?
I know the official line is that they're removing people who incite violence, but I'm sure that some of Trump's tweets whilst he was in office or in the run up to his Presidency must have had a similar effect, although not on such a grand scale sure. He must have said something that could have been linked to riots during the BLM marches and protests last summer, right?
Hopefully they do better in the future, although I appreciate that it's pretty tough for them going up against the leader of the free world. Especially when he supposedly has the popular support of the people behind him as well. As soon as that's outta the way though, then you're gone.
Really interesting debate there and one I'm sure will be waged in both academic settings and on Twitter in the near future. Not sure which will be more fun to watch.
For more of the same, check out when Trump reacted furiously after a picture of him became a meme. Those were the days. Kinda.