According to various outlets, Meghan Markle has held talks with key members of the Democrat party, fueling speculation that she has plans to launch a political career and ultimately become President of the USA. Holy shit, can you imagine?
Featured Image VIA
The rumour was put to Donald Trump during his appearance on Fox News the other night, with the former US President saying he'd have a 'stronger feeling towards running' if he were to go up against Markle.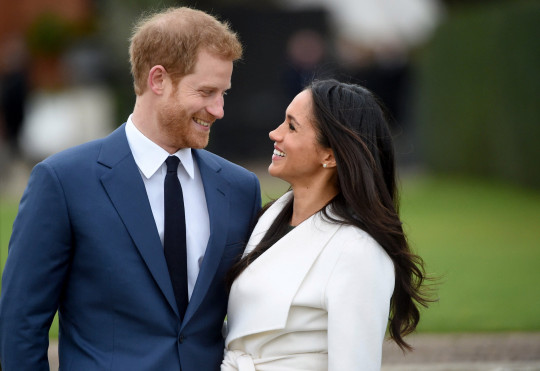 Trump said:
Well I hope that happens because if that happened I think I'd have an even stronger feeling toward running.

I'm not a fan of hers. I think that what she talks about the Royal Family and the Queen, and I happen to think, I know the Queen as you know, I met with the Queen and I think the Queen is a tremendous person and I am not a fan of Meghan.

Based on every poll, they want me to run again. But we're going to take a look and we'll see.
Could Meghan Markle really be plotting a run at the Presidency? Having distanced herself from the Royals, become financially independent and moved to Los Angeles, she's free to express her political opinions and get more involved in that world. Not to mention Meghan has already made friends in high circles, mixing with Barack Obama, Michelle Obama, Oprah Winfrey, etc. She's also pretty chummy with Canada's current PM Justin Trudeau.
What I don't understand is how Trump can be bothered to campaign for the Presidency again at 74 years of age? He'll be 78 by the time the next election rolls round! Which is the same age as Joe Biden is now, to be fair. Still, he can't have too many summers left in his life so it's shocking anyone would choose to waste their final years with the stress of the US Presidency rather than just go chill out on a beach somewhere and enjoy your millions. I guess such is the guy's need for power and to prove his haters wrong, let alone crush Meghan's dreams in the process. Should be interesting next few years.
P.S. Let's not forget the wildcard who may also be running in 2024. If ya smeeeelllllll…..
P.P.S. Never forget: