It's been almost 18 months since Donald Trump shocked the world by winning the election and being nominated as the choice of the people to lead the United States for the next four years.
Featured Image VIA
To say that things haven't gone smoothly for the country or Trump since that point would be somewhat of an understatement, as it seems like not a week goes by when he or his administration does something that inspires criticism and serves to make the rest of the world look at America with a mixture of disdain, fascination, disbelief and sympathy. With that in mind – and the fact that even Trump himself has said that he finds the role way more demanding than he expected – it may have been assumed that he wouldn't run for re-election in 2020.
Unfortunately, it looks like this isn't going to be the case as the man himself has confirmed in a press release today that he'll be gearing up for the race when the time comes. His campaign will be headed by Brad Parscale, who headed up his digital media campaign in 2016 and looks like he could be a handler for the CIA or something: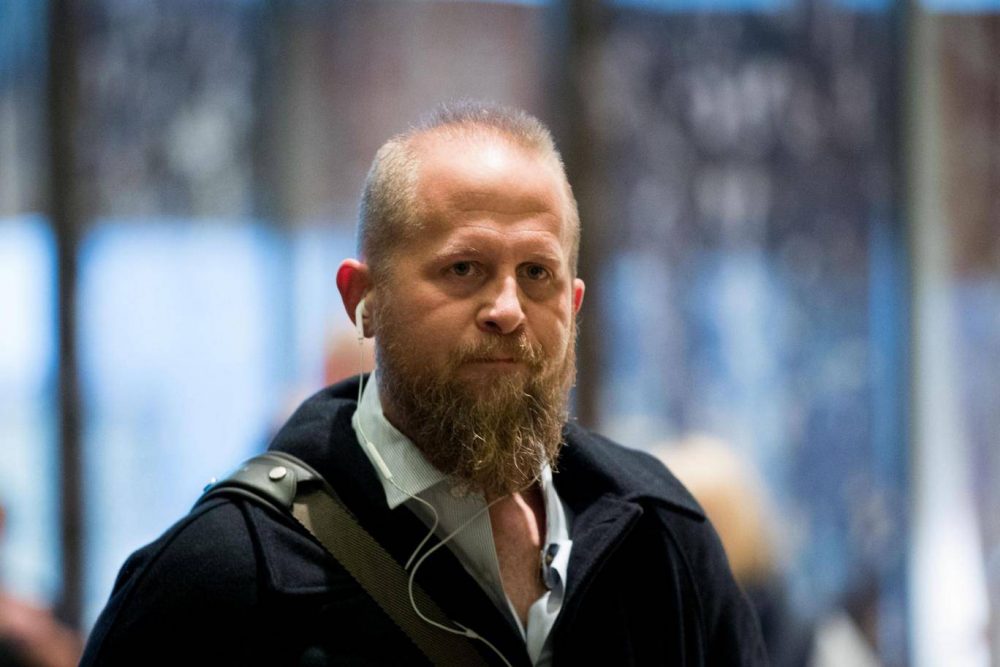 Brad is an amazing talent and was pivotal to our success in 2016.

He has our family's complete trust and is the perfect person to be at the helm of the campaign.
Great. Obviously Trump's digital campaign played a huge role in his ultimate election in 2016, so we can expect his 2020 campaign to follow a similar strategy.
It should also be noted that Trump filed the paperwork for his 2020 campaign on his Inauguration Day, which meant he could begin fundraising for it immediately. Unfortunately those that thought he might be dissuaded from running due to his seeming lack of interest in the job weren't correct. Currently, it's estimated that he had raised $22 million by the end of 2017.
For more Trump, check out how he drinks a glass of water. Weird.