The world continues to laugh/cry at the Donald Trump administration and things have seemingly become so bad that it's now acceptable for someone to satirise him in the form of a buttplug.
Featured Image VIA
The one you can see above has just been released by Lovecrafters Toys in Canada and costs $60 + shipping (which will probably be a lot over here). But imagine how much your boyfriend/girlfriend will love it when you present it to them, right? Totally worth it. It's made of phthalate-free silicone and is 2 1/4″ x 1 1/2″, if that might swing it for you.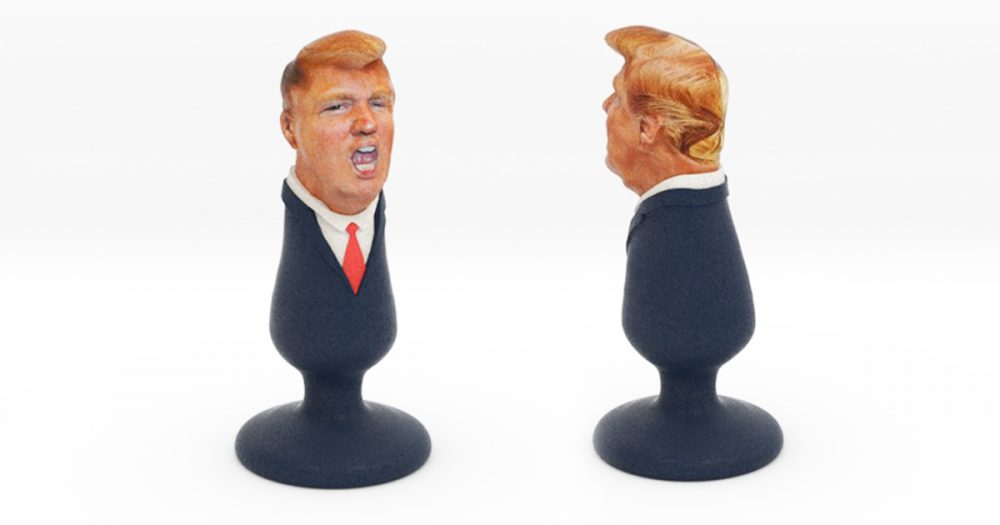 Surprisingly, this isn't the only Donald Trump buttplug on the market – just the latest one. Some dude called Fernando Sosa actually created one about two years ago when the idea of him becoming President would be laughed out of the room. Not sure which one I prefer, there's certainly more artistry in the old one but I like the simplicity of the new one and how it kinda looks like a troll. I don't think I'm going to be investing in either of them though sadly.
You know some people who won't be satirising Donald Trump any more though? The guys from South Park – they've decided it's too hard these days. Fair.