Not too long ago a giant mural of Donald Trump kissing Vladimir Putin appeared in Lithuania and everyone had a good laugh about it.
Featured Image VIA
Well, earlier today a 15ft-high artwork appeared painted on to a building in Bristol which showed Trump locked in another passionate embrace – this time with our very own Boris Johnson.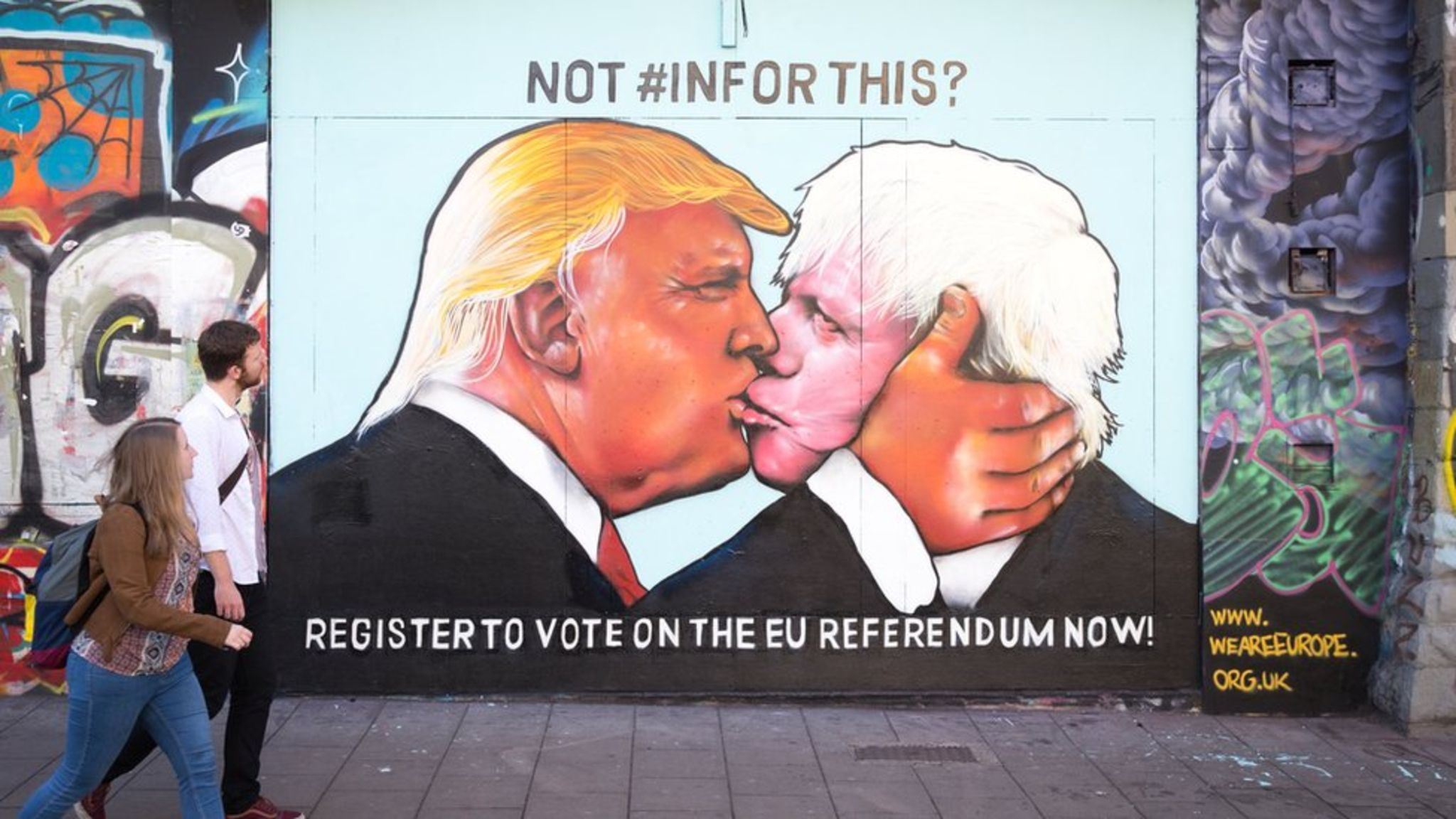 It does sort of make sense, considering both men are backing Britain to exit the EU this year.
Campaign group We Are Europe confirmed they were behind the work:
People need to look at this image and think, 'is this the future I want?'

People were beeping their horns, stopping their cars to take pictures out of the window, shouting their approval, coming up and shaking our hands.
It's certainly an impressive bit of art work. Also of note is how Trump is blatantly portrayed as the alpha/top. I mean Boris doesn't really seem too into it but clearly this kiss is happening whether he likes it or not.
Wonder if Trump will stump up the cash to have it taken down, the way Kanye West did when someone painted a giant mural of him kissing himself.