Remember last time Donald Trump came to visit the UK and as a protest some people blew up a massive blimp of him as a baby?
Images VIA 
I mean you almost certainly do because it was pretty jokes, even though it didn't really ultimately achieve anything at the end of the day. However, the fact it was so funny and Trump clearly heard about it despite the fact he claimed he didn't means that it's going to be making a reappearance for his recently announced upcoming visit to this country. And this time it's going to be even bigger.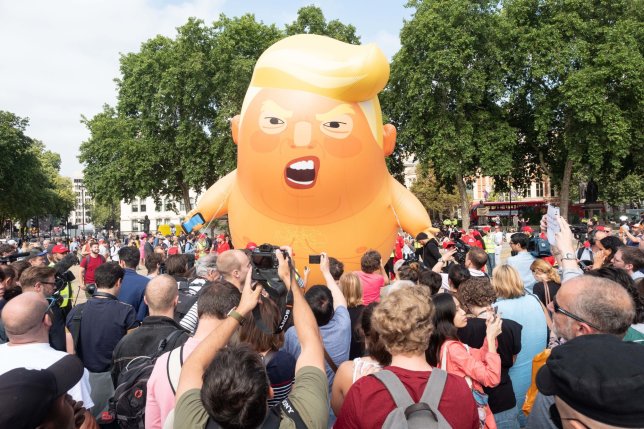 Anti-Trump protestor Leo Murray was behind the original blimp and had the following to say about it this time around:
All I can say right now is Trump Baby will definitely fly again in June!

Trump Babysitters are working with Stop Trump coalition to prep.

We're also thinking about the option of making a bigger baby blimp.

Logistics are the only consideration.
Apparently they're thinking about making one that was five times as big as the original, but they're worried about the cost as it may be upwards of £70,000. There's also the issue that Sadiq Khan will have to approve it flying and if the blimp was too big then there might not be enough time before Trump touches down on June 3rd. Really hoping that there is though – would love to see that.
For more of the same, check out this story about when he threw Starbursts at Angela Merkel. Typical.