By now we've all seen the classic photo of Donald Trump being surrounded and badgered by dozens of world leaders at the G7 summit earlier this month.
Featured Image VIA
Here's a reminder: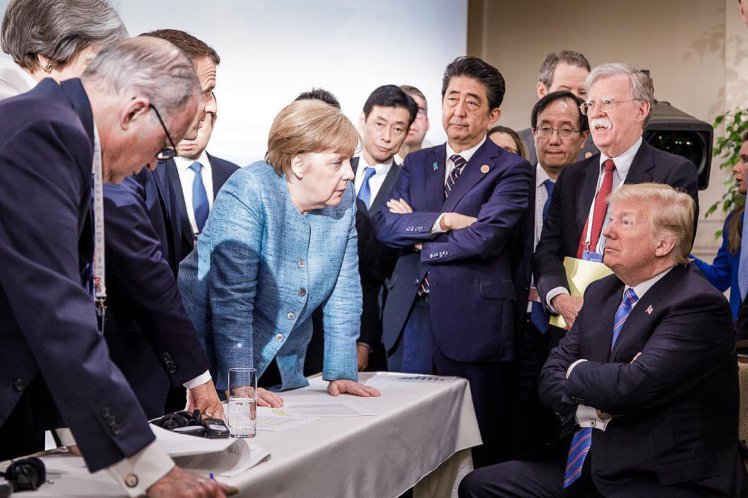 One of his biggest critics is German Chancellor Angela Merkel (bearing down on him in the photo), and it seems there's nothing Trump enjoys more than giving her a good old fashioned trolling.
It's emerged that moments after the famous picture was taken, Trump apparently stood up, rummaged through his pockets, produced two Starbursts sweets and threw them towards Merkel, saying:
Here, Angela. Don't say I never give you anything.
Massively inappropriate and childish from the leader of the free world, but also A+ trolling to be fair.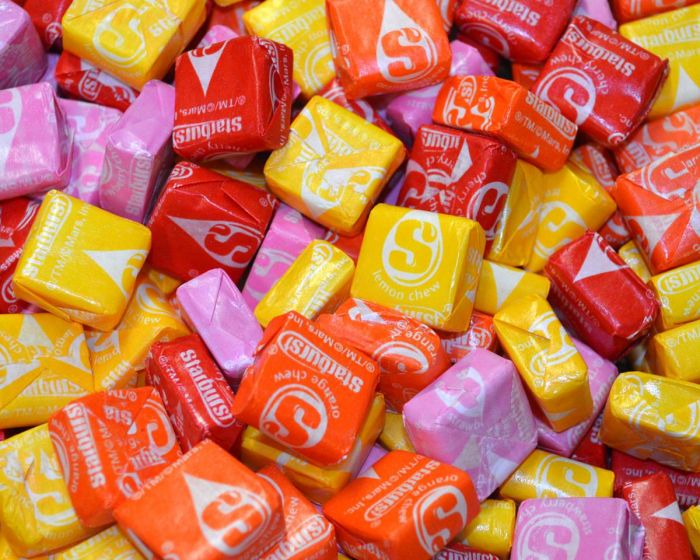 Eurasia Group President Ian Bremmer, who was at the summit, told CBS:
Trump was sitting there with his arms crossed, clearly not liking the fact that they were ganging up on him. He eventually agreed and said OK, he'll sign it.

And at that point, he stood up, put his hand in his pocket, his suit jacket pocket, and he took two Starburst candies out, threw them on the table and said to Merkel, "Here, Angela. Don't say I never give you anything.
During the meeting, Mr Trump described his relationship with other leaders as a '10', which doesn't seem likely tbh. 
Trump also savaged Canadian PM Justin Trudeau after the summit, when finding he'd badmouthed him to the cameras after being perfectly courteous to his face.
Based on Justin's false statements at his news conference, and the fact that Canada is charging massive tariffs to our US farmers, workers and companies, I have instructed our US Reps not to endorse the communique as we look at tariffs on automobiles flooding the US market!

PM Justin Trudeau of Canada acted so meek and mild during our G7 meetings only to give a news conference after I left saying that, 'US tariffs were kind of insulting' and he 'will not be pushed around'. Very dishonest and weak. Our tariffs are in response to his of 270% on dairy!
Trump has previous form in messing about with Merkel, having refused a handshake from her in front of the world's media:
The US President sure is giving this bloke a run for his money in the world's biggest troll competition. Triggered.