If you've been watching/reading the news lately, then you'll have heard that the biggest hurricane in recorded history is currently making its way through the Caribbean towards Florida in the form of Hurricane Irma, and it seems as if nobody is safe from its wrath. Not even President Donald Trump, despite the fact that he may consider himself to be completely invulnerable.
Featured Image VIA 
That's because the Category 5 storm is heading straight for Trump's £21.5 million, five acre estate on the Caribbean island of St Martin. It's called 'The Castle of the Palms' and has been set up via a trust to avoid conflicts of interest whilst he's President Of The United States. Good to know those checks and balances are working fine up there in the White House – you can see a pic of it below. Looks real nice.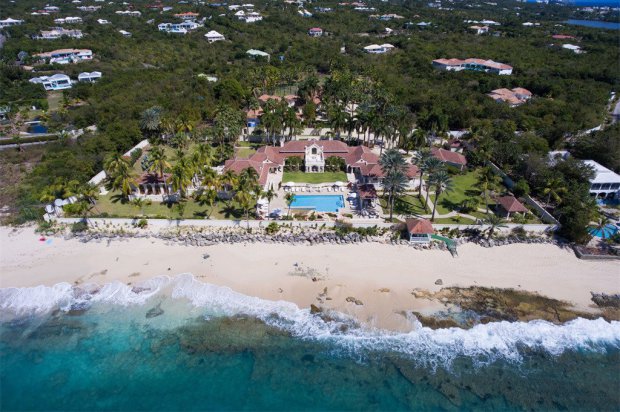 Irma has already passed through Barbuda and Antigua this morning, causing a hell of a lot of damage as residents hid in government shelters and there's no telling what damage it will do as it makes its way towards Florida. Several islands have been evacuated and residents are being urged to get out of the area or at least stock up on supplies and make sure they're in a safe place when the hurricane hits.
It looks like it's going to be a real doozy and there's no telling the damage that Castle of the Palms might suffer as a result of it. Here's hoping it's a bunch as it's not like Trump can't afford to get it fixed, right? Even if it does make it out, the guy still has loads of property in the Caribbean and Florida so chances are at least something of his will get destroyed. Not that it will matter though – guy has about a million times more money than sense so he'll just build another one or something. So it goes.
To read about the heartbreaking stories of Hurricane Harvey victims, click HERE.