Domino's Pizza have once again excelled at customer service and social media in general after they decided to apologise to a customer who tweeted them complaining of a human testicle that they found on their pizza.
Images VIA
Whilst it would have been completely awesome if this was true, it unfortunately wasn't and it turned out that the human testicle actually belonged to someone else and was still attached to their scrotum – they were just dipping it onto the pizza to try and play a practical joke on Domino's. They even made it slightly funnier by claiming it was an uncooked meatball. Slow clap.
Domino's though perfectly nailed their response though, saying the following: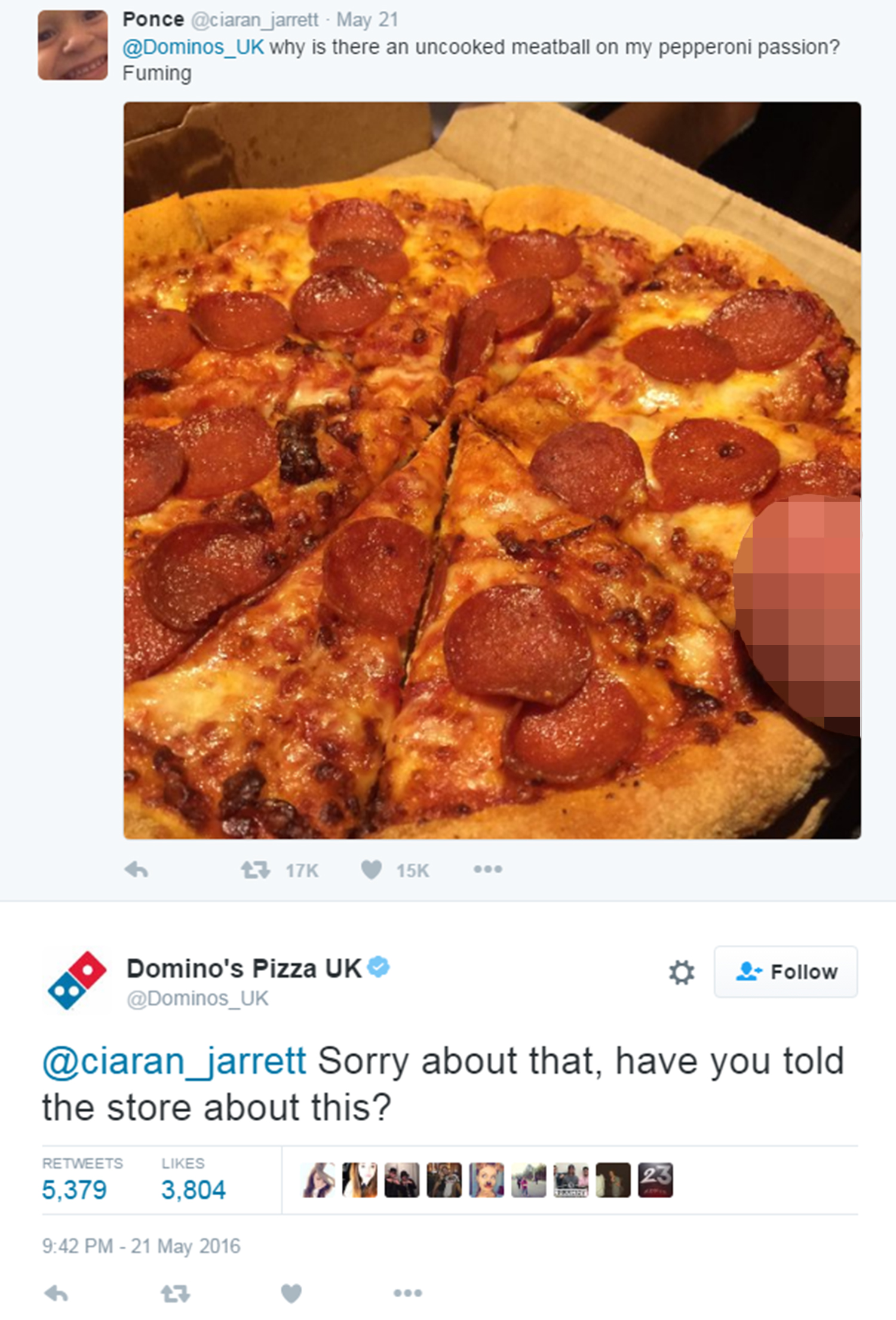 Hmm. I can't decide if this is Domino's trolling Ciaran back or if they actually thought that this was an acceptable way to reply to an allegation of someone clearly placing a human testicle on a pizza. Of course it's possible (and probably most likely) that they didn't even bother looking at the picture as they get so many tweets, so just looked at the text and assumed it was actually telling the truth. Not so unfortunately, and now they look like complete idiots. Unlucky.
The original tweet ended up going viral though, and prankster Steve isn't too happy about that it meant that over 1 million people have now seen his testicle. I guess you should have thought about the consequences before you put your bollock on a pizza there Stevie boy.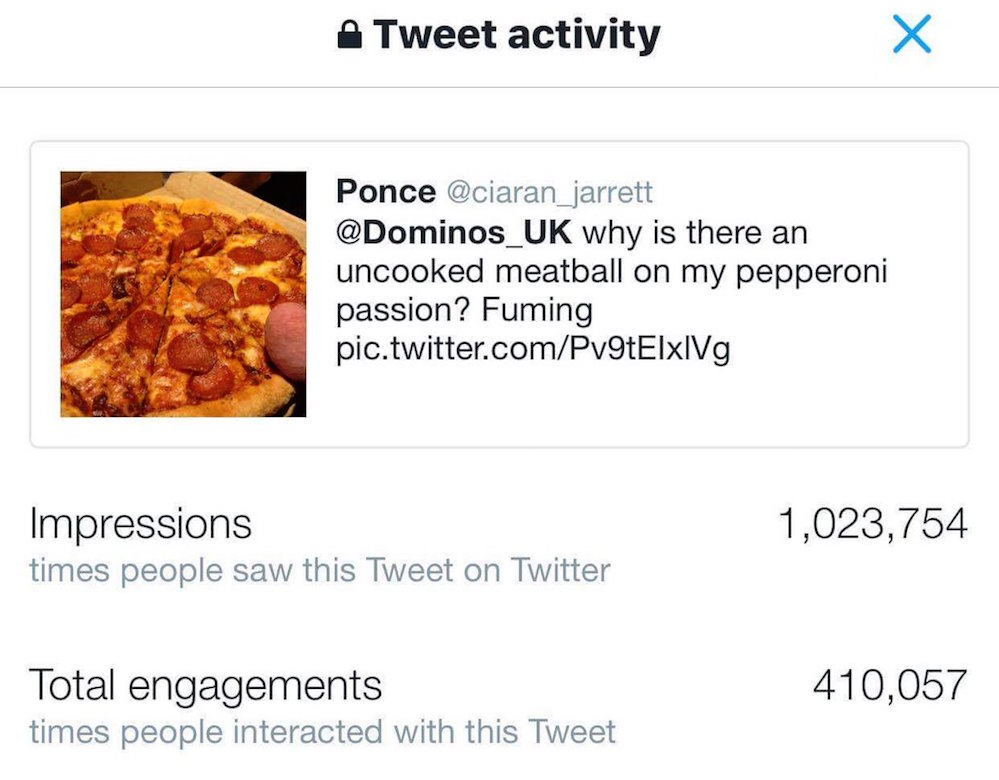 For more excellent pranks involving Domino's Pizza, click here.