Alex Brindley, a 31-year-old store manager for Domino's, has become the first man in history to tie the knot with a town. Yeah, a fucking town.
Featured Image VIA
Brindley and his bride, AKA the town of Stone in Staffordshire, were wed in Lichfield Road by an official reverend. Bradley reportedly said, "I dough," before posing with a pizza that shared the same message.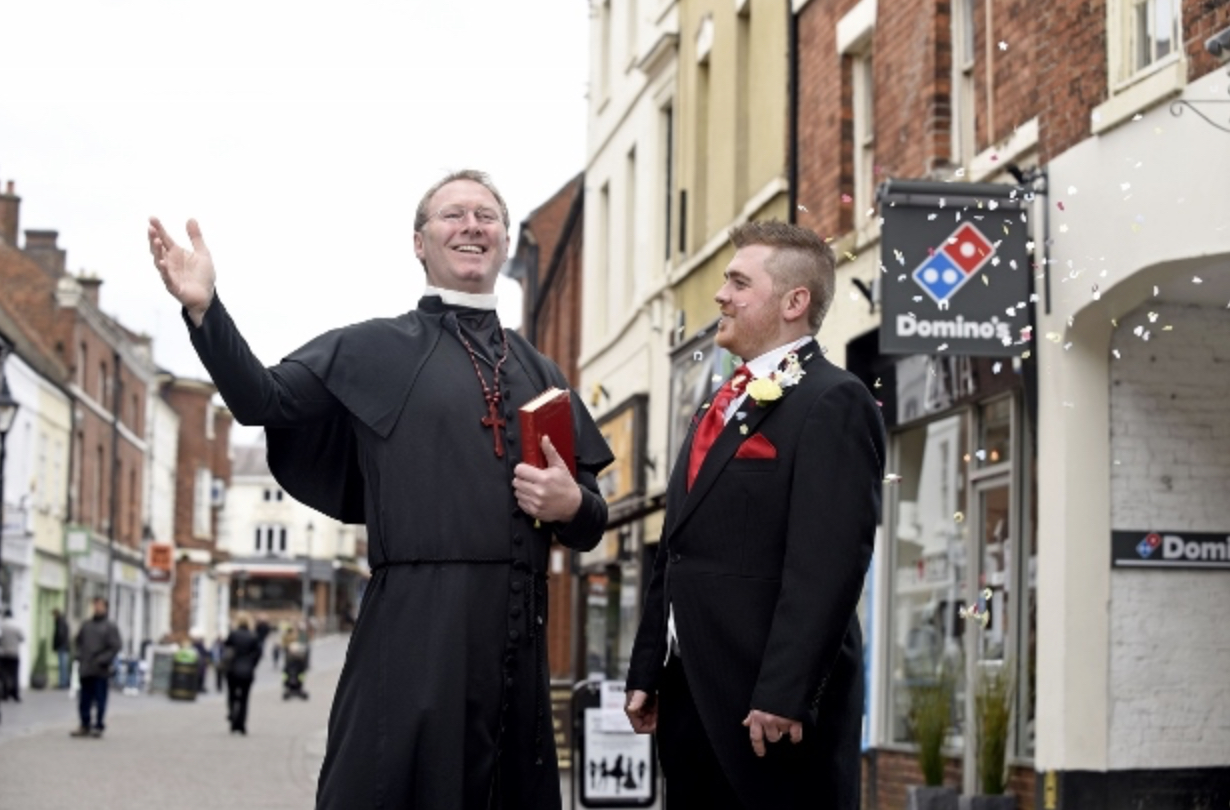 Apparently the ceremony was to celebrate the opening of a new Domino's store in the town of Stone later this month. So that explains a lot doesn't it? This isn't true love – it's a publicity stunt. This whole marriage is built on broken promises, pizza and bad decisions. Although that's most marriages nowadays really, so fair play to them.
I would have thought marrying a pizza would be a better publicity stunt for a new Domino's, but then again, that's been done before. I guess Brindley was going for originality.