The debate about fox hunting seems to be one that will never be settled in this country for whatever reason, but the fact that a dog has been shot dead after it was mistaken for a fox might turn some people's heads around to the fact that it completely sucks and should be banned.
Images VIA
A guy named Dom Brown is claiming that he was walking his dog Ruby near his home in Sherwood Drive, Crich, Derbyshire, on Wednesday when a young lad with a shotgun came out of nowhere and shot her clean dead after he mistook her for a fox. What an absolutely heartbreaking and mortifying incident hey – can you imagine just walking around having a great time with your dog when some idiot just appears out of nowhere and murders it right in front of your eyes. Awful.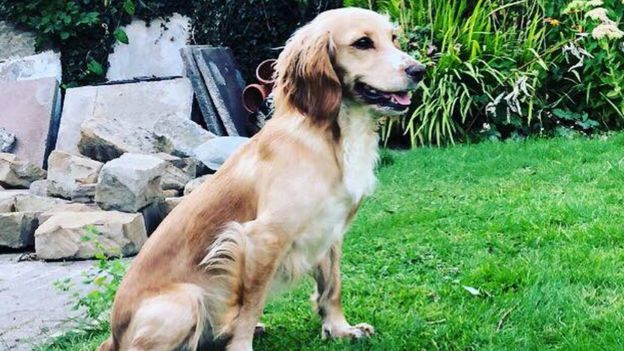 Brown said the following about the death of Ruby:
She was just being her usual self, sniffing around in the bushes before the shooting on a public footpath.

I'm just genuinely heartbroken someone has taken away my best friend.

I urge whoever is responsible to hand themselves in.
Kinda strange that Brown didn't nab or punch the guy then and there, but I suppose he was too busy breaking down over the fact some random twat had just shot his dog dead. Hopefully something happens to this dude and they can ban fox hunting all together as well whilst they're at it.
For more of the same, check out this fox hunter squirting urine at an elderly lady. What the actual heck?