A dog named Starla is being celebrated as a hero this week after thwarting two armed robbers who invaded owner Dion Ewing's South Fulton, Georgia home while only the dog and Ewing's niece were at the property.
Featured Image VIA
As reported by People, the two-year-old Yorkshire terrier went for one of the men who shot the dog in the front and hind legs. Starla was able to provide the distraction that allowed Ewing's niece to escape the house through the garage. 
Only one problem – the men followed close behind Ewing's niece as Starla ran them out of the house. One of the robbers asked the other if he should shoot the girl, but Starla kept barking and running at them and caused them to flee instead.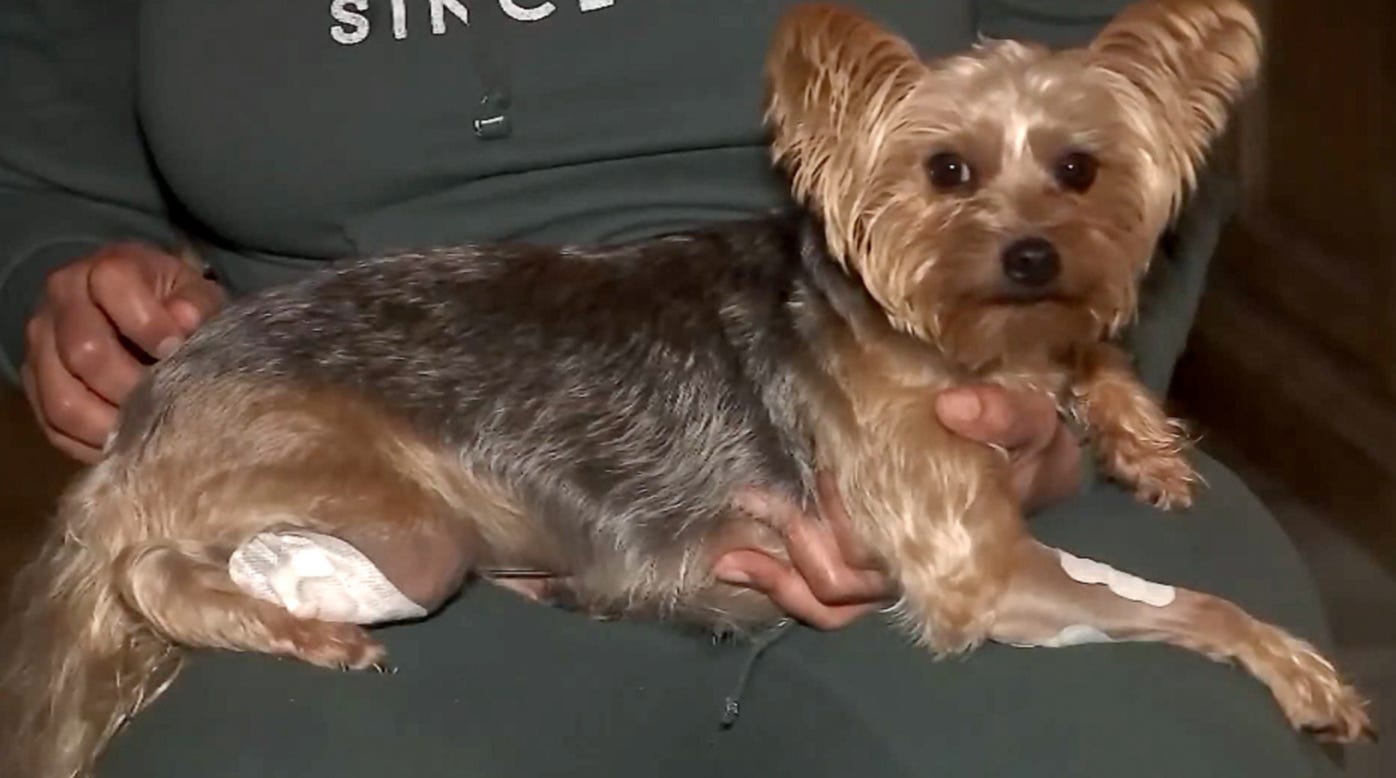 Imagine being a grown man breaking into a house and being confronted by this adorable little 2-year-old Yorkshire terrier. Even if you're the type of person who robs houses, are you going to a) shove the small dog in a cupboard and carry on your business or b) shoot it twice in the legs and cause pandemonium to break loose? What kind of sick bastards are these two?
Luckily for her owners, Starla didn't care about the size difference at all and did what all good dogs do – kept her family safe. Big up Starla and let's hope she's getting all the treats as we speak.
For more badass dogs, get a load of this police K-9 annihilating a stalking suspect in his own car. Give that dog a raise!