A dog that has been rejected for rehoming 18,000 times has finally been chosen – for a starring role in the next 'Transformers' movie.
Featured Image VIA
The Staffordshire bull terrier Freya, who has been named 'Britain's loneliest dog', was spotted by filmmaker Michael Bay after a story was run on her in the Mirror. The story told that the stray from Liverpool was taken in by an animal shelter at six months old. The dog, who is epileptic, has been rejected by potential owners for years despite her "sweet and friendly" nature.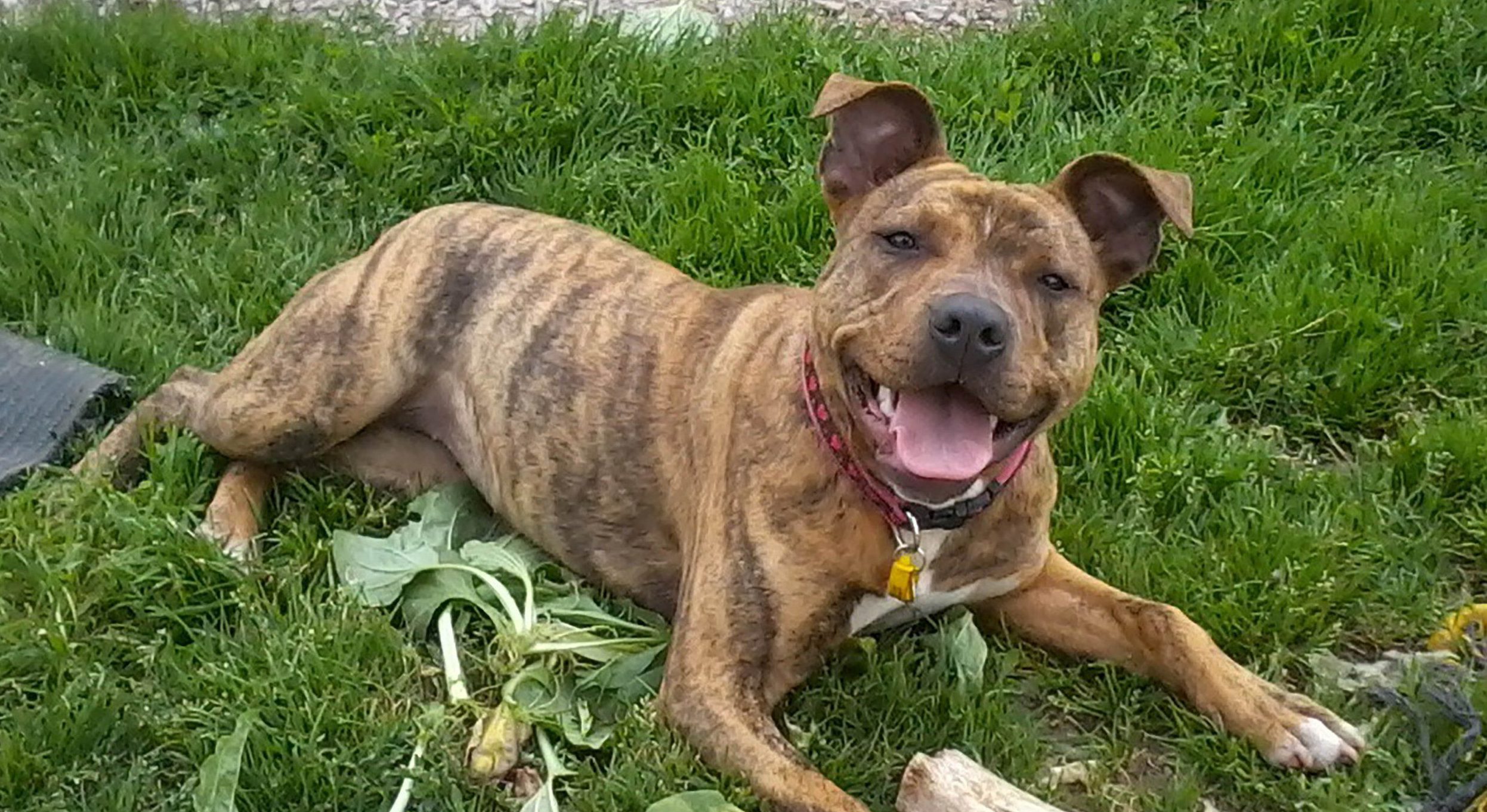 I mean, who couldn't be affected by that story? Bay was so touched that he decided to give her a role in his latest movie and has also promised to find a home for her or take him in herself. Maybe he's trying to give back and sort out his karma points after pumping out so, so many shitty movies over the years.
Freshfields Animal Rescue Center where she currently resides has said that it is "thrilled" that Freya is going to be a movie star and that it is the best outcome they could have hoped for.
Freya is going to be joining Optimus Prime, Megatron and the rest in 'Transformers: The Last Knight' although it is not clear whether she's going to be playing herself, or whether she'll be some sort of robot dog that turns into a car or whatever. I would say we'll have to wait and see, but I highly doubt many of us will be checking out the film. Although if you're into all that, it's out in UK cinemas on 23 June 2017.
So glad Freya finally found a home. I bet she'll be as happy as this dog who was reunited with her owner two years after being stolen.