Dog The Bounty Hunter might be a bit of an idiot, but he did also come across as an earnest and compelling character throughout the years that he was on our television hunting down those pesky lowlifes who had skipped out on their bail bondsmen and that's why we're upset to hear about the current battle his wife Beth is facing with cancer.
Featured Image VIA
Unfortunately for Dog and Beth, the outlook isn't looking good for the pair of them as the latest news is that the cancer has spread to Beth's lungs. It's been deemed incurable and earlier this year she was rushed to hospital to have five litres of water drained from her lungs.
She's been advised to receive chemotherapy but the outlook isn't good. Dog says he hasn't given up fighting though: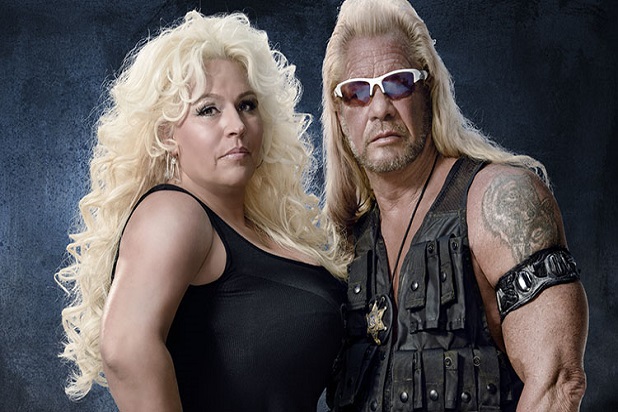 Half of her lung was full of water. I have to keep faith, I am the leader of the family.

She thinks she is, but I am. I have to keep it where I don't have any doubts and keep everything positive. I love my honey so much, I don't know what I'm gonna do.

I cry all the time.

I think I'm in a bad dream and I need to wake up. People keep saying to me, "Dog, are you OK?"

But I'm not the one who's sick. I am going to be right here with her.
That doesn't sound too good. Thoughts and prayers with their family at this time – hopefully Beth can pull through.
For more Dog The Bounty Hunter, here he is threatening Edward Snowden. Probably justified considering.