Goldie's contribution to the British music industry was formally recognised yesterday as he was awarded an MBE (Member Of The Order Of The British Empire) by Prince Charles at an Investiture ceremony at Buckingham Palace.
The Walsall born DJ rose to fame after his 1995 record Timeless dropped and has been credited with pioneering and popularising the drum and bass genre. He's also appeared in several acting roles, including an appearance in James Bond's The World Is Not Enough and a recurring role on Eastenders:
He had this to say about receiving the MBE:
It's a bit of a shocker but a very, very beautiful thing to happen. I think it also stands for what you can achieve – anything really.

It was beautiful in there, just great. I'm very happy. It was a complete surprise to me [to get an MBE]. Why would they ever? It's beautiful. I can see my old dear, Margaret [his mother], smiling — she passed last year. Who would ever have imagined I would be given this kind of silverware.

I remember in 1977, when I was with 43 kids in a children's home in the Midland, the Silver Jubilee taking place and thinking what's this all about? Now look at me.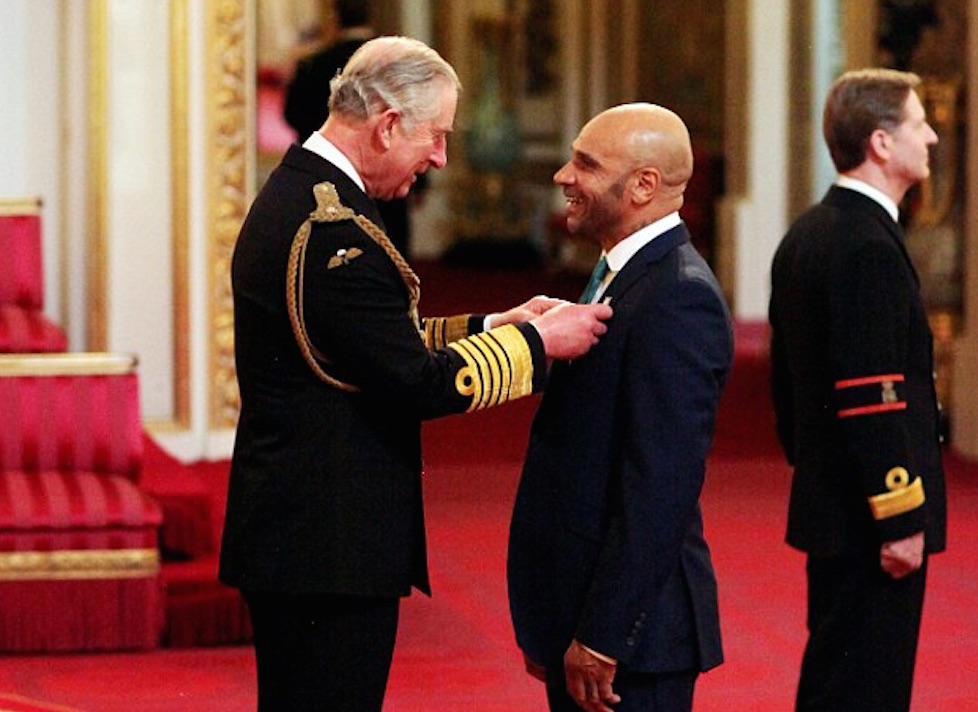 Images VIA 
Music and art well and truly saved my life really – the light switched on when I discovered art.

Art and music is so important for young people – the arts need to be supported and I think there are so many Clifford Prices (his real name) out there like me.

'It's really important to understand it's nice to be recognised but it's also nice to say, "that can work as leverage to make things better and change things".
The guy speaks a lot of sense and fair play to him – he really is an example of how anyone can achieve anything if a guy raised in a care home in Walsall can go on and achieve what he has in his life by working his ass off. Whatever you want to do in your life, try harder.
If you need any more inspiration then watch this cat video – trust us, it's seriously motivational: