I've gotta admit I'm a big fan of the 'Toy Story' movies – despite being old enough to have seen the first one in the cinema – but even though the fourth instalment was good I felt like it probably didn't need to be included and they could have just left it as a trilogy.
Featured Image VIA
So I'll be the first to say that I've got mixed emotions about Disney officially announcing that they're now making a fifth adventure for Woody, Buzz and the rest of the gang. Disney CEO Bob Iger revealed the news at the company's latest earnings call: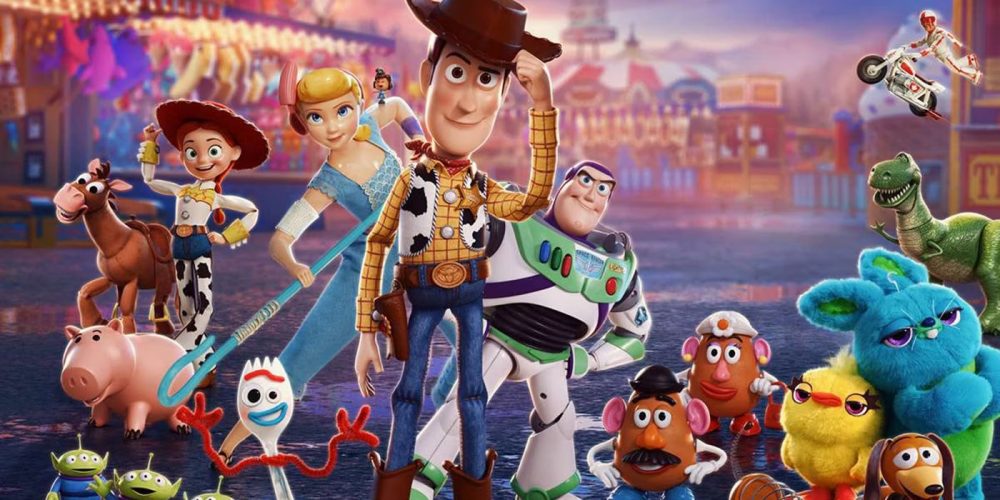 Today I'm so pleased to announce that we have sequels in the works from our animation studios to some of our most popular franchises, Toy Story, Frozen and Zootopia.

We'll have more to share about these productions soon, but this is a great example of how we're leaning into our unrivaled brands and franchises.
Yeah that's a real great example there Bob. Obviously there's no news yet about the plot of the sequel, but you might remember that 'Toy Story 4' saw Woody leave the rest of the toys with Andy's sister Bonnie and jet off into the sunset to become one of 'The Lost Toys' with Bo Peep, so they're gonna have to move a few things around to get the gang back together. Fairly confident that they'll probably be able to do it given the quality of the series as a whole though, but just wondering whether they really need to do it again?
I guess ' Toy Story 4' made about a billion dollars so it was inevitable. Here's hoping they do the series justice – I guess we'll probably find out it in a couple of years.
For more of the same, check out this 'Toy Story 3' prank that left a mother mortified. Sorta legendary to be honest.