It seems like whenever Netflix drop one of their must watch documentaries that there's a massive backlash from everyone in it saying that the version presented on screen wasn't even close to what happened and this has only been magnified by the fact that 'Tiger King' has been released when everyone is in lockdown and doesn't really have anything to do except binge watch.
Featured Image VIA
Carole Baskin is very much portrayed as one of the villains of the series and she already released a lengthy statement about the accusations that were levelled at her during it involving her allegedly killing her husband and feeding him to her tigers. Now, the director fo Eric Goode has released a statement having a go at her. Of course he has.
Anyway, here's what he had to say about it all to the LA Times: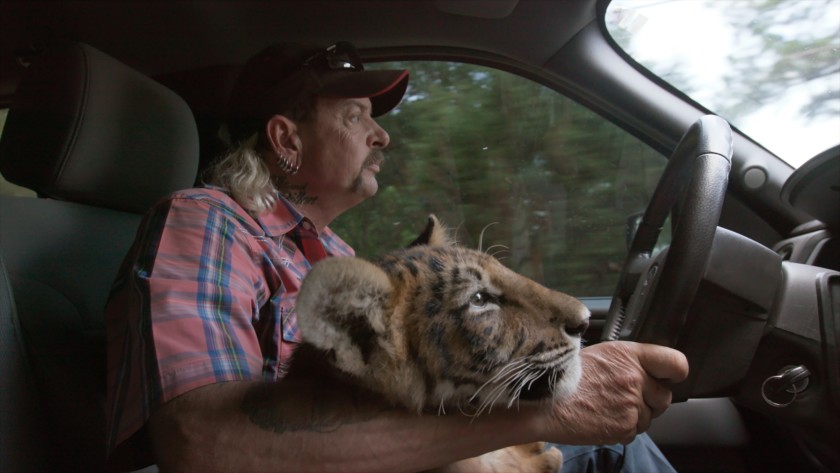 Carole talked about her personal life, her childhood, abuse… the disappearance of her ex, Don Lewis.

She knew that this was not just about… it's not a Blackfish because of the things she spoke about. She certainly wasn't coerced.

I would just say we were completely forthright with the characters.

With any project that goes on for five years, things evolve and change, and we followed it as any good storyteller does.

We could have never known when we started this project that it was going to land where it did.

The other thing I would say about all these people is that there was a lack of intellectual curiosity to really go and understand or even see these animals in the wild.

Certainly, Carole really had no interest in seeing an animal in the wild…. The lack of education, frankly, was really interesting — how they had built their own little utopias and really were only interested in that world and the rules they had created.
Well there you go. I suppose that isn't really saying anything we couldn't have figured out ourselves, but I guess it's still good to hear an official riposte for what's been going on. Probably isn't the last we're gonna hear from everyone involved with 'Tiger King' either.
For more of the same, here's some recent interviews with three of the key players in the series. Interesting stuff once again.