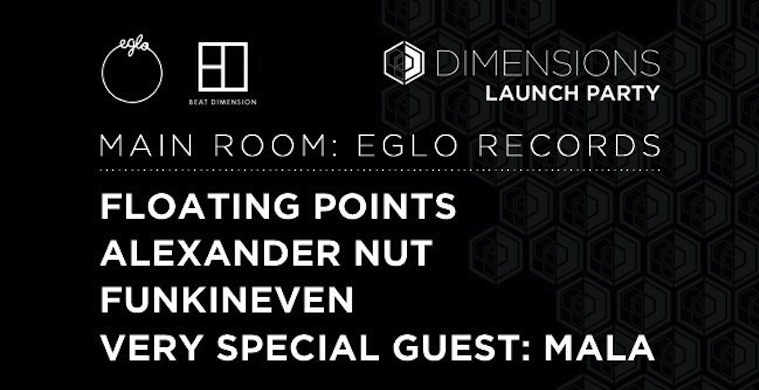 I don't know how you're celebrating the Queen's Jubilee weekend but I'm going to a stag do in Bristol and have VIP tickets to Oceana. That should be a blast right? Anyway, if you're not as lucky as me and are in London you could do a lot worse than head down to the Dimensions Festival London Launch Party this Friday at a secret location in SE London. If you haven't heard of Dimensions Festival it's the sister festival to Outlook festival and happens the week after it over on a beautiful beach in Croatia, playing the freshest forward thinking music out there. Four Tet and Little Dragon are already confirmed and you'll be hearing more about Dimensions in the future on Sick Chirpse, as we'll actually be hosting a competition where you can win tickets to the festival, so stay tuned for that.
This is plugging the London Launch Party this Friday though. It's taking place in a secret location in SE London – I don't think it's that secret they're just announcing it on the day to be extra edgy or something – and room one will be hosted by Eglo Records with Floating Points, Alex Nut, Funkineven and a special performance from Mala from DMZ. Room two will host Synkro, Indigo Youandewan and Echer. I don't know who any of those people are really but it sounds like a pretty sick rave and apparently the location is really awesome and more than worthy of the line up. It runs from 10pm – 6am and only costs £10 to get in. If you're interested head over to the Dimensions Festival Launch Parties website HERE for details on Friday. Or just to check it out now if you wanna know some details about the festival or whatever, there's a a lot of information on the site.
Here's a preview video of Dimensions Festival too. If you like what you see make sure you head down on Friday night – although it probably won't include all the sun, sea and sand that is featured in this video. Keep checking back to Sick Chirpse too for a chance to win a ticket to Dimensions Festival 2012.
[yframe url='http://www.youtube.com/watch?v=kgO-8HSnBMo&']