I'm gonna be honest and say that I was never really a big fan of 'Dexter' – the whole premise of a serial killer who only killed bad people didn't really resonate with me – and I know from reading feedback online that it seemed to get even worse as it went on before a truly wretched finale, so I imagine there will be a decidedly mixed reaction to the news that Miami's favourite blood spatter expert will be returning for a final ten episode season next autumn.
Featured Image VIA
Both Michael C. Hall and original EP Clyde Philips will be returning for the revival so there's at least the hope that this might end up passable, but as of yet no other details have been released. A statement from Showtime seems to promise a lot though, with president Gary Levine saying the following: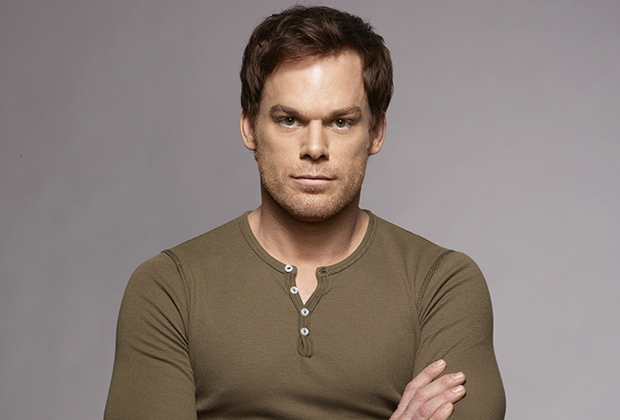 Dexter is such a special series, both for its millions of fans and for Showtime, as this breakthrough show helped put our network on the map many years ago.

We would only revisit this unique character if we could find a creative take that was truly worthy of the brilliant, original series.

Well, I am happy to report that Clyde Phillips and Michael C. Hall have found it, and we can't wait to shoot it and show it to the world!
Still fairly sceptical about that but I know a lot of people will probably be excited. I always find that the thing with these revivals that happen like – *checks when 'Dexter' finished* – seven years after the already overlong show ended just don't have the interest/story beats to make it that good.
The reason the 'Twin Peaks' revival and the 'Bill And Ted' revivals – to name two of the top of my head – worked was because they both ended prematurely and fans had been clamouring for years to continue the stories. Stuff like 'Dexter', '24', 'The X Files' and 'Prison Break' were already well passed their sell by date by the time they were eventually cancelled and it felt that way when they returned as well.
I hope 'Dexter' proves me wrong for all the fans out there, but I'm not too confident. Guess we'll just have to wait and see.
For more of the same, check out this Q and A getting awkward when Hall and real life ex wife Jennifer Carpenter (his sister Deb on the show) are asked about their divorce. Whoops.