If there's one thing that might overshadow Tyson Fury's incredible knockout victory over Deontay Wilder over the weekend, it's that everyone is probably going to remember how ridiculous Wilder's excuse about his costume being too heavy was – it's just so stupid it almost undermines the whole thing, even if everyone knows it's a load of bullshit.
Featured Image VIA
The fact is that we're still talking about that today rather than Fury's phenomenal performance, as a so called expert on designing ring walk outfits has come forward to claim that it wouldn't have made any difference at all. Melissa Anglesea is the creative director of Suzi Wong and had the following to say about the costume theory to BBC Radio Five Live: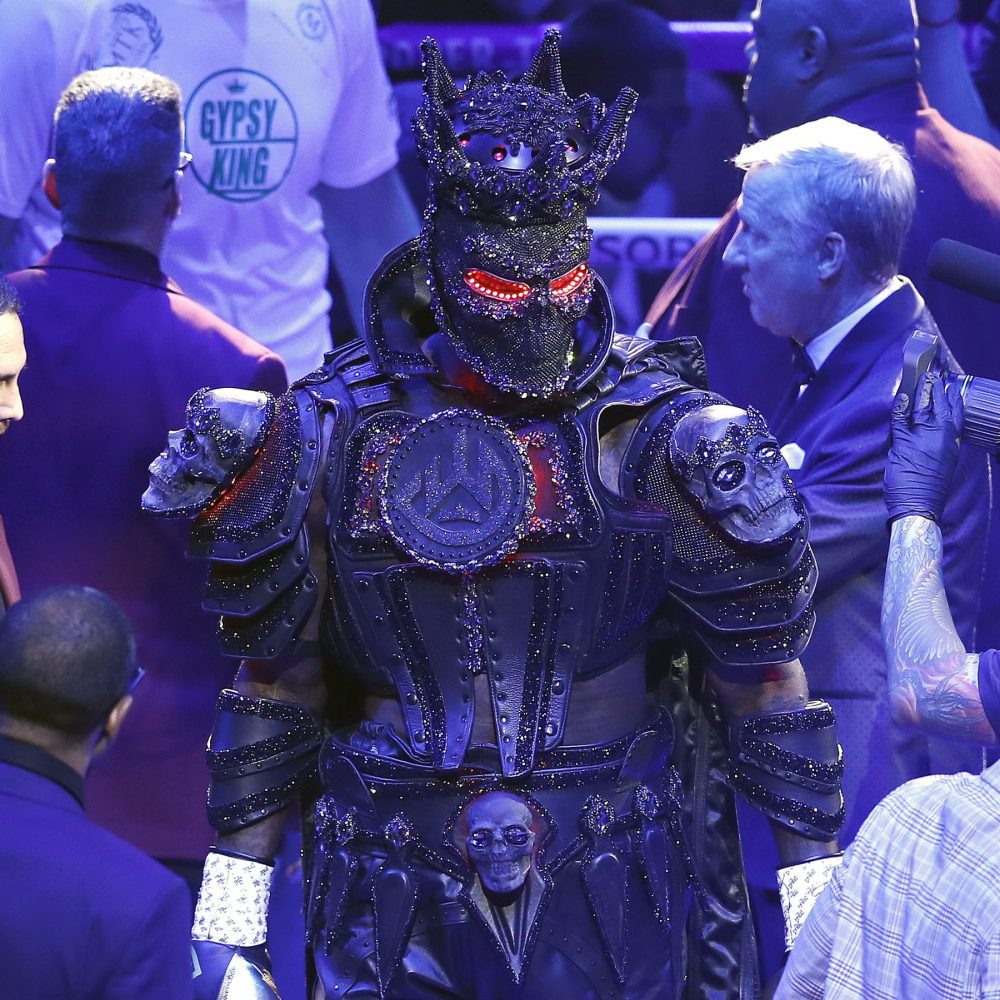 Let's be honest, from a man that's six foot seven and weighs what Wilder does, a three stone costume makes absolutely no ounce of difference.

We've made stuff for heavyweight fighters including Dillian Whyte that are super heavy because we've used thousands of crystals – we used on a costume for Whyte that we made – and it was super heavy, but he knocked Dereck Chisora out when he wore that costume.
I mean I'm not sure if that really does completely rubbish the idea that the costume might have been too heavy because Whyte and Wilder are different people so it might affect them differently, but the first part of what she's saying does put it into perspective. Basically, sure it was a bit heavy but when you're a big strong badass like Deontay Wilder, can you really get away with saying something like that without coming across like a major pussy bitch, which is exactly what has happened. Can you imagine how hard Fury is gonna rinse him about this if they end up fighting a rematch?
Hopefully everyone shuts up about this ridiculous excuse and starts talking about how sick a boxer Fury is now. We can but hope.
For more of the same, check out another ridiculous theory Wilder has come up with for why he lost. Give it a rest mate.