The wait is almost over.
Images VIA
In what is arguably the most eagerly awaited series of television in history, the final series of Game Of Thrones will premiere on April 14th and we couldn't be more excited. Of course, even when there's absolutely no need to hype up a television event like this, people are still going to go out there and pull out all the stops for it and Deliveroo are the latest company to get involved, announcing that they'll be selling chocolate dragon eggs to coincide with the premiere. This also works out nicely because that's actually Easter as well. Woohoo!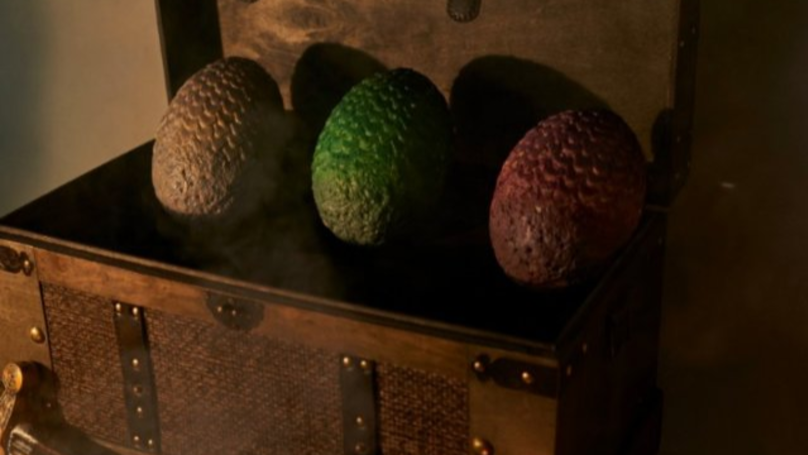 Here are the boring details: the eggs only cost 80p and are made of white chocolate, but painted a whole bunch of different colours to look like those dragon eggs that Daenerys hatched all the way back in season 1 at Khal Drogo's funeral (don't be a dickhead – you must have seen that by now if you're reading this).
The bad news is that you'll have to be in Leeds, London or Manchester to get your hands on one of these babies. You'll then have to open up your Deliveroo app and go to a section of it called 'The Hatchery' that's only going to be available from April 14th. Happy eating!
For more of the same, check out the runtimes for the final episodes of Game Of Thrones. That's some serious BS.