Even if you don't like football, then you've probably noticed people putting their hands up to their foreheads trying to replicate Dele Alli's goal celebration in a recent match in what has become lovingly known as the #DeleAlli challenge.
Featured Image VIA
Whilst some people seem to be able to do it fairly easily without even breaking a sweat or having any trouble whatsoever, for others – including me – it seems next to impossible. One guy who doesn't have a clue is Dele's teammate Georges-Kevin N'Koudou and Dele decided to troll him for it in his Instagram story whilst also simultaneously unleashing the next stage of the Dele Challenge to the world: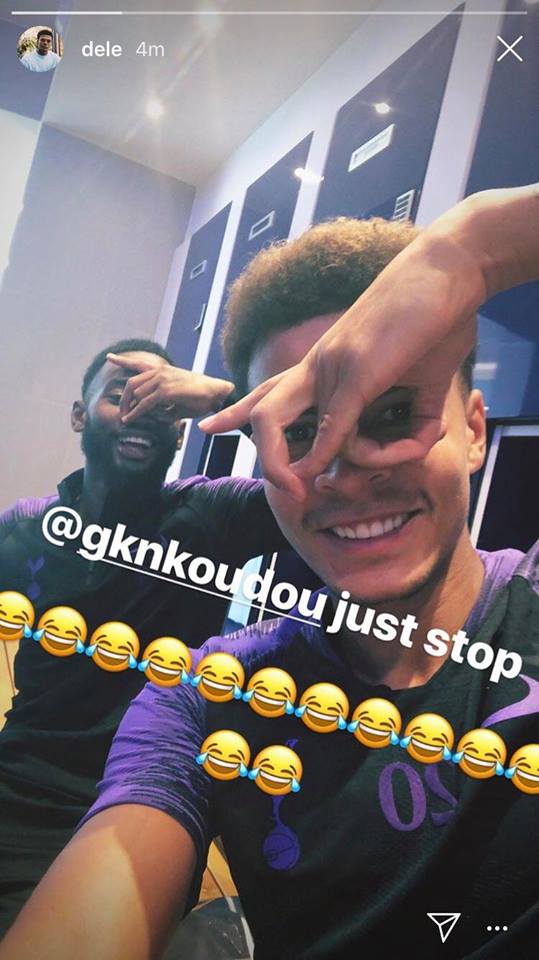 Whoa. Considering I can't even do the first one I've got no idea how to do that one, but I'm sure that some people will use casually bust it out like it's no big deal when I see them over the weekend. Especially if Dele scores again and busts it out as his celebration. Maybe he's just got really flexible hands and that's his secret?
Only a matter of time before this one goes viral though, if it hasn't already. Hopefully he can come up with countless more celebrations because it's been ages since there's been a dude who's done completely sick moves every time he scores. That's always something to look forward to, isn't it?
For more goal celebrations, check out the top Premier League goal celebrations of all time. Legends.