The death penalty over in America is something that is always going to be debated, but one crucial element of this is that despite the fact that the prisoner will be executed and die, they're supposed to be prevented from experiencing cruel and unusual punishment via their constitutional rights.
Images VIA
This doesn't always seem to work out though as the recent case of Doyle Lee Ham shows us. Ham was due to be executed last Thursday after he was found guilty of killing motel clerk Patrick Cunningham back in 1987. He had been shot once in the head and $410 was stolen from the scene. Ham confessed to the murder when he was picked up by police.
Ham was scheduled to receive the lethal injection on Thursday – Alabama chooses to kill those on Death Row via this method unless they request the electric chair – but the operation was botched when execution team members were unable to find a suitable vein on Ham's body. They repeatedly tried to insert the drip in Ham's arms, lower ankles and groin area with no success, and now Ham's lawyer Bernard Harcourt has released photographs of his injury claiming that he felt excruciating pain due to the errors of the execution team.
Harcourt also claimed that the whole incident could have been avoided had they listened to him in advance – he had argued that Ham's veins would be unsuitable for the injection as he had suffered from lymphoma previously and also had a drug habit. Clearly he wasn't listed to and this is what he had to say following the execution, as well as releasing the following pictures: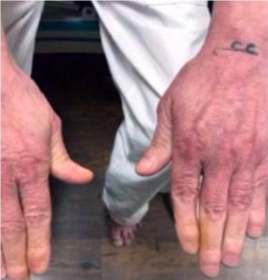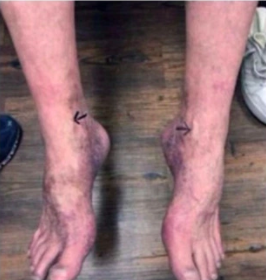 This was clearly a botched execution that can only be accurately described as torture.

He's in great pain from yesterday evening, physically, from all of the attempts to access his veins in his lower extremities and in his groin,

The IV personnel almost certainly punctured Doyle's bladder, because he was urinating blood for the next day.

They may have hit his femoral artery as well, because suddenly there was a lot of blood gushing out. There were multiple puncture wounds on the ankles, calf, and right groin area, around a dozen.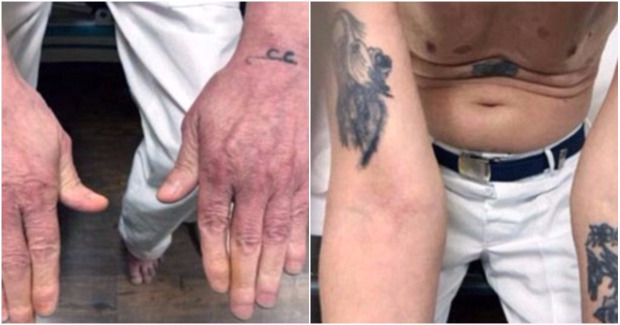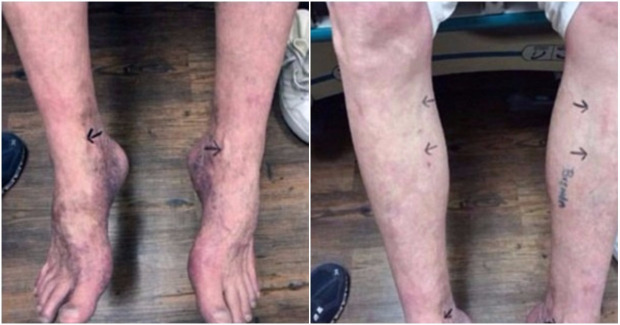 I mean that definitely sound like the definition of cruel and unusual punishment. I don't really want to get into a debate on the death penalty, but that doesn't sound like it's the way that it's supposed to be administered these days. US District Judge Karon Bowdre has ordered a medical examination of Ham and we'll see where this goes from there, but for now he's alive. Whether or not he wants to be after the 'torture' he experienced is anyone's guess though.
For more of the same, check out this Death Row inmate's last meal. It'll actually make you jealous.