Last year, Eastenders legend Dean Gaffney was axed from Eastenders after a fan of the show revealed he had slid into her DMs and begged her for nudes.
Featured Image VIA
We said it was harsh to fire him at the time and now Dean has echoed those sentiments by admitting it was a bad look for him but that getting fired over it was a tad bit extreme.
Dean told The Sun:
I didn't just go in there like a Neanderthal asking for pictures, I went along with it and now it's come back on me – it was not like she was brought to the table kicking and screaming.

I have a self-destruct button and people can't understand why I press it, I have no idea why I pressed it.

I think EastEnders just thought "enough is enough" – and I don't blame them, they said to me, "you are either really bad at picking women or you need to sort it out, you need to go off and find out why you are doing these things".

I took on board what they said and I 100 per cent respect their decision. I did think it was harsh, but then I understand they had to act on it.
If you recall, dental nurse Theresa Hayman said that Gaffney, 41, messaged her on Facebook in the middle of the night asking her for photos of her 'boobs and bum'.
This is Theresa: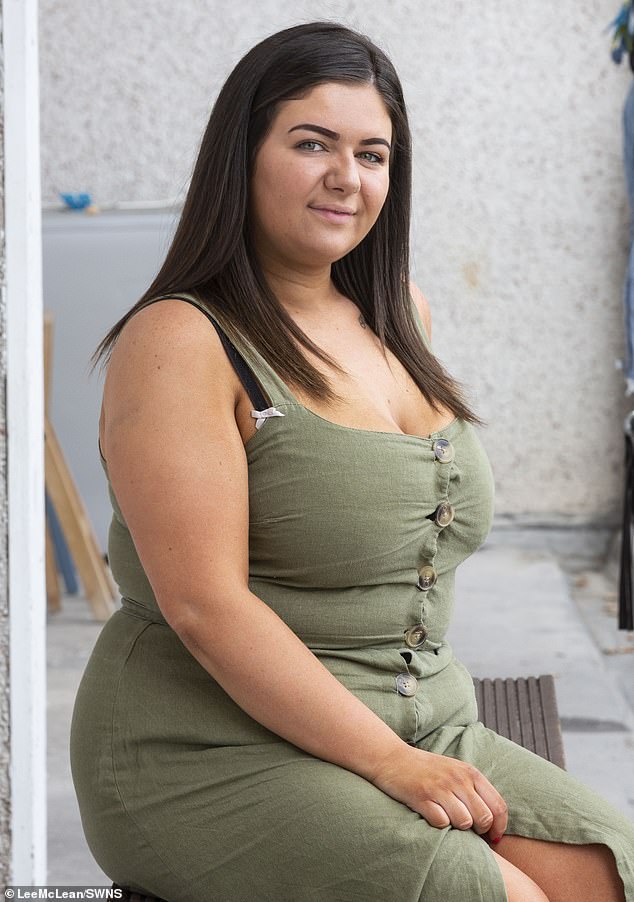 And some of their text exchange after Dean had randomly added her on Facebook: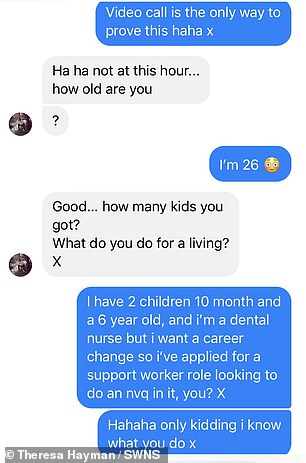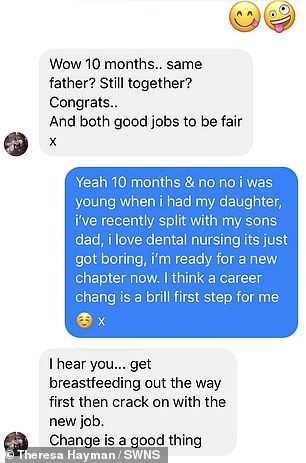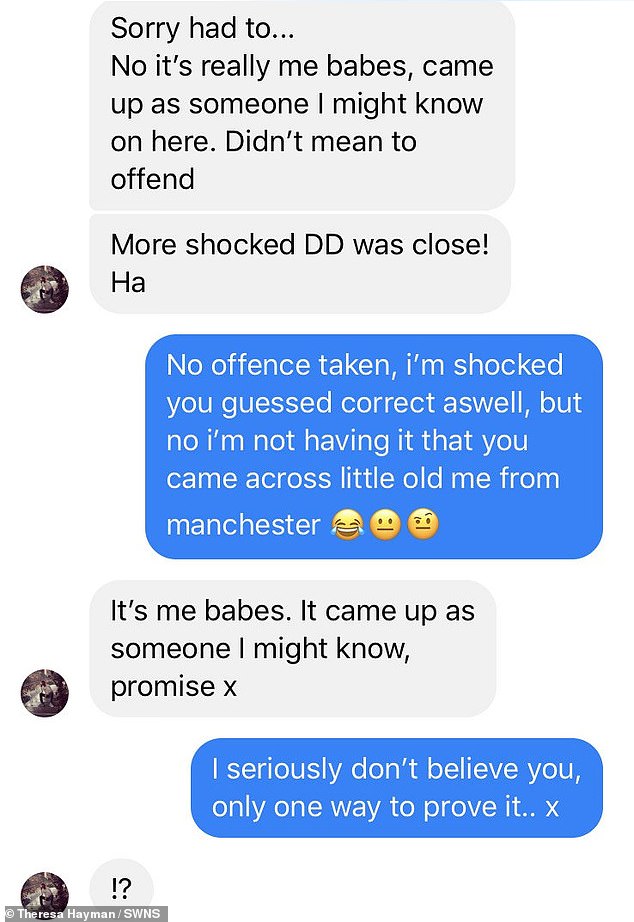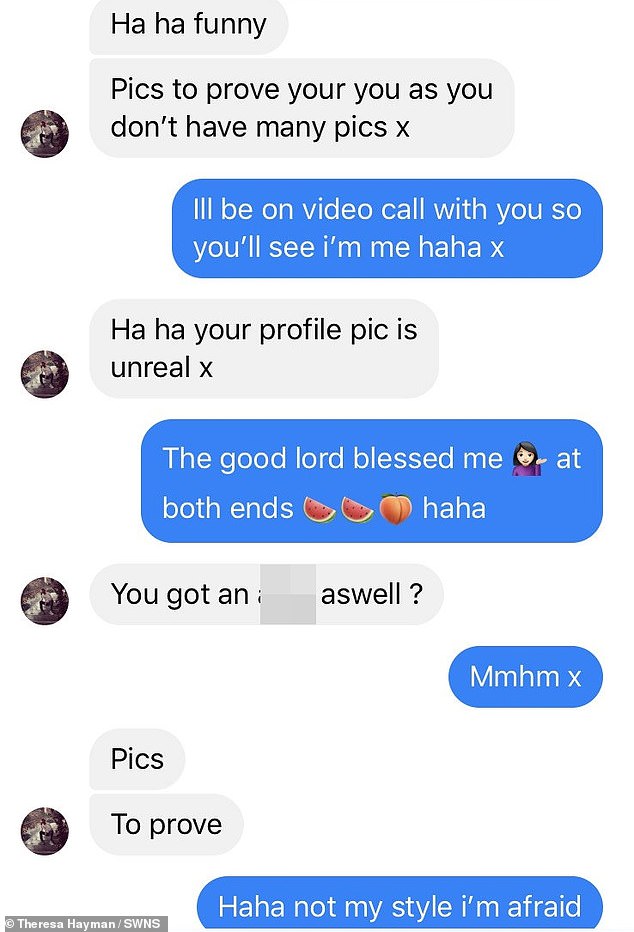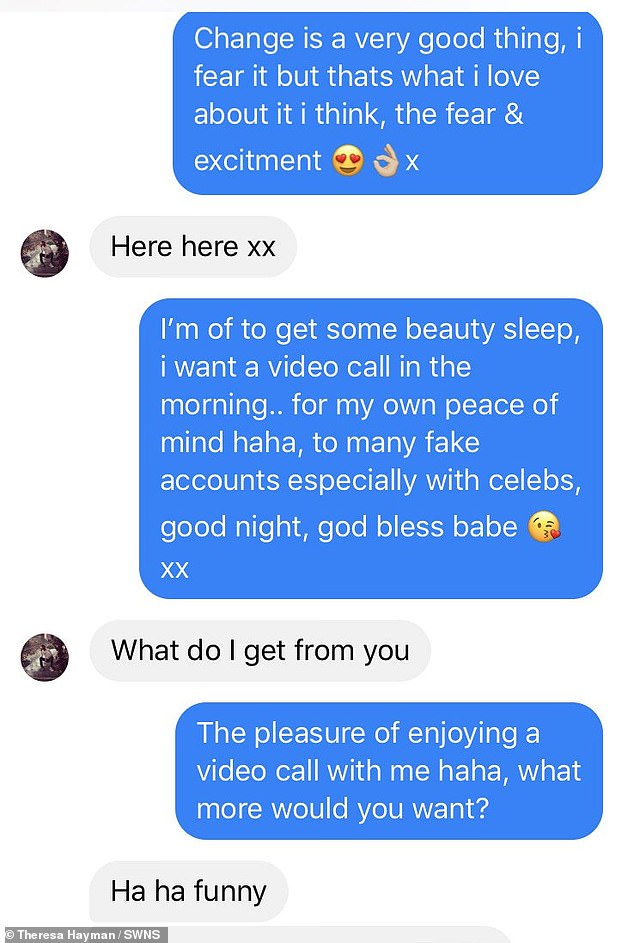 Theresa says Dean guessed her bra size and wanted to know if she 'had an arse' as well.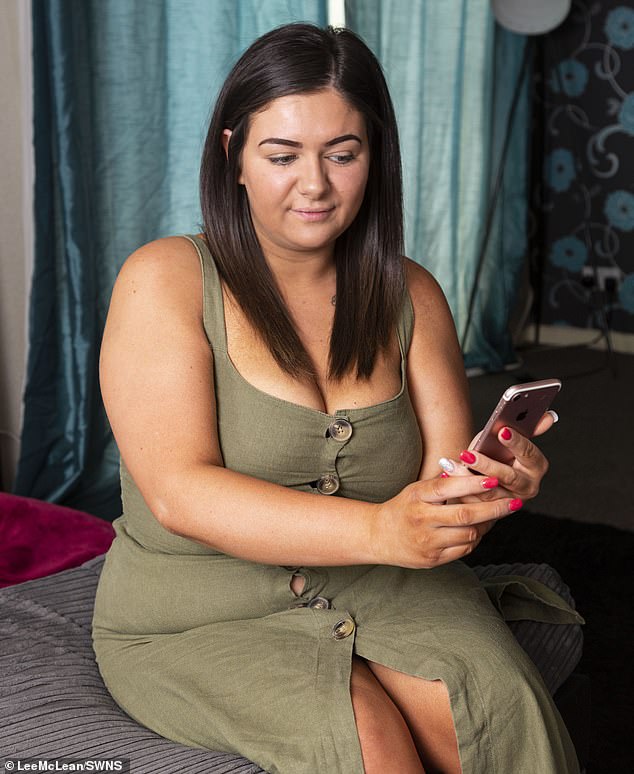 Like we speculated at the time, he probably thought this girl would be so into him that she would actually go ahead and hook up with him and keep it on the down low rather than go straight to the press and collect some $$$ for selling her story. You live and you learn I guess – next time he'll see it coming. Wouldn't be surprised if he's back in Albert Square by the end of 2020 either.
P.S. Did you know Dean Gaffney has two super hot twin daughters? I know, shocking- click HERE.