Ever since that sick trailer for Deadpool dropped back in December, anticipation for its February 14th release date has been at an all-time high.
Featured Image VIA
The most recent Deadpool advert to emerge online features the weirdo himself advising men on how to properly check their balls for testicular cancer. If there's anyone that can get stubborn 15 — 35 year worlds to check their lumpy sacks, it's this guy:
It's not the first time his PR team completely smashed it though. Here's what they came up with previously:
https://www.facebook.com/DeadpoolMovieUK/photos/a.924524320902465.1073741828.924519827569581/1043762352311994/?type=3&theater
https://www.facebook.com/VancityReynolds/photos/a.750632845080840.1073741829.642780302532762/757628274381297/?type=3&theater
It totally worked BTW: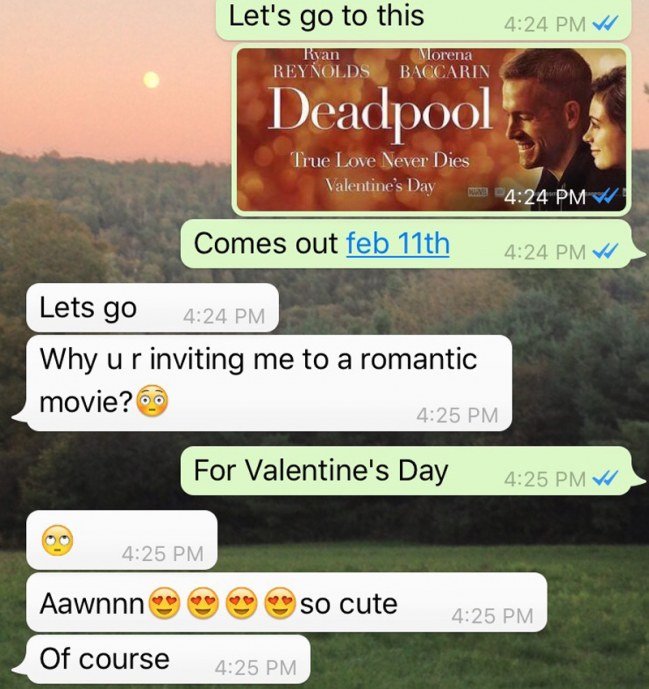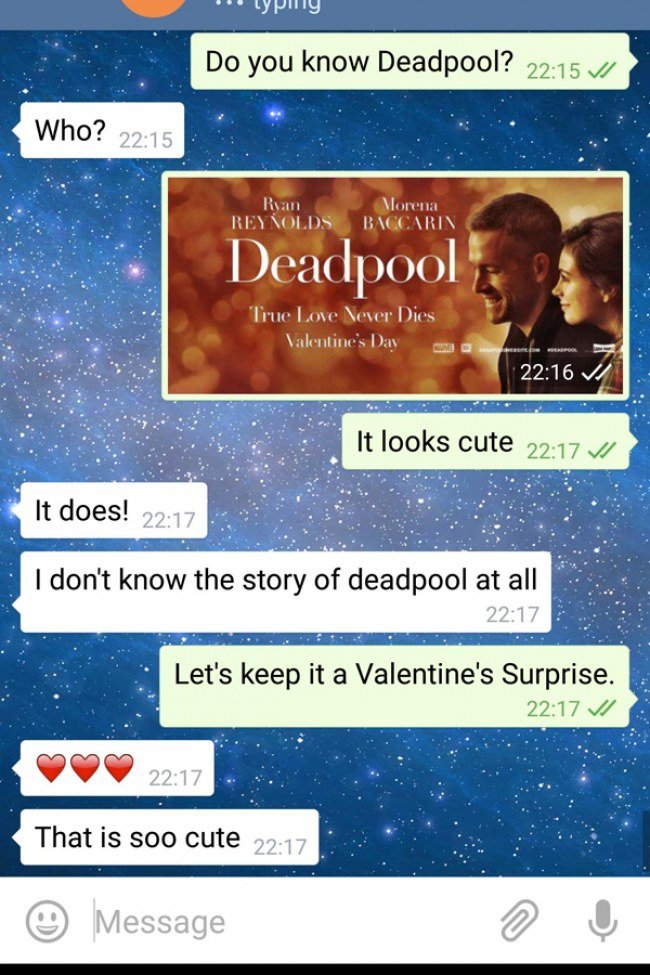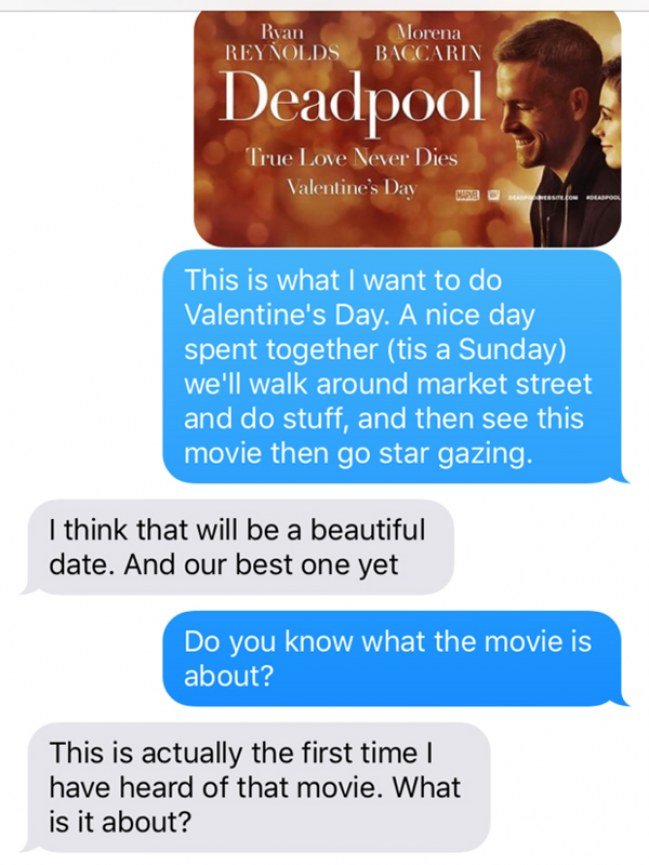 Nailed it. Here are a few movie suggestions we put together ourselves, if you're stuck for something to get blazed to tonight.