I bet if you were asked whether coat hangers were boring or not you'd probably say that they were. You'd say they were massively dull. And you'd be right, they are monumentally inconsequential. But in the right hands they can come to life and look amazing. Those right hands belong to David Mach from Fife, Scotland. He's been banging out coat hanger art for years.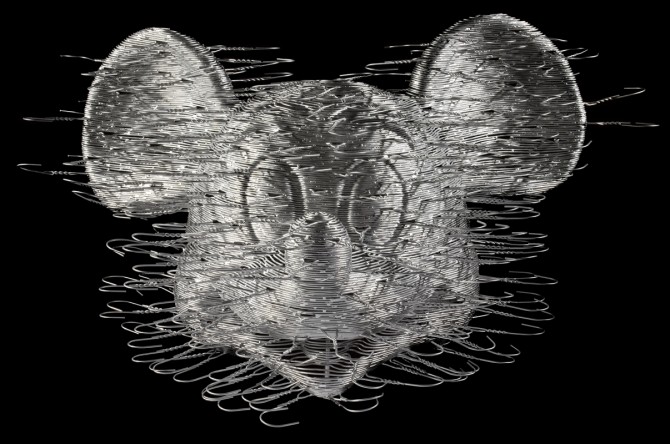 Here's a tiger and a cheetah looking more terrifying than they would in real life: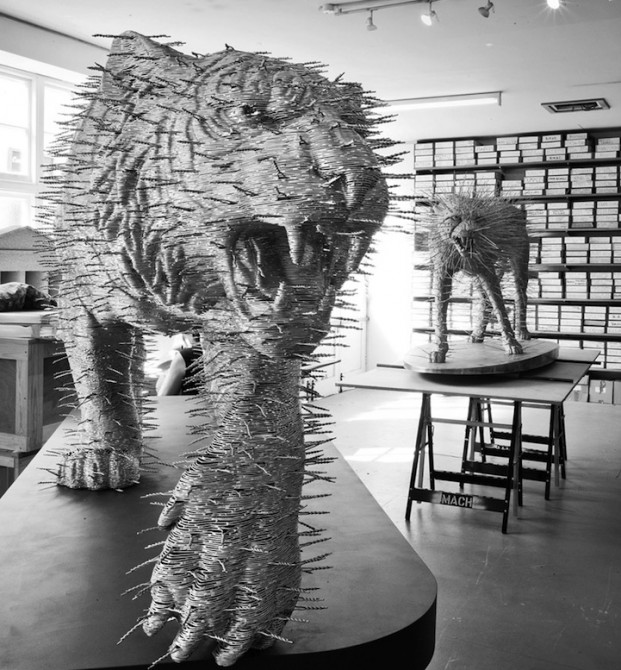 He seems to enjoy making wild animals that look very angry indeed.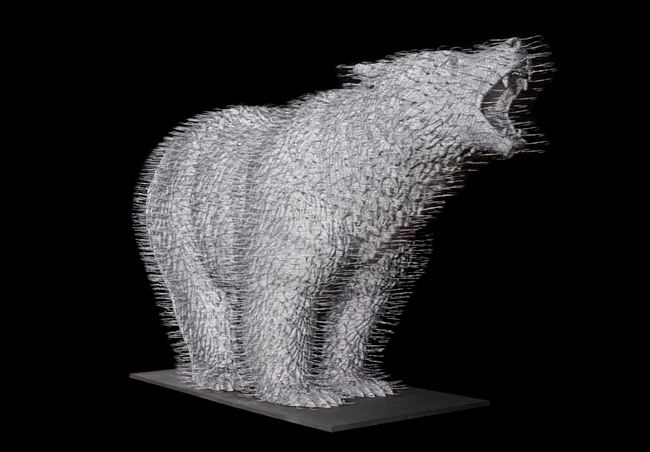 David Mach has been a sculptor for many decades and likes to use objects that have been mass-produced like magazines, teddy bears, newspapers, car tyres and match sticks. But it is with coat hangers that he does his best work (in my humble opinion). Here's the man himself yelling at his own art.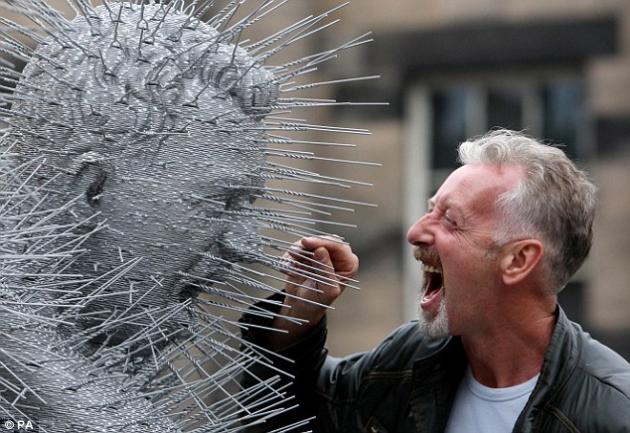 More on the next page…
☛ Next: Awesome Watermelon Art